Hurricane Ophelia, now a category 2 storm, has been meandering around slowly to the southwest of the Azores thanks to weak steering currents and vertical shear. Little weakening is expected over the next two days as Ophelia stays over sea surface temperatures of 25-26C.
By Sunday, Ophelia will begin to accelerate northeastward to the east of the Azores, as it is picked up by a strong jet stream looping around an upper trough extending SE across the North Atlantic. As Ophelia moves into the developmental right entrance of a jet streak in the jet stream, it looks to maintain hurricane strength and further intensify, as per high res runs today, as it moves NE towards Ireland.
There continues to be uncertainty on the track of Ophelia as it closes in on Ireland and western UK, with disagreements still apparent between the 12z high resolution/operational runs of the three main models of GFS, UKMO and ECMWF that came out this evening.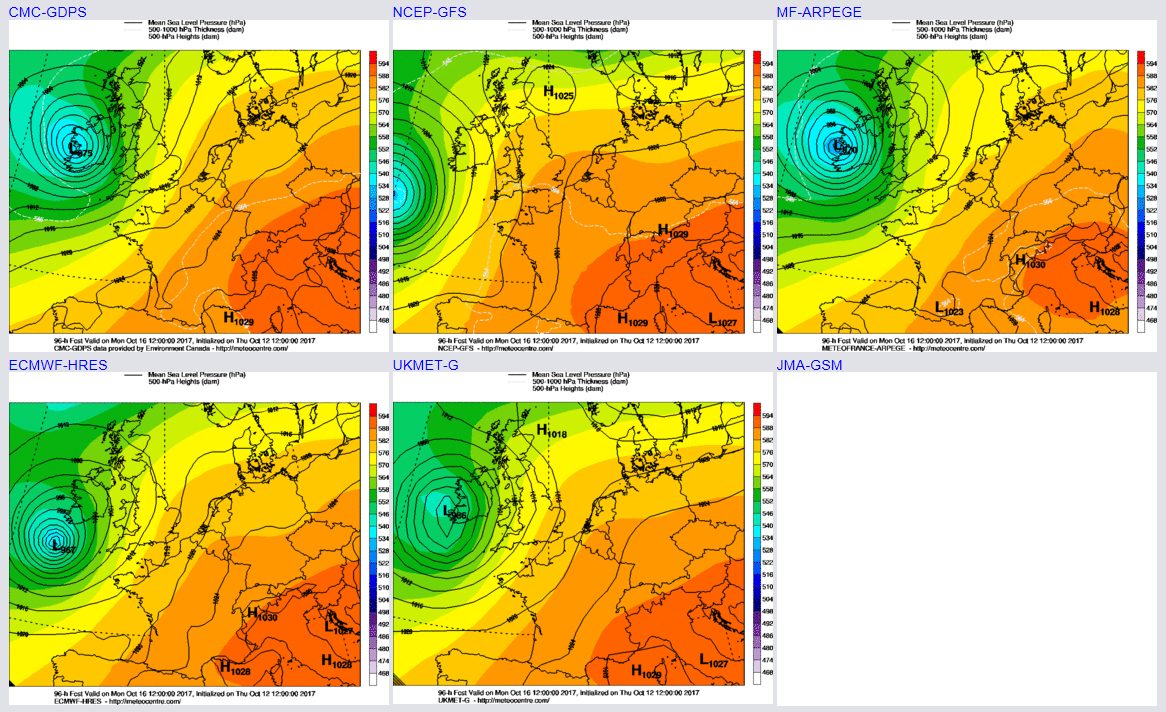 12z GFS high res the furthest west in track to the west of Ireland on Monday. 12z UKMO global makes Irish landfall and tracks across the west and north of Ireland before crossing Scotland – 12z ARPEGE model (France) also similar. 12z ECMWF a little further east than UKM, landfall as an intense depression before weakening as it continues NE across Scotland by Tuesday morning.