Ophelia has strengthened to a Category 3 hurricane this afternoon, with maximum sustained winds of 115mph. This sets a record as the most eastern cat. 3 hurricane in the Atlantic on record. Ophelia continues to move northeast at 25 mph to the southeast of the Azores today.
Ophelia is being steered by a deep southwesterly flow on the southern side of a broad long-wave upper trough extending south over the North Atlantic. This upper trough will amplify over the next few days, which will cause Ophelia to accelerate its forward speed as the mid-level flow increases, with Ophelia's forward speed gradually increasing to 30 knots by the end of Sunday.
Models are in general agreement on Ophelia then tracking NE toward Ireland, and becoming a post-tropical depression by Monday, as vertical wind shear increases and it moves over sea surface temperatures below 20C further north. Ophelia looks to fall favourably into the right entrance region of a strong jet streak on the forward side of the upper trough, where upper divergence will help maintain large scale ascent, which combined with energy produced by a baroclinic environment of differing airmasses separated by the jet stream, will help maintain a strong but increasingly large wind field containing hurricane force winds as Ophelia approaches Ireland. What's more, sea surface temperatures are generally a few degrees above average over where Ophelia will pass before reaching Irish waters, so this may add extra energy to help maintain the intense circulation.
Model guidance forecast the centre of Ophelia, either making landfall along the west coast of Ireland or staying over the Atlantic just west of the west coast. But either way, Ophelia will be a powerful extratropical depression likely producing hurricane-force winds as it approaches Ireland.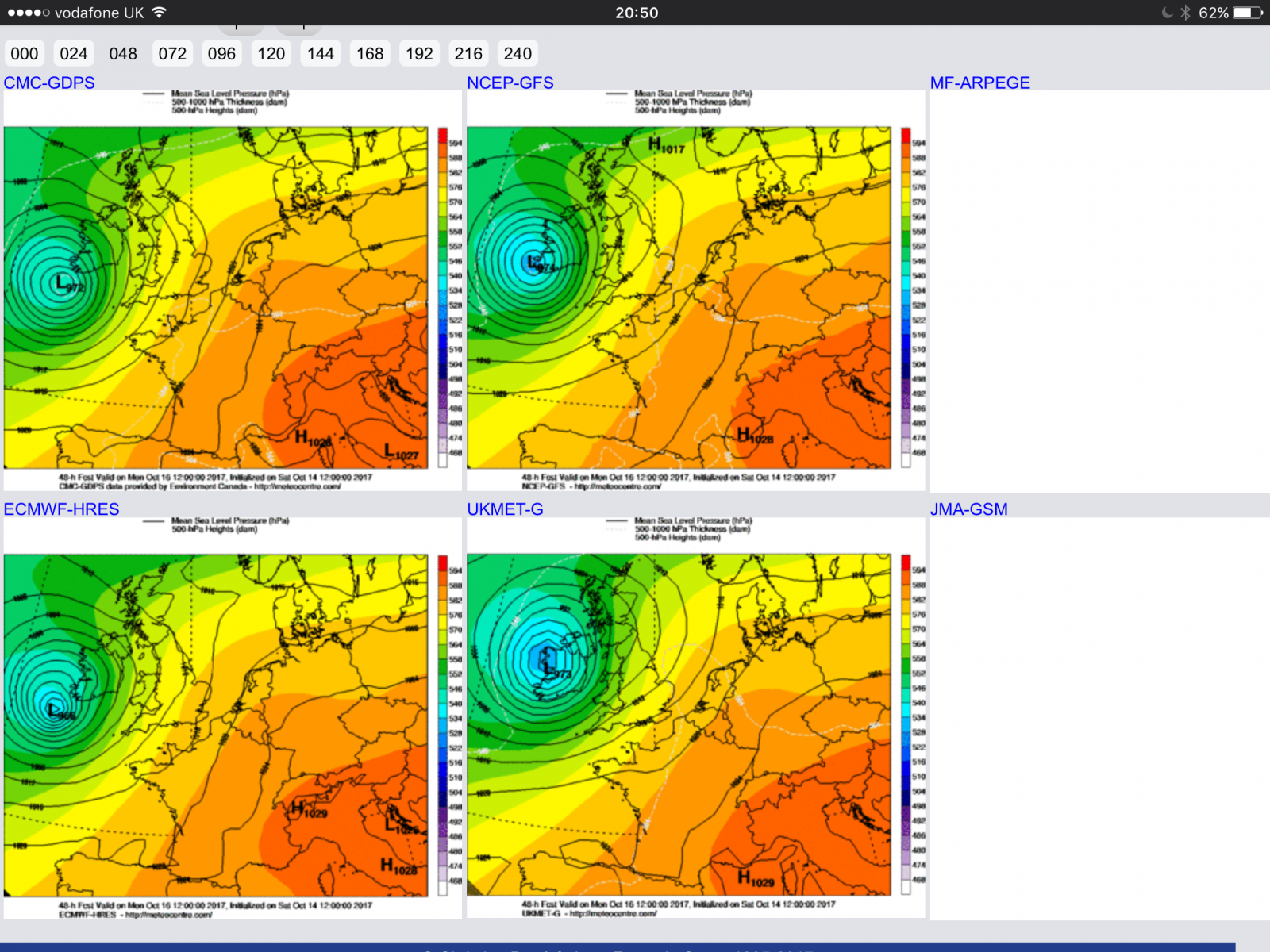 06z GEFS (ensemble) tracks for Ophelia