.... A look at the morning model runs: the 00z operational runs from UKMO and GFS keep Ophelia west of Ireland early next week, 06z operational run of GFS also keeps it west of Ireland. However, the 00z run of ECMWF makes landflal and takes Ophelia as a deep low across Ireland. Some date records for temperatures possibly broken across England on Monday as very warm is dragged up from Iberia. Positions of the lows from GFS, ECM and UKMO for 00z Tuesday 17th Oct: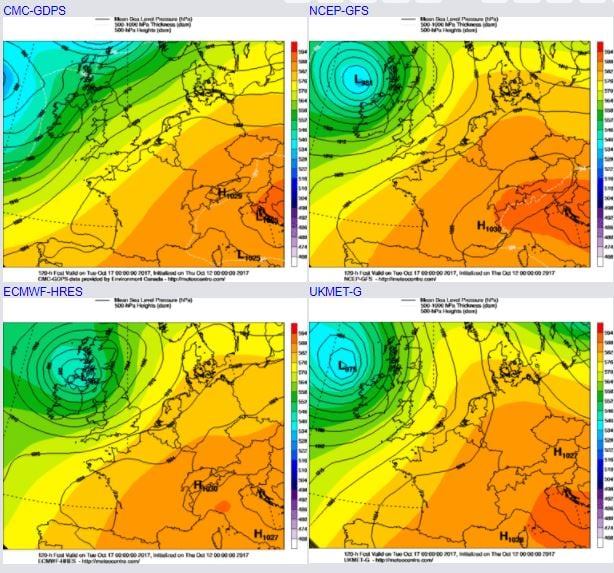 ... Here's 00z ECMWF position for Monday 18z - deep over western Ireland but notice high temps over eastern England
... of the 00z EPS 51 members, many that get that far appear to take the low just west of Ireland, while the high res takes it over Ireland as above
.... 21z 11th Oct ....
.... as of 5PM advisory from National Hurricane Center, Ophelia now a hurricane, the 10th hurricane of the 2017 season, most consecutive hurricanes since 1893.
... 12z EPS 51 member spread and 12z ECMWF high resolution tracks for ex-Ophelia. A track favoured close to or just west of Ireland early next week. High res brings centre over western Ireland, as does other high res models on the 12z runs today.
... some high temperatures next Monday across western Europe, as ex-Ophelia drags a long draw warm and humid southerly flow. Mid-twenties possible for eastern England, high twenties for SW France as per 12z GFS.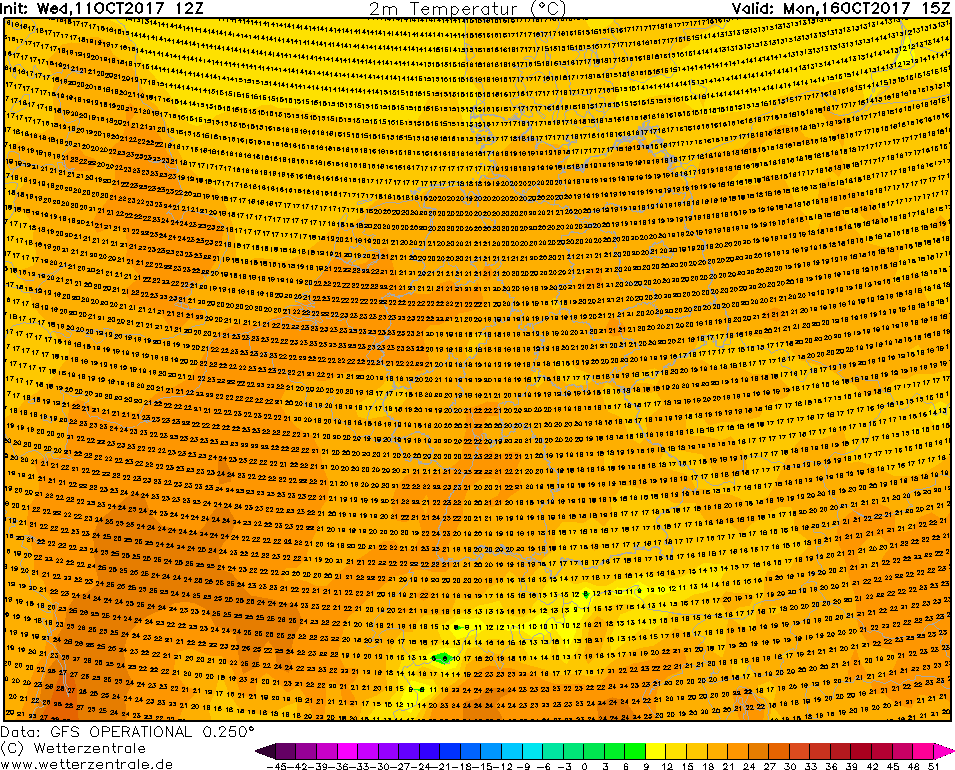 ... potential for re-intensification once Ophelia becomes extratropical from Sunday?
...12z (11th Oct) model comparison between GFS, ECMWF and UKMet-global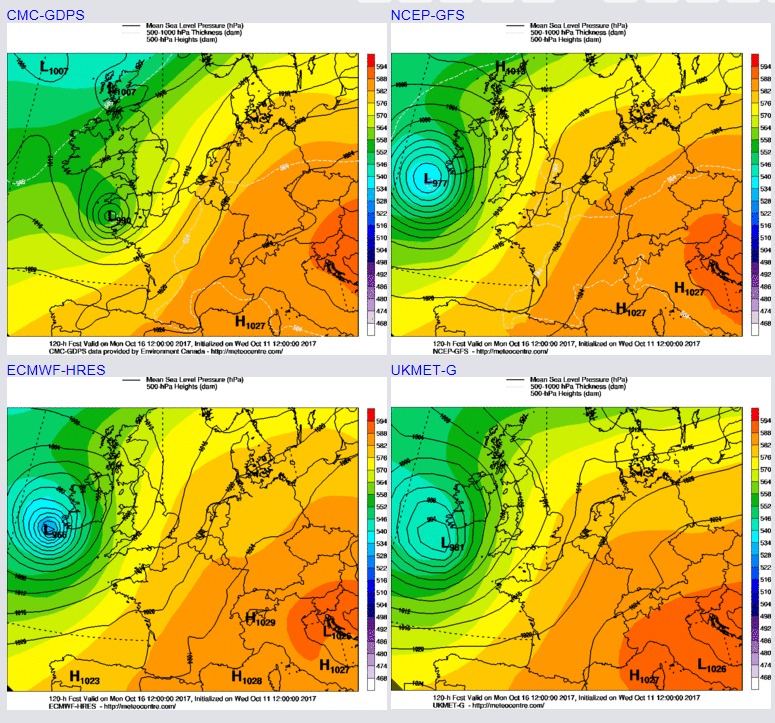 Remember though, Ophelia will not be hurricane when it arrives near Ireland / SW Britain, it will be an extratropical storm.