5pm 25/10 More flood alerts appearing with 15 for Wales and 86 for England. Reports of surface water on roads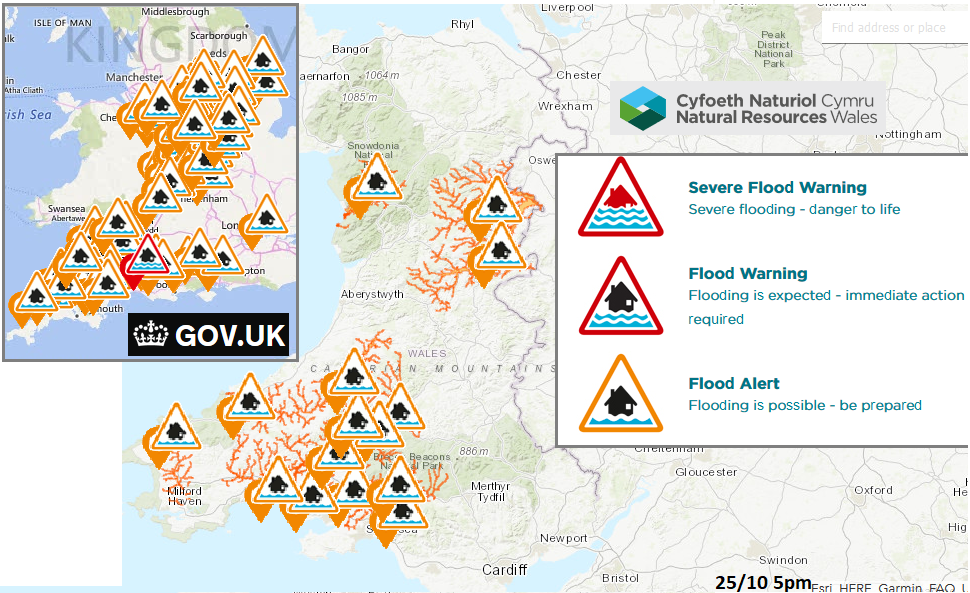 3pm 25/10 Early warnings for heavy rain over Wales and NW England have been extended to SW England, more of northern England and the Midlands this week with an Amber warning for southern Wales issued on Friday 25th. With mild air to the south and cold air to the north, a waving weather front is forecast to bring heavy and persistent rain over Wales and England through Friday into Saturday.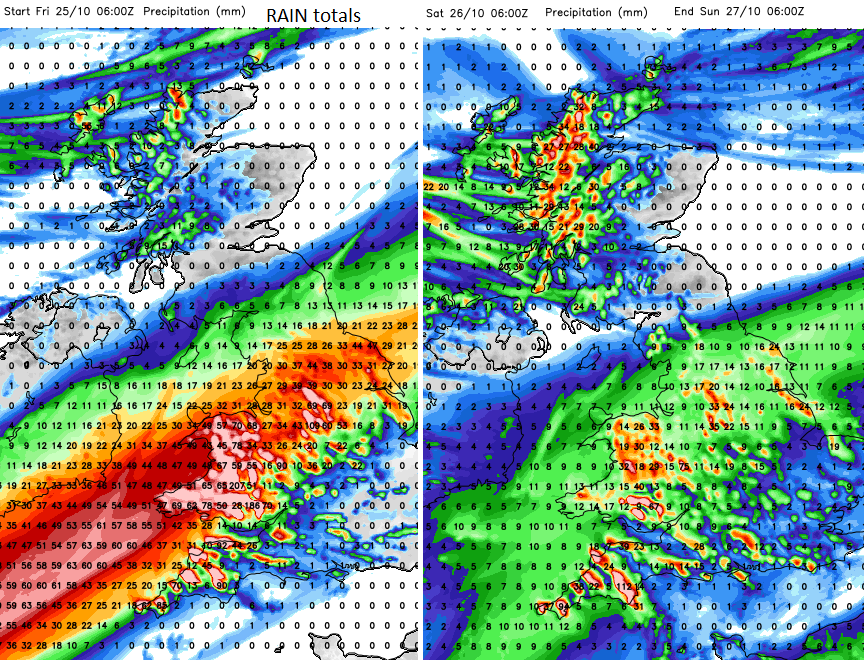 "Flooding is probable from rivers and surface water across upland parts of south Wales later on Friday and on Saturday. Local flooding is also possible across the rest of Wales and parts of northern, central and south-west England too. Local river flooding may continue through Sunday and into Monday on some longer, slower-responding rivers. Properties could flood and there could be travel disruption."
As strong winds pick up for Friday evening, conditions for the Friday evening rush are expected to be tricky in places with plenty of surface water and spray, along with sudden gusts. There could even be a little hill snow after dark for the highest routes in of northern England or Welsh mountains.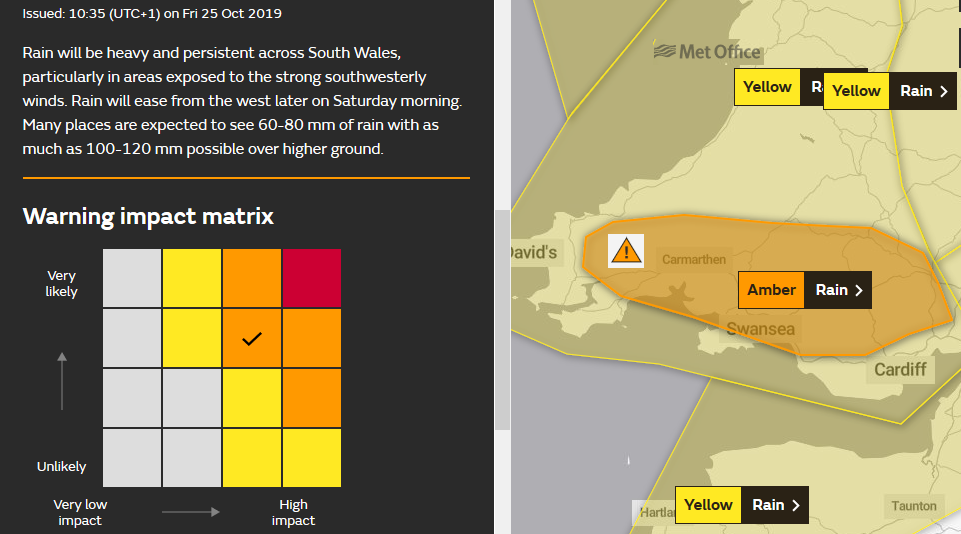 14:00 25/10 A tidal flood warning has been issued to Lyme Regis harbour by the Environment Agency
"Waves and spray are expected to overtop sea defences as a result of spring tides and strong winds. The high tide is before dawn on Saturday with a F7 SW wind Please stay away from large waves as they are dangerous"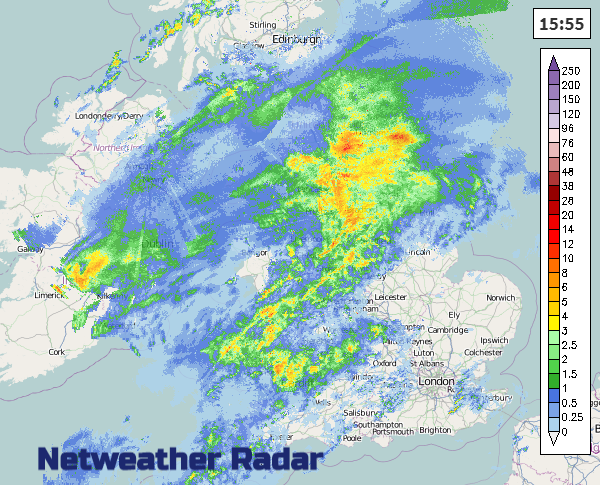 Further updates to come