Other incidents
The Meadow nursing home in Huntly has been evacuated and the usual movement of cars to higher ground near Tesco on the A96 has taken place
Aboyne had already exceeded its monthly rainfall amount in the first few days of January
There is a new January Rainfall record for Fyvie Castle, Aberdeenshire (144.8mm up to 5pm today), previous record was 137.6mm
There is a long list of roads closed or affected by flooding in Angus
http://www.angus.gov.uk/info/20038/roads_and_pavements/713/roads_affected_by_weather
Roads around Kintore/Inverurie and Aberdeen are closed due to flooding including the main route between Aberdeen and Inverness the A96 and near to Aberdeen airport. Schools have been closed today and those who have travelled by road have encountered disruption and divisions due to the phenomenal amount of water.
Join our online discussion forum in the Community part of the website, if you have experienced the flooding this week and today and do share any photos
https://forum.netweather.tv/topic/84475-scotland-weather-discussion-20th-november-2015-and-onwards/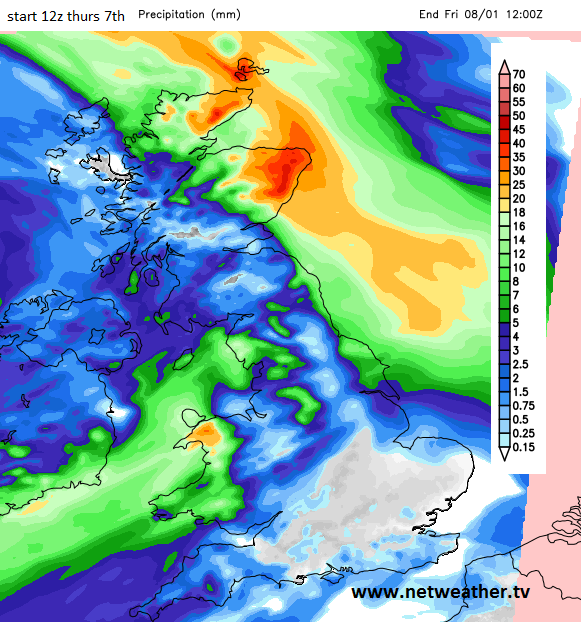 When will it ever stop?
This continual feed of rain off the North Sea, coming up against the Grampian and swamping NE Scotland will keep going through tonight. There is a Met Office Amber warning in place until 8am Friday morning. By then the heavy rain should be clearing away from Peterhead and Fraser burgh. The journey to work and school will be difficult and for areas with severe flood warnings do remember this means there is a danger to life.
Up over the higher routes there is now snow, and tonight temperatures inland are forecast to dip to freezing, so ice will be another problem.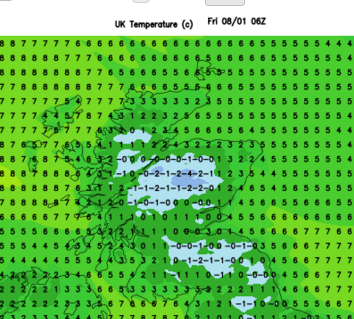 The good news is that once this rain band clears early on Friday morning, there will be a lull. The rainfall total chart Friday noon til Saturday noon is empty of rain.
There will be more wet weather during Friday evening and at the weekend but nothing like what has occurred this week.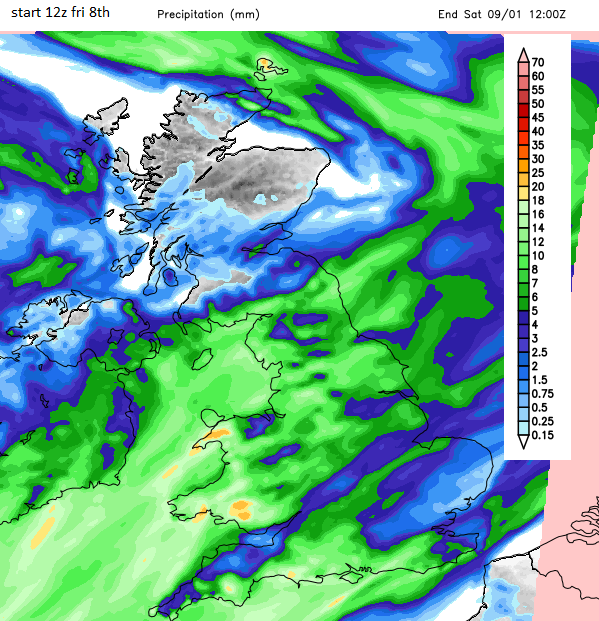 Is it going to snow next week?
Next week sees a marked change in the weather, it will turn much colder and there will be snow showers but more, thankfully, dry weather in-between
Keep an eye on the Netweather Storm App for the rain radar and the Netweather Snow App.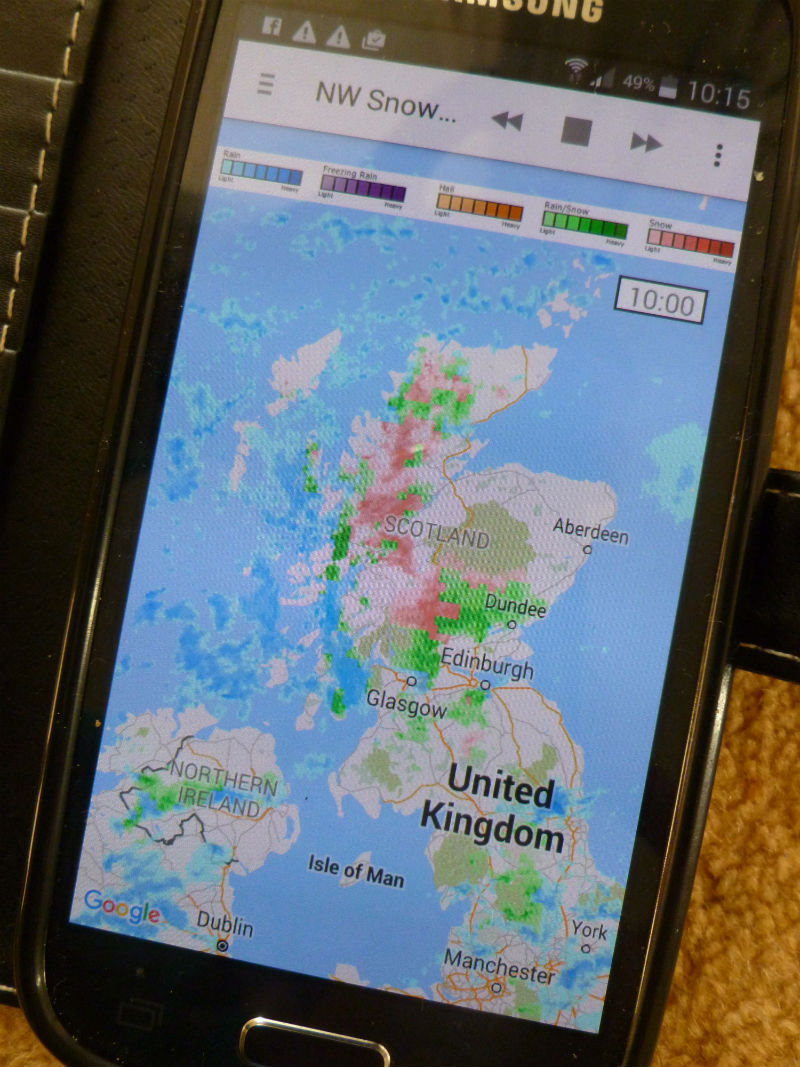 Useful links
SEPA http://floodline.sepa.org.uk/floodupdates/
Traffic Scotland https://trafficscotland.org/
Netweather 7 day forecast