Using an animation from the hi-res UKV model, the greens and pinks are showing the areas which may see some snow by the time the day is out. The north and northwest of Scotland is the leader in this respect, but with colder air sinking south through the day, Northern Ireland, Northern England and maybe even North Wales will come into play. For Northern England and North Wales, you're going to need to be on high ground to see any of the white stuff, but it could fall lower down in Scotland and Northern Ireland.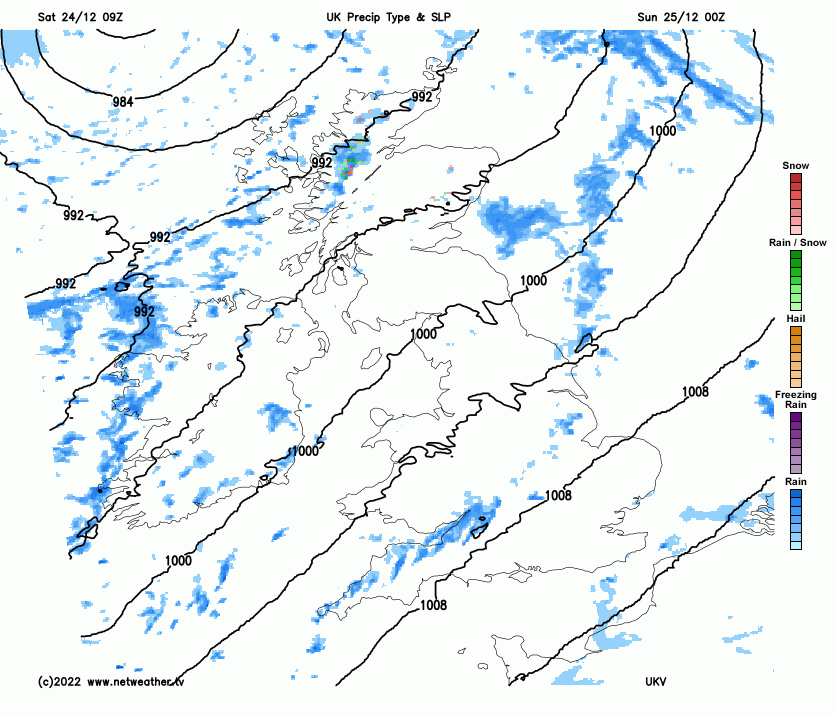 Beyond the threat of snow for some, it'll be a messy, showery kind of day for many. The best of any lengthier brighter spells are likely to be in the morning and early afternoon for a good part of England and Wales, and after lunch in Northern Scotland. A cold front moving southeast into England, Wales and Southern Scotland later in the day and overnight could prove to be quite spicy with some heavy rain (snow on the hills in the north) and squally winds - something to bear in mind if you're travelling. Winds will also be strong in the north - with gales in the far north of Scotland.
Temperatures will cool off through the day from the north, but further south it stays mild with highs into double figures.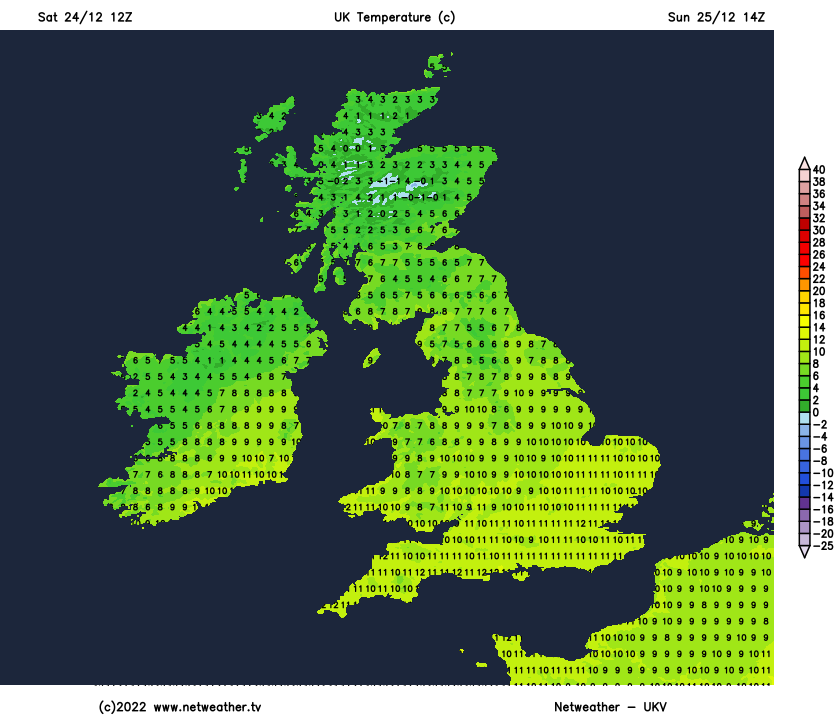 So, that's about it for this year. All that's left to do is to remind you to give Santa a final shake for 2022, and to wish you a very merry Christmas. See you in November 2023!