What we're using tonight is a postage stamp map from the GEFS ensembles. What this shows is a range of potential scenarios for the big day, and as you can see there's a bit of everything in there right now.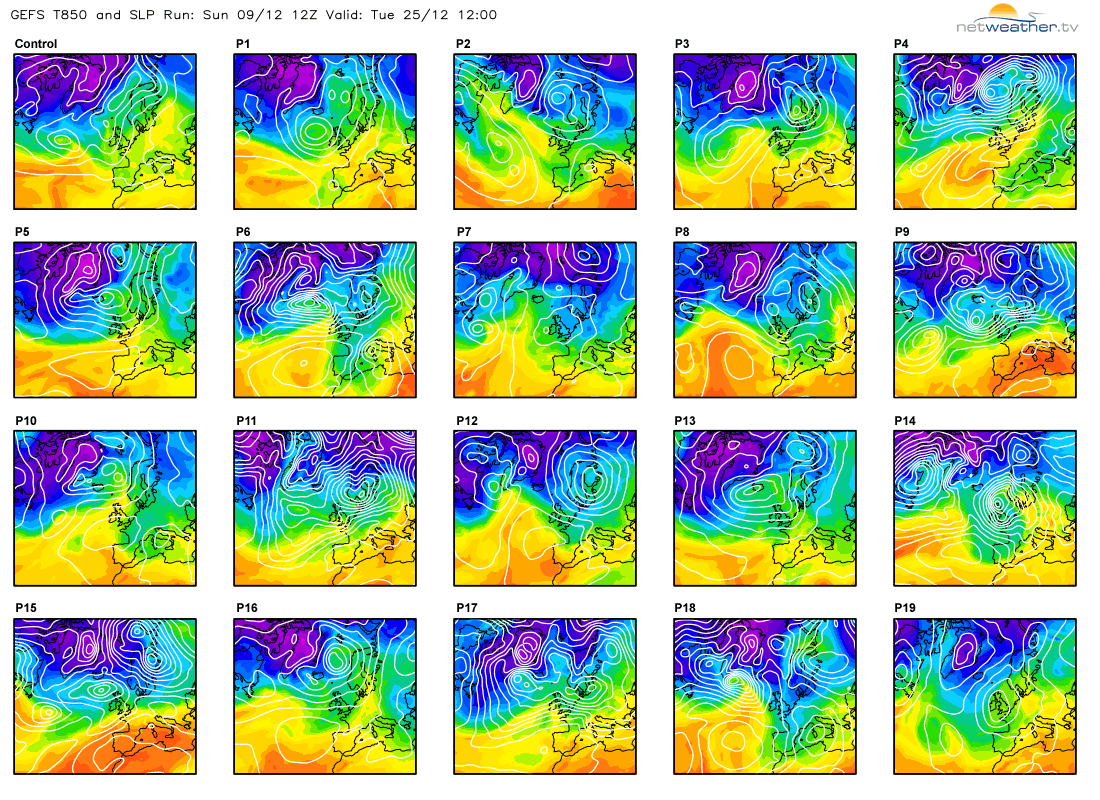 It's the blue colours we need for there to be a chance of snow at lower levels, and there are one or two which show that possibility. The rest of the updates would bring a green Christmas, ranging from fairly settled with high pressure nearby to wet and wild with low pressure on the scene.
It's pretty clear we're still some way off of getting to the bottom of this one, the chances of a white Christmas have dipped a little again though. Still, with so much happening, it would be dangerous to rule anything out at this point. If you're wanting a more in depth read about the potential for seasonal weather during the run-up to Christmas, including a look at goings on in the stratosphere, Nick's recent blog is well worth a read.
The next update will be on Wednesday. In the meantime, give Santa a shake to find out your chance of a white Xmas.