We're still using the Ensembles tonight - looking at a range of potential outcomes for the big day.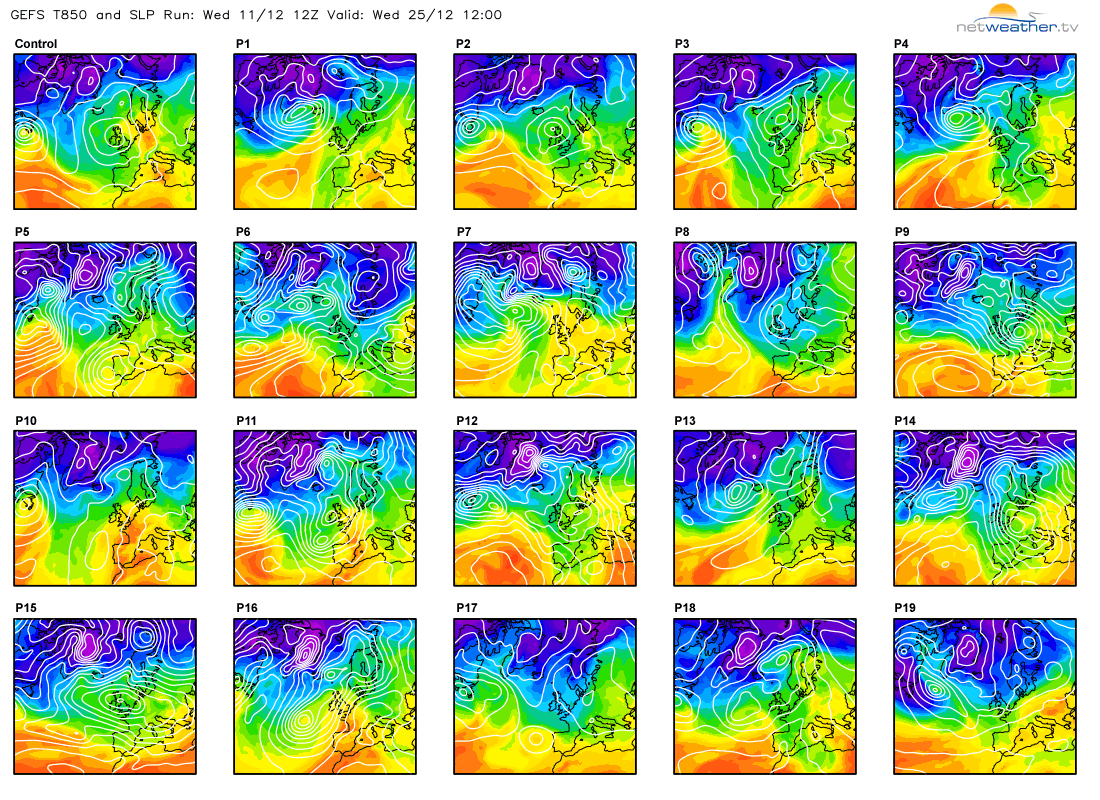 Much like Monday's update, there are a few colder possibilities, with some prospects for snow - especially across the northern half of the UK. The most likely outcome right now is a milder one though and most are quite unsettled, although high pressure does feature closeby in at least a handful.
So, where does that leave us? About where we were on Monday, essentially. So, seeing snow on Christmas day is a still possibility, although it's a slim one across the southern half of the country. There is still time for change though - 2 weeks is a long time when it comes to the weather.
Give Santa a shake to find out the chances of seeing at least a flake of snow in your part of the country. And tune in on Friday for the next update.