We're still using the postage stamp map from the GEFS ensembles tonight, as there's still plenty fo be nailed down in terms of the final outcome.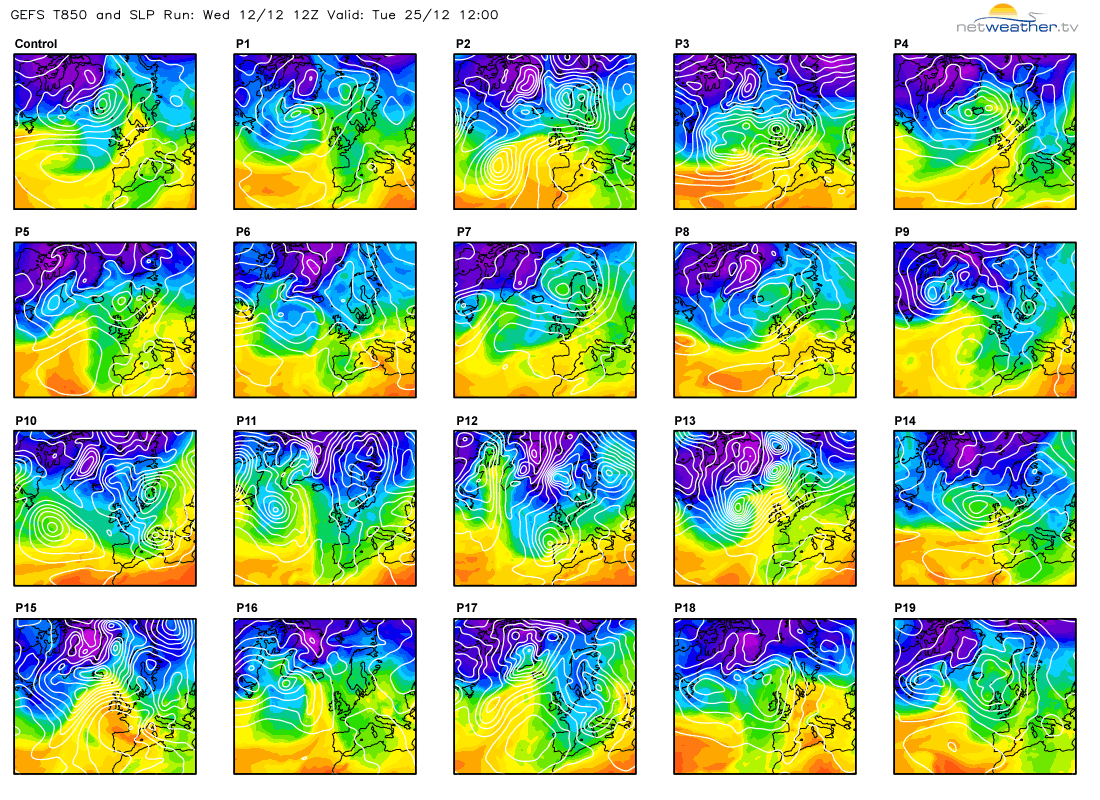 As you'll maybe spot on the map, virtually all the scenarios being shown have low pressure closeby on Xmas day. Most are on the mild side, so a green Christmas the is the favoured outcome. But, there are some crumbs of comfort if you're hoping for some snow, and that's a few with low pressure moving east of the UK and allowing cold northerly winds in, and one or two others with winds in the northwest which would be just about cold enough for some snow in places.
The colder options arein the minority though, so mild, green, potentially wet and windy is the most likely weather on the 25th, but never rule out the underdog!
The next update will be on Saturday. In the meantime, give Santa a shake to find out your chance of a white Xmas.