We've made it, the Baileys is on ice, the mince pies have been baked, and Santa is on his way, as is Storm Conor.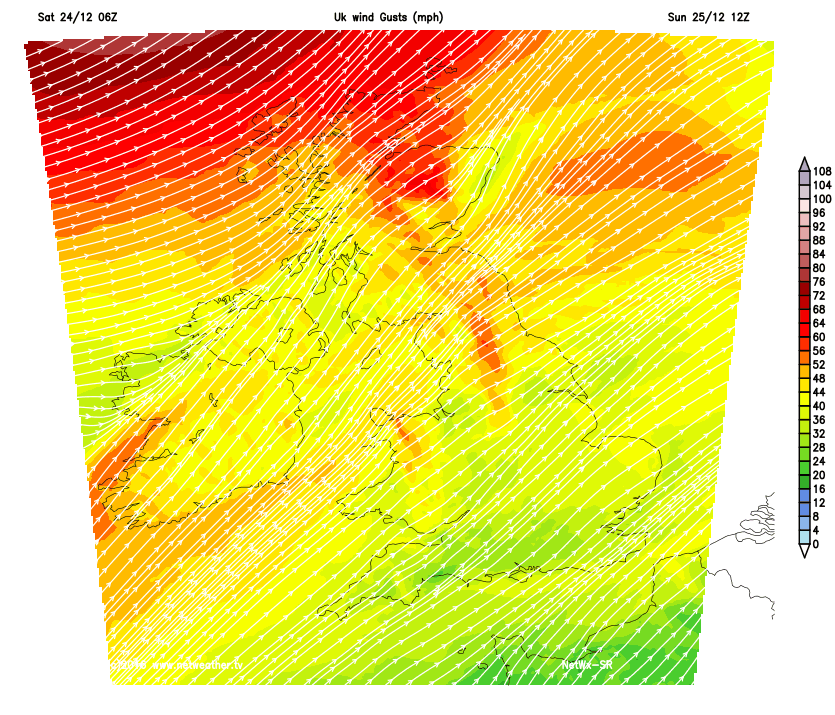 We've got three main items on the menu for the Christmas day weather, first the wind, with Storm Conor with us, gusts of 50-70mph are possible in parts of Northern England and Scotland, with 80mph+ gusts possible in the far north of Scotland and the Northern Isles. This is strong enough to cause some disruption. Elsewhere it'll be breezy or blustery with southwest winds, and that brings us to the second talking point - the mildness. Temperatures will cruise up into double figures, perhaps even the teens - the warmest Christmas ever made it to 15.6c, which seems a very long shot but not totally out of the question.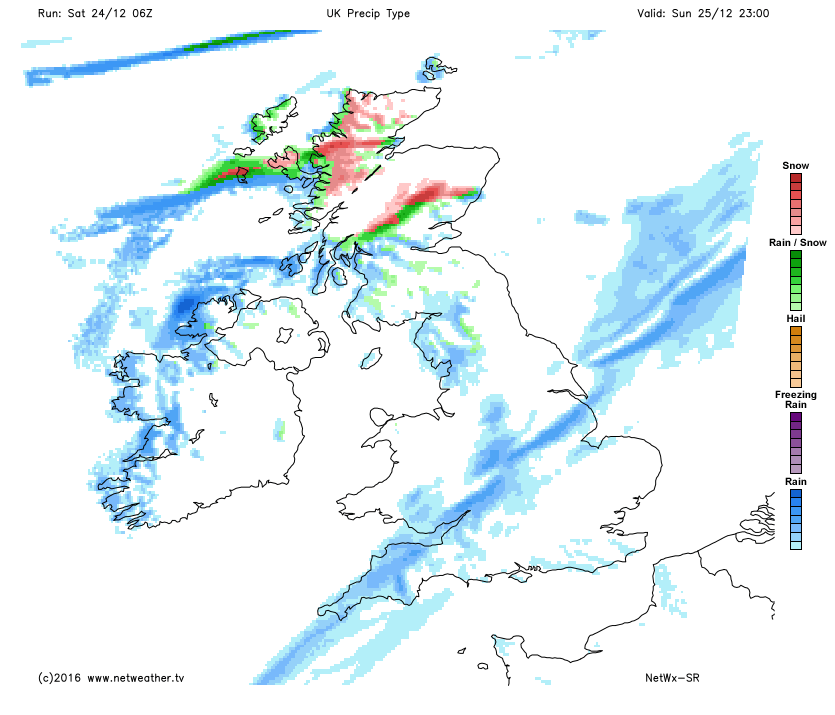 The final talking point will be the swing from mild to cold as an active, squally cold front moves south during the afternoon. As the temperatures dip away, showers will continue to develop, and some of those are going to turn wintry. Initially this will happen over Scotland, but the colder air will make it down into Northern Ireland, the north of Ireland and Northern England by the end of the day, meaning a chance of some sleet and snow in these parts too - especially up over the hills.
So, a Christmas day notable for its mildness is actually going to be a white one for some! Give Santa a shake for the latest snow risks.
And that's it for this year. As ever, it's been a pleasure to put these forecasts together - starting way back in November. I hope you have a fantastic Christmas, whatever you're doing and whatever the weather in your part of the country is up to.
Click here to check your local forecast for the Christmas period and beyond