On with the weather though. We're again using the NetWx-SR model our in house hi-resolution model. .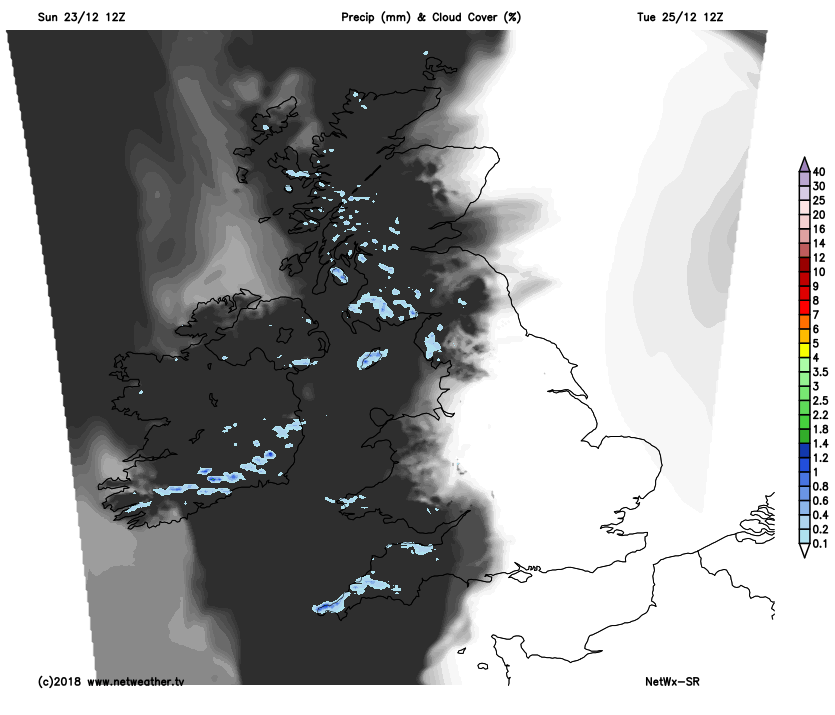 With no snow in the offing tomorrow, frost is going to step in as a substitute, with the east and north of the country in line to see some first thing. Further west it'll be a cloudy picture from the off, and that cloudiness will spread ever further east through the day.
Temperature wise, it'll be mildest in the southwest, reaching double-figures. Further east it's chillier at 5-8c, and cooler still in eastern and southeast England where any overnight fog lingers. For more details, you can check your local weather forecast for the whole Chrismtas period here.
As always, it's been a pleasure writing the Christmas forecast again this year, after a positive start, the snow risk never really got going this time round, but there's always next year! Regardless of the weather, on behalf the whole team at Netweather, I hope you have a very Merry Christmas.