Currently, under a hurricane warning, the text for the Azores mentions the extreme winds, heavy rain and also incredible waves and swell.
The NHC discussion text mentioned the enormous seas with a forecaster tweeting "even for the North Atlantic these are some astoundingly high seas."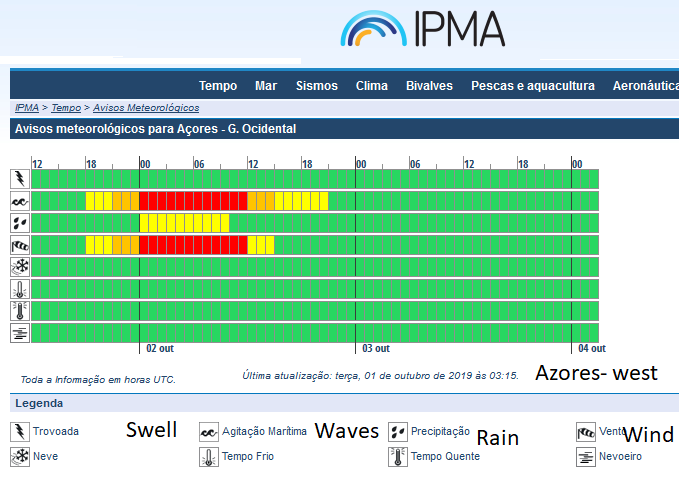 Later on Wednesday, Lorenzo should be moving away from the Azores, continuing its transition, getting caught up in the Jetstream and then on its ways closer to NW Europe. Nick wrote more about the atmospheric processes and interactions in his blog yesterday.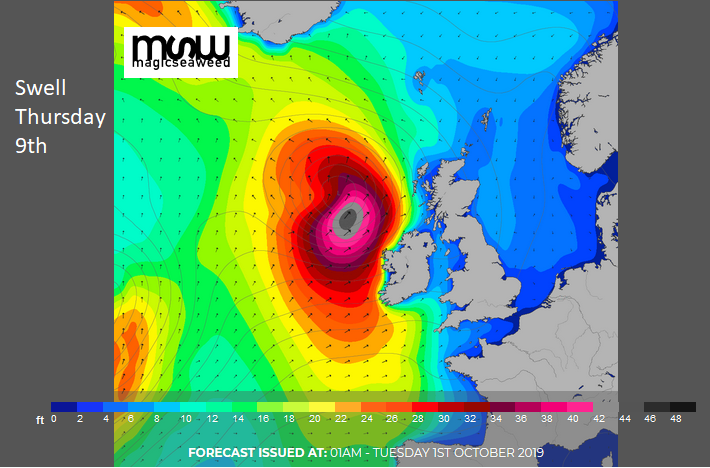 The process takes time to change from the symmetrical tropical convection, warm sea fuelled system to the baroclinic low pressure that we are more used to here in the UK along with its weather fronts. It's expected that Lorenzo will have undergone its transition by the middle of this week. As it interacts with the Jetstream deepening the extra-tropical low for a time and could bring impacts to western Ireland by Thursday but then the low might fill quite quickly if it does head over northern UK on Friday.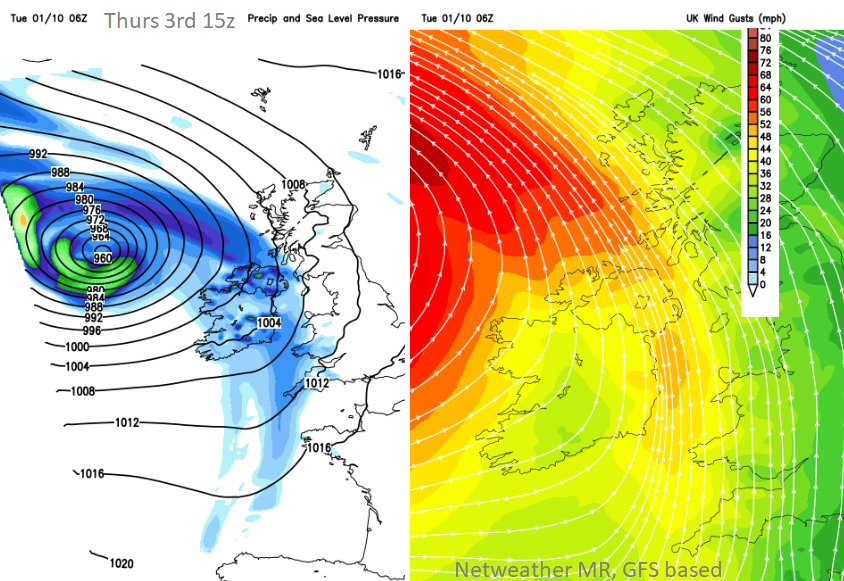 Examples of where the windy or wet weather might be on these MR charts but after plenty of wet weather already this week it will be worth keeping an eye on the weather warnings from Met Eireann and the UK Met Office. Also for flood alerts and warnings. Looking at symbol output on a weather app for say the weekend won't give you a great overall picture if you are interested in a particular time slot.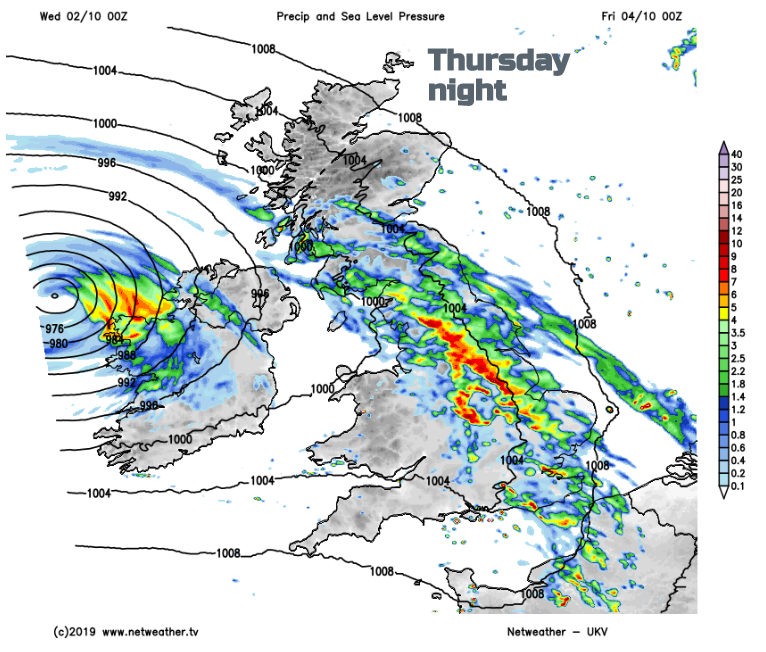 It's certainly an interesting forecast and we will see what Lorenzo does after it's time near the Azores and whether it stays further west from Ireland as ex-Lorenzo or impacts Ireland and the UK as Storm Lorenzo. As the low is clearly linked to a tropical storm it will not take the first name from the Name our Storms project, we have to wait for Storm Atiyah.
More Lorenzo chat and discussion on the Netweather forum