Saying February will be cold may seem daft, but you can get those days with light winds, air from the southwest, glorious sunshine and a real hint of spring in the air. We will see sunshine into next week, if you are off on holiday or school break but the air will be really cold. Saturday and Tuesday look unsettled (away from SE) and there will be some snow, plenty of frost and a real chill in the air. If you are packing to go away for a few days, include the hats and gloves.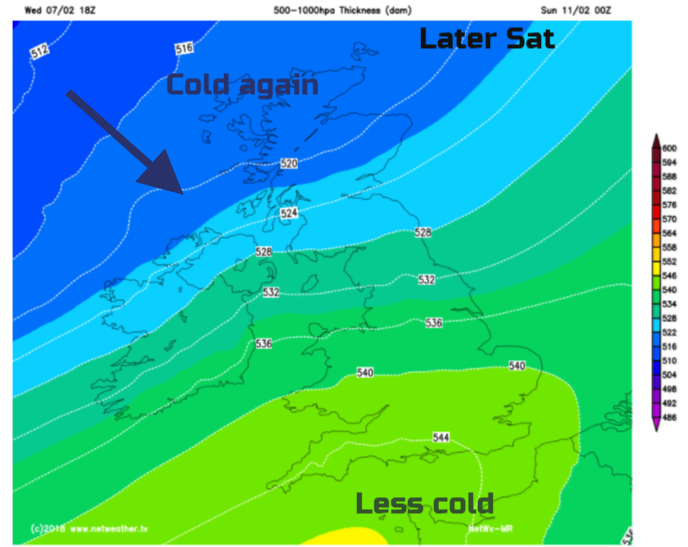 Saturday - Fine and bright but cold for SE Britain after an early frost. Wet and windy weather making its way in from Atlantic during Saturday, with less cold air.
Saturday night. Cold plunge of NW winds, risk of low pressure bringing heavier snow over northern England, southern Scotland, maybe Northern Ireland. Something to watch to see how this develops. Cold, frosty, brisk winds.