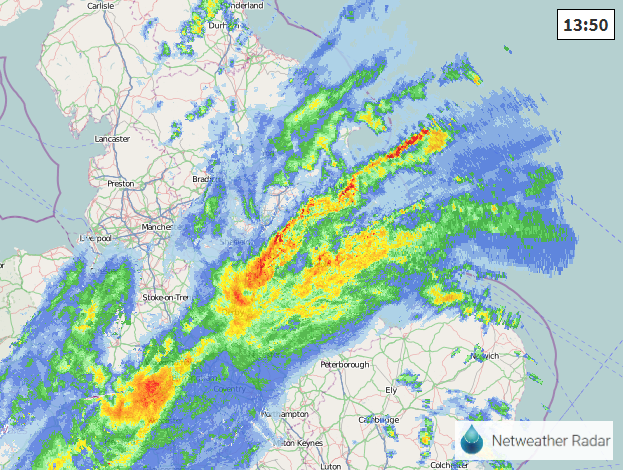 "River flooding is expected to continue in the Lower River Don washland area of South Yorkshire through to at least Monday, where properties will continue to flood and there will be continued travel disruption. Also, river flooding is probable on Friday for the River Derwent in Derbyshire and the River Trent in Nottinghamshire on Friday. EA"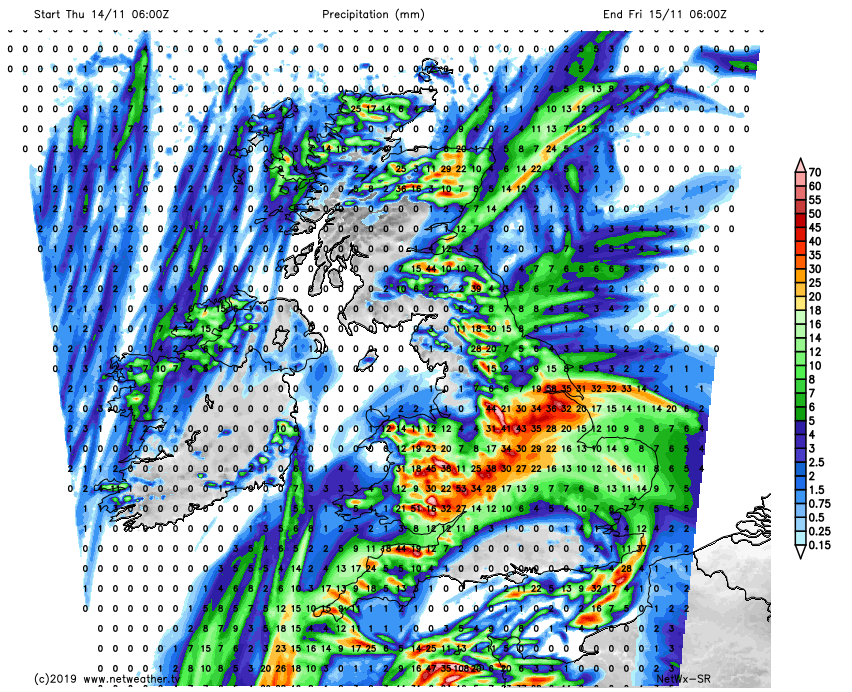 It's raining now over Lincolnshire and South Yorkshire and the East Midlands. These areas have a Yellow warning which had been very unlikely on the Matrix but high impacts. This moved to slightly more likely with medium impacts, keeping it at Yellow. It is now raining quite hard, across a wide area. Sometimes the fitting into the warning matrix appears a bit odd, not weather or impact-driven, more choosing a result and shifting the calculation to fit.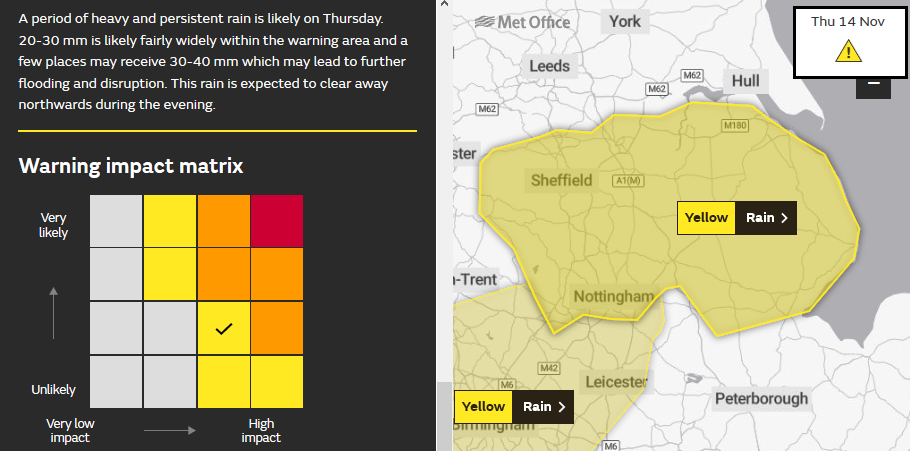 Environment agency: "Given the wet ground conditions, we expect local rivers to respond, rising steadily from late afternoon onwards. It is not expected to reach levels seen last week. Due to the forecast and large amounts of water in the low lying areas of the catchment, warnings will remain in force. We will review this after the rainfall has passed"
EA "River and surface water flooding is possible across parts of the north-east and central England and Wales today with river flooding continuing into Friday. Land, roads and properties may flood and there may be travel disruption.
Local flooding is also possible across other parts of England and Wales today and across the far south-east and east of England today and into Friday."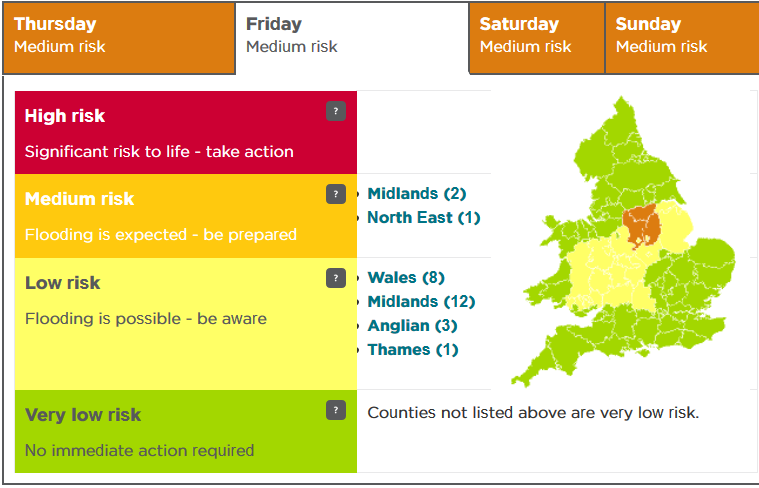 "Ongoing local river flooding may also continue in parts of South Yorkshire, Lincolnshire and the Midlands over the weekend. Local surface water and river flooding impacts are possible on Sunday over eastern parts of England. Land, roads and some properties may flood and there may be travel disruption." EA