Highland and Grampian have seen wintry mix to start the working week with sleet and snow moving across northern Scotland on Monday. There were a few cms for Carr Bridge and Aviemore but that is about it for snow this week. It will be slightly milder than average for the time of year in the run-up to Christmas across Britain, average temperatures for Northern Ireland.
Any rain is likely to cause flooding concerns and increase the number of flood alerts or warnings. The ground is still saturated and river levels sensitive. There are a few flood warnings ongoing for England and new ones for the River Severn.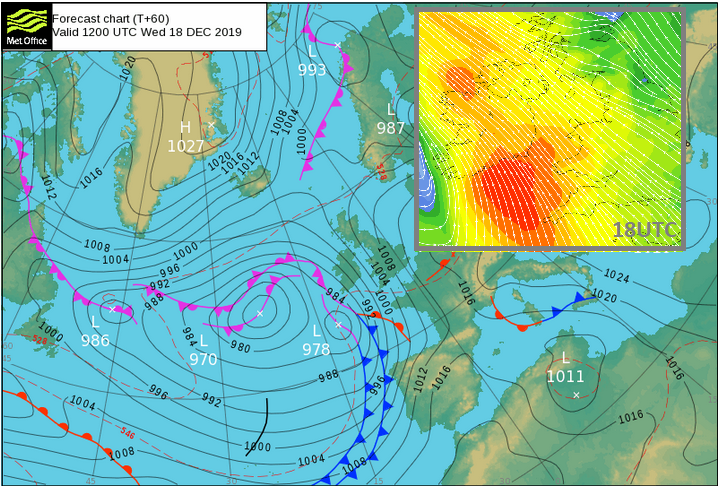 A large area of low pressure on Wednesday will bring wet and windy weather across the UK later in the day and overnight. A secondary low forms from this and the Portuguese Met Service IPMA have named Storm Elsa (FMA_Elsa #BorrascaElsa). IPMA work with Spanish AEMET and Meteo France in naming storms, just as the UK Met Office work with Met Eireann and now Dutch KNMI. Here we have only had #StormAtiyah so far which brought stormy weather to Ireland earlier this month.
The UK Met Office has already issued a yellow wind warning for Wednesday into the early hours of Thursday.