It's quite an awkward situation to warn about. For the UK, there will be two spells of wet and windy weather this weekend, one Saturday night as an active cold front goes through and then the winds associated with Storm Atiyah Sunday night and early Monday. The UK Met Office has to manage the shared storm naming but also expectations of weather impacts for its patch, the UK. South of the low centre will see the strongest winds, in the SW quadrant but exposed parts of eastern Britain could also experience strong winds during Monday as the low pulls away towards Denmark.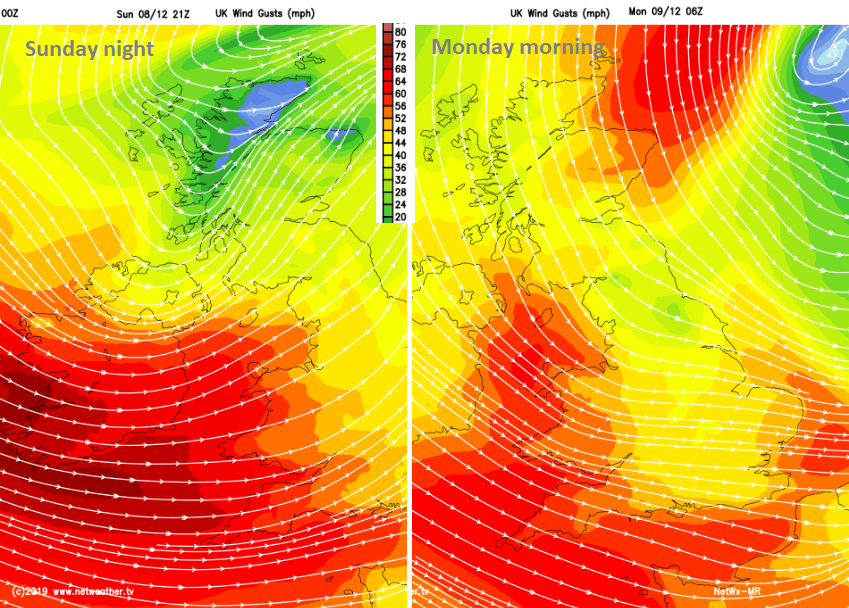 The winds will strengthen for SW England, Wales and throughout the Irish Sea as darkness falls on Sunday. The warning runs from 15z Sunday until 09z Monday, covering the Monday morning rush. The strongest winds look to be overnight across Cornwall, Devon as a westerly - up the Bristol Channel, along the south coast of Wales, along the English Channel. The warning area includes Cheshire, North Wales and Merseyside up to Blackpool, as this is an exposed direction and the tuck of very strong winds could clip these areas. Severe gales for exposed coastal areas are likely with gusts around 60mph.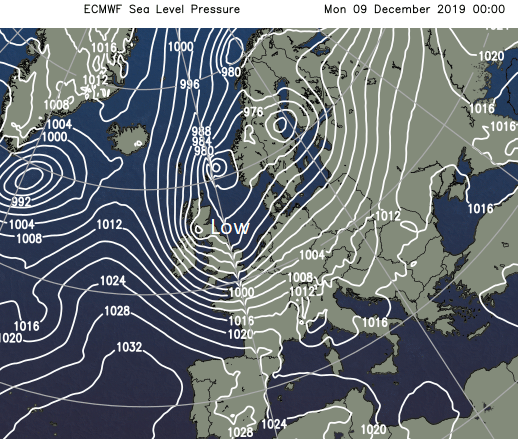 By early Monday the winds will have veered to a more NW direction and eased for Ireland. After some lively ferry journeys for the Irish Sea, North Channel and the English Channel at the end of the weekend, winds will strengthen for NE Scotland. This could affect ferries from Aberdeen to Northern Isles and roads across Grampian with snow showers in the flow. The gales continue for the Channel Islands as the winds ease during Monday morning for SW Britain. Depending on how the low clears away there could also be issues for eastern England from the strong NW winds on Monday.
More about the Name our Storms initiative.
Online chat in the Netweather forum