Glenshee This weekend only the Shee base cafe is open. No snow but hopes and plans for half term.
Glencoe mountain "Snow Factory still making snow. Keep doing the snow dance" The 150m sledging slope available right outside the plateau cafe on the Snowfactory snow and areas for beginners ski & snowboard lessons.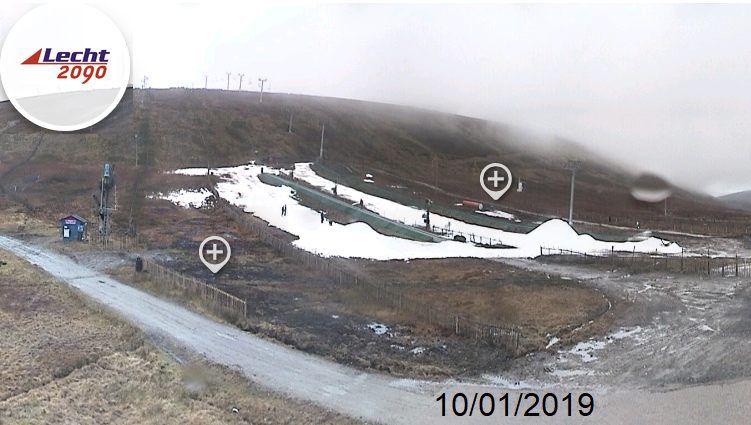 Nevis Range "This weekend and until the end of March we have events on every Saturday evening in the Pinemarten Café at the base station; from a American Dinner Night Showing Grease to traditional ceilidhs. We also still have the lower forest mountain bike trails open. The Gondola is operating daily where you can access 2 view point walks or simply relax at the top in the Snowgoose Restaurant."
Cairngorm have a 60m slope with rope tow for beginners with ski school which will be open to all from Friday 11th Jan (Max 80 people). The Funicular railway is not operating at the moment, neither is the website, do check Facebook, available for all the resorts.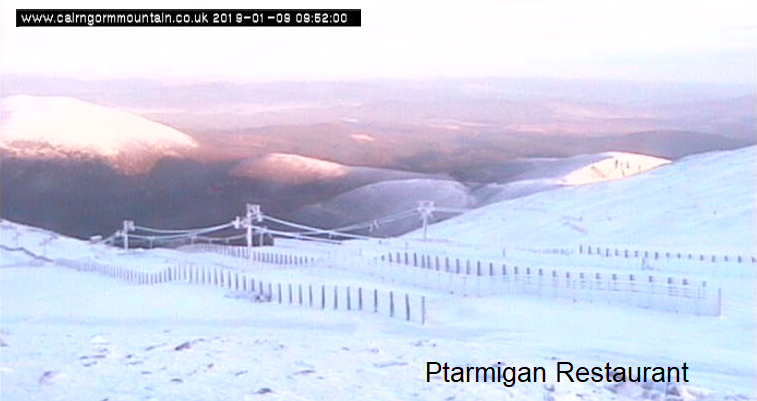 For walkers and climbers, it will be very windy this coming weekend. From a milder, westerly direction but still significant high up. There is still not that much daylight although we're heading the right way now. There will be some snow as it turns much colder by Monday.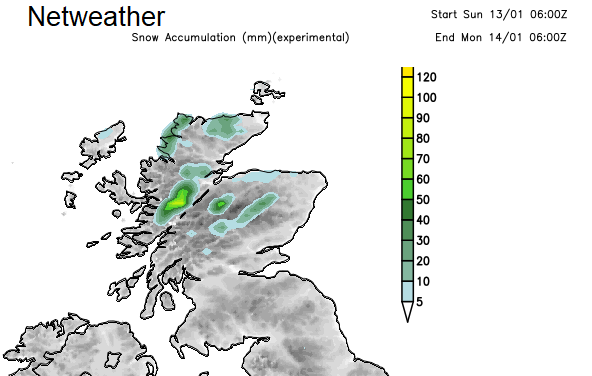 Scottish Avalanche Information Service report - Diminishing snowpack 03/01/2019 "Due to mild conditions earlier in the week the snowpack has diminished to a great extent with many hillsides completely free of snow. There are patches mainly above 900 metres which, with recent colder temperatures are now frozen, well consolidated and stable. Avalanche risk is low."
Meanwhile, there is the Snow Factor in Glasgow for a bit of indoor practice beforehand. At Braehead, there is the longest indoor real snow slope in the UK and an ice climbing wall. Coming up later in January "For World Snow Day 2019 we will be celebrating with complimentary sledging. Enjoy 30 minutes sledging on real snow in our dedicated sledging zone. "
World Snow Day Sunday 20th Jan -Sadly this doesn't mean it will snow where you are, even with the cold theme showing for the end of January over NW Europe. It's a time for children & their families ( and other lovers of snow) to celebrate, simultaneously across the world, the wonder of snow.
Glencoe Mountain Resort's World Snow Day promises a range of activities available for all ages for free or heavily discounted. "On the Sunday we'll have zibob races, snowman building competitions and igloo building all for free from 12pm - 3pm." Even if you've never skied or snowboarded before, there is a chance to have a go.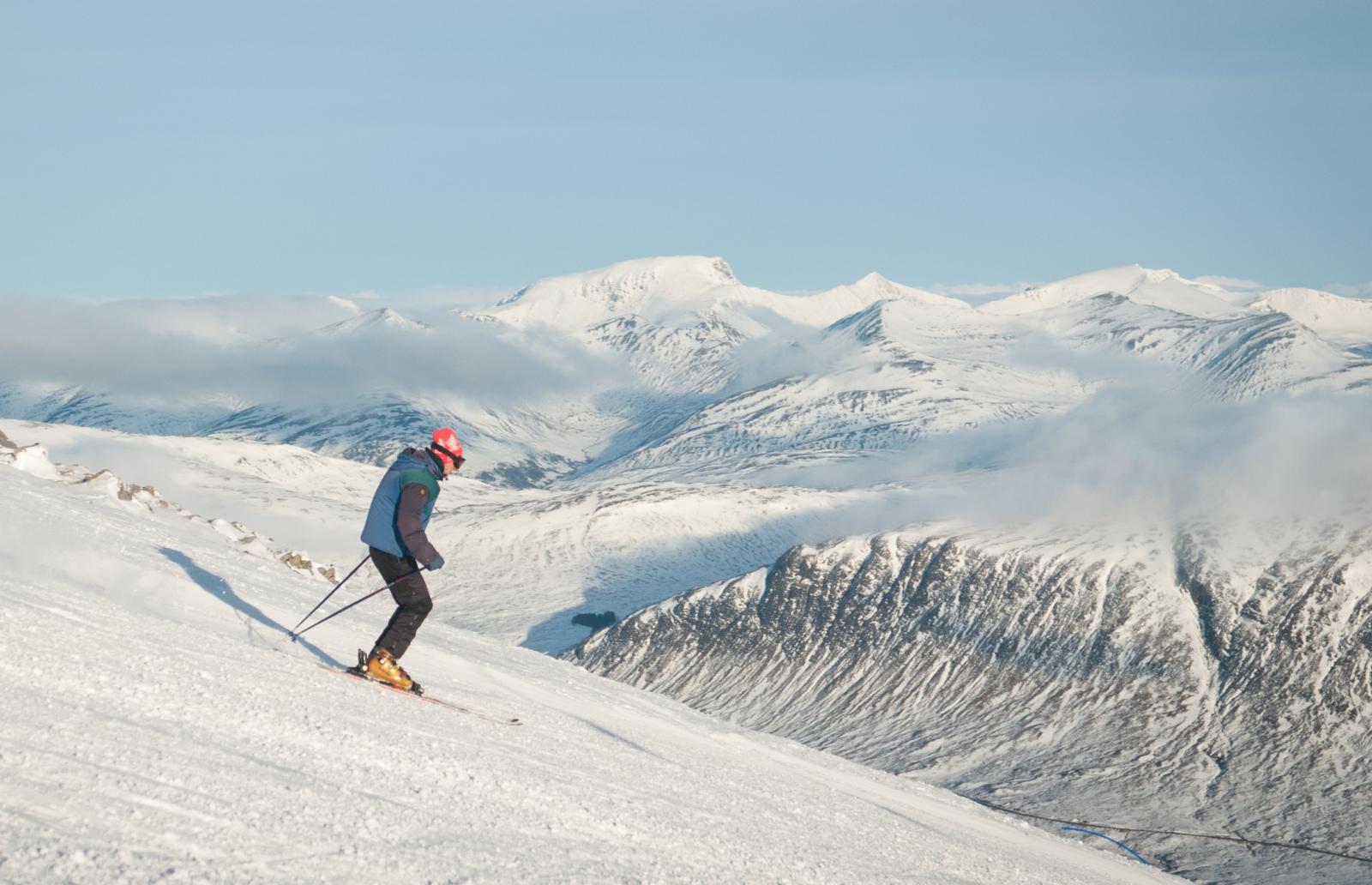 Image Stevie McKenna Ski-Scotland- Glencoe
So let's not give up hope, there is still plenty of winter-time left. Ski-Scotland said "The start of the Scottish season quite often comes well into January. Three of our snowsports areas have been making snow with their TechnoAlpin snow factories. " We all have our fingers crossed for Feb midterm break and lots of snow with bluebird days (sunshine, no high winds), as will many skiers and boarders.
Ski resorts forecasts around the world.
Will it Snow?
The Hunt for Cold on the Netweather Community Forum.
Mountaineering Scotland Advice and training