Unfortunately, yesterday, the forces of nature conspired against us. In the morning, temperatures began to rise again, which means that we could no longer create snow because the water would not freeze. Then, in the evening, it began to rain quite heavily. In a few hours, much of the snow had washed away and some of the lakes and rivers which we use for our daybreak locations began to melt.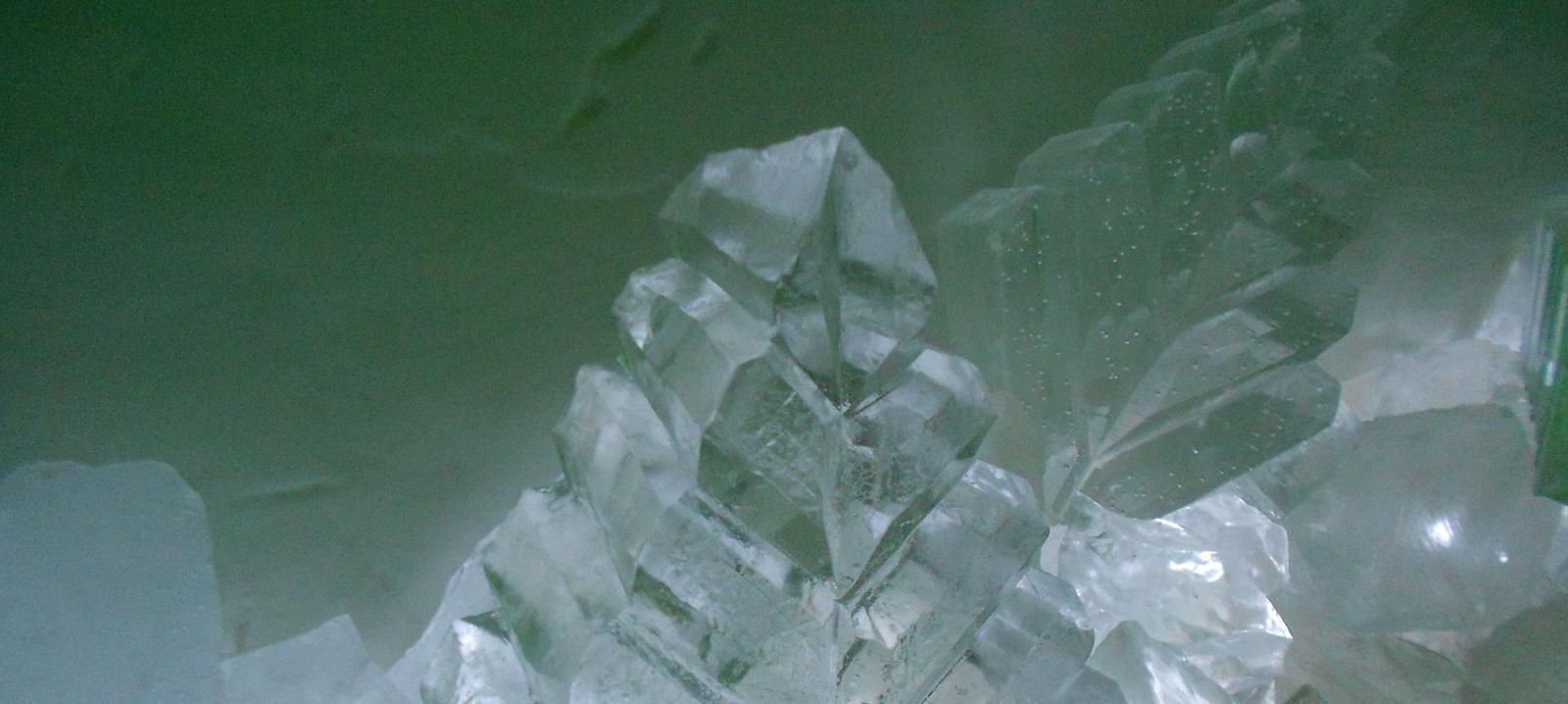 Canterbury Travel - Luosto/Pyha Update The difficulties surrounding the poor weather conditions of last weekend in Lapland are now coming to an end. Tours are now operating in both Pyha and Luosto with good snowfall over the past 3/4 days. Tracks for husky safaris and snowmobile sleighs are still being worked on, this is ongoing because despite the lovely snow, our suppliers are starting again from scratch and this takes time.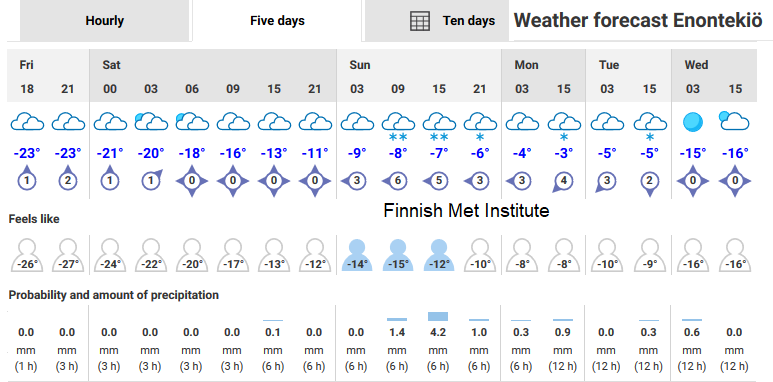 Forecast
If you are off to Lapland this weekend, it does look cold, especially for Enontekio region in the NW -15C showing on Saturday. A few snow showers are showing for Sunday, but still light. the windows are also light which is good news for visitors, although it will still feel like -10C for other parts of Lapland. Click on the forecast image above and it will take you to the Finnish site to input other locations or resorts.
Next week high pressure seems to settle over Scandinavia, so that usually just brings dry and settled conditions. Still not huge amounts of snow, but at least it is white on the ground now.
Part 2 Lapland Snow- A little bit 2nd Dec
Part 1 No Lapland Snow 29th Nov 2018