Weeds are also growing at a rapid rate, so it is now overdue to get in and do a good clear out which you will need to follow up with regular hoeing.
If you are keen to try your hand at propagating your own plants, then June-July is time take softwood or shoot tip cuttings from plants such as Buddleia, Lavender, Pelargonium, Penstemon and Salvia.
Applying a thick 5cm layer of mulch (well-rotted manure, compost, bark or gravel) to the border will help make it look tidy, but more importantly, it functions as a barrier retaining moisture and preventing weeds from germinating.
New plants will require watering in until they have had a chance to fully establish. Water should be directed to the base of the plant in early morning or evening making sure that you give the plant a good soak at least once per week.
The Kitchen Garden
Thinning out fruit on trees helps prevent overcrowding and enables each fruit to grow to a good size, in years where a 'bumper crop' is possible it also helps to prevent branches being damaged under a heavy load.
Peas, brassicas, and soft fruit will require netting securely against birds. Caterpillars find cabbages particularly tasty and can decimate a crop with incredible speed; a fine net cover will help prevent the butterflies getting in to lay their eggs.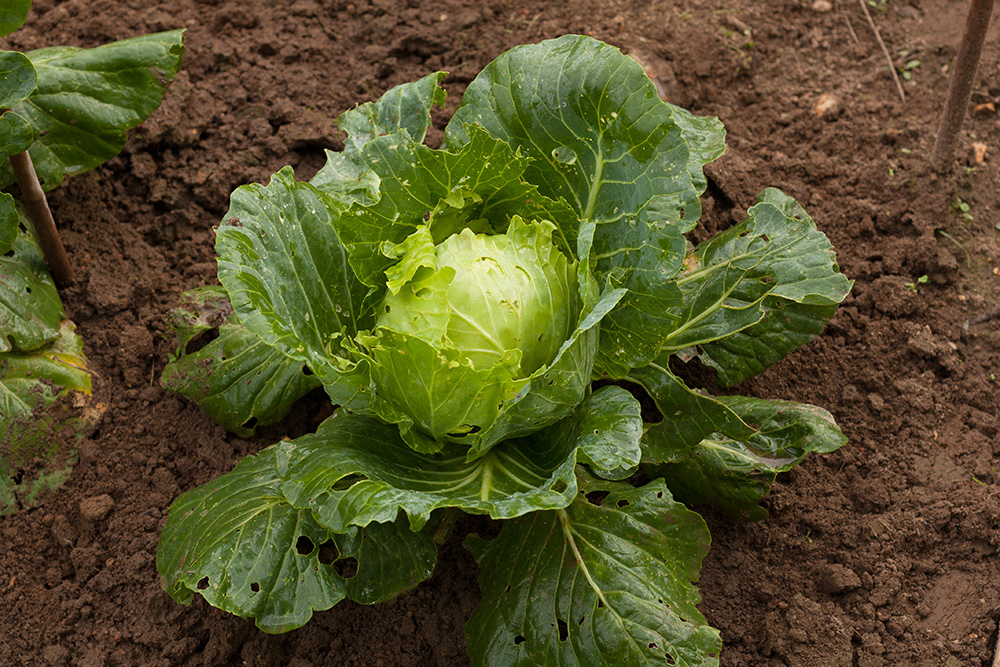 Tomatoes and cucumbers will be starting to produce their first fruits and will now benefit from a weekly feed of high-potash fertiliser.
Beetroot, Broccoli, a second crop of French Bean, Kale and salad leaves can all now be sown outside, but if you are impatient, like me, then you can find plug plants of many vegetables online and in garden centres. These will give you a great head start to having a fantastic looking vegetable garden, and with appropriate watering, you will have a homegrown harvest on you table much sooner.
The Lawn
This year grass seems to have taken a little more time to spring into life, much of the country has lacked warmth, sun and rain, but now that this is changing you will see lawns rapidly making up for their slow start. You probably will not need to start dropping the cutting deck on the mower for a little while longer, but you will need to start mowing more regularly in order to keep your lawn looking its best. If you like your lawn to remain green and healthy for as long as possible then now is the time to focus on feeding and weeding, and a low release spring and summer fertiliser can be applied.
Pruning
Established plants are putting on vigorous growth at this time of year, and there are many reasons to prune now, although pruning can seem daunting to the untrained and unsure.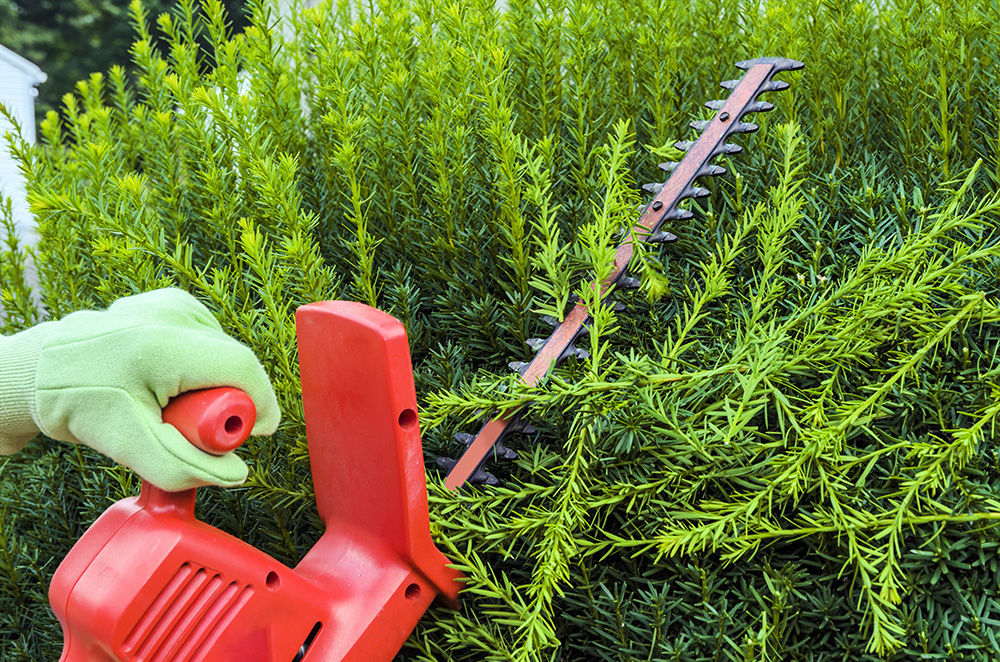 Evergreen shrubs such as Yew and Box can be trimmed now that growth has started and nesting birds have fledged. The objective should just be to tidy up the plant and improve its shape by taking out crossing or rubbing stems, rather than to cut plants back hard. Snipping out tips will encourage buds to sprout lower down which will then grow over the cut tip.
Spring flowering shrubs including Forsythia and Rhododendron typically form next year's flower buds on this summer's growth. Pruning now that this year's flowers have died gives you the chance to manage the size of the plant before risking unwittingly cutting off the early flower buds.
It is possible to extend the flowering season of some plants in your flower beds by carrying out a cut which takes on the name 'Chelsea Chop'. This is a process carried out at around the time of the RHS Chelsea Flower show, hence the name. Plants such as Sedum, Aster, Monarda and Phlox are often cut back in this way, with all or some of the tips are removed to delay flower production. It can also be helpful towards preventing plants such as Nepeta from becoming too leggy. Another benefit is that it presents a great opportunity to experiment with propagating your plants using the cuttings. Sedum is particularly easy in this regard and to be rewarded with plenty new little plants all you need to do is push the cut tip into the ground which you then keep moist.
Clematis pruning is often seen as one of the dark arts of gardening, with different rules depending on which group of plant you have. If you have long lost the label telling you what to do it is perhaps easier to consider the time when the clematis flowers to help you decided when and how to make your cut. Early flowering clematis (Group 1) such as Montana make their flowers on shoots grown in the previous season leading to the easy to remember guide 'Flowering before June, do not prune'. These clematis need little or no pruning except if you wish to tidy up/renovate the plant. If this applies, you can cut back all or part of the plant to 15cm from ground level.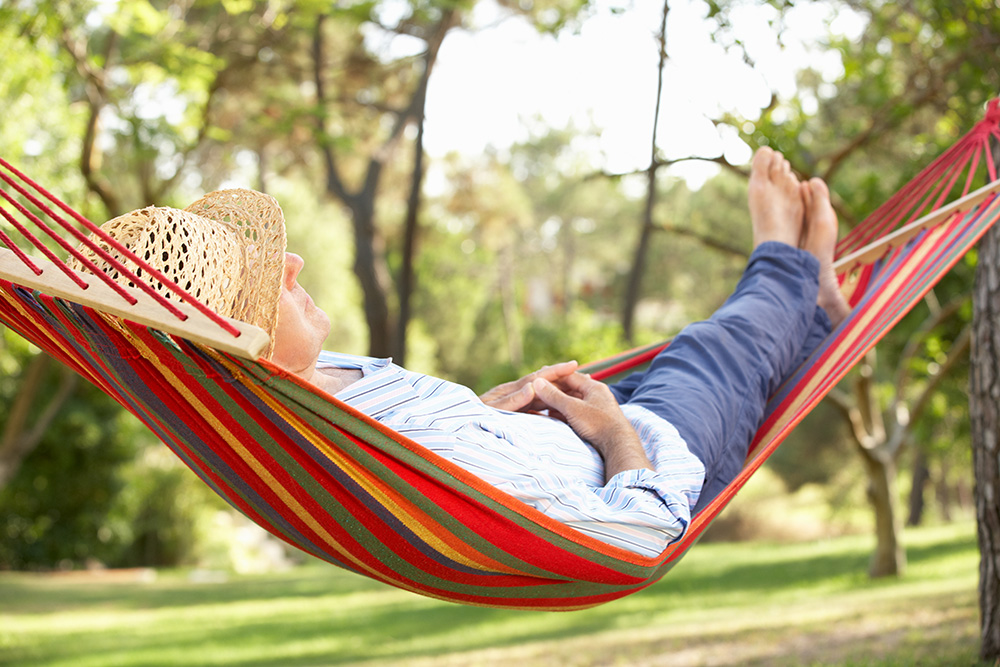 The most important garden task in June and July is to make sure that you take plenty of time out to relax, put your feet up and enjoy your garden, after all, you can always tackle the weeds another day.
Related: