After starting the day in Garden City on day 5, the plan was to head back south into the Texas Panhandle for a play on the dryline, where supercells were expected to fire into the afternoon. For a time it looked like it was going to be a bit of a letdown as the cells the team tracked didn't go much further than delivering some impressive lightning, but the magic hour delivered (around an hour before sunset), and the team bagged 4 tornadoes in quick succession.
See the the photos, video and full report here.
Day 6 turned out to be a frustrating one as the storms they targeted just didn't get going, and after heavy rain a lot of the roads were impassable. You win some, you lose some - and a big win was just around the corner.
The day of 17 tornadoes
This is the day that everyone in the team will remember for a very long time, starting the day in Childress, they journeyed north back into Kansas, knowing that it could be a big day, but no-one could have guessed they'd see virtually every type of tornado you can get. Wedges, drill-bits, ropes, elephant trunks, stovepipes, twins and even a triple!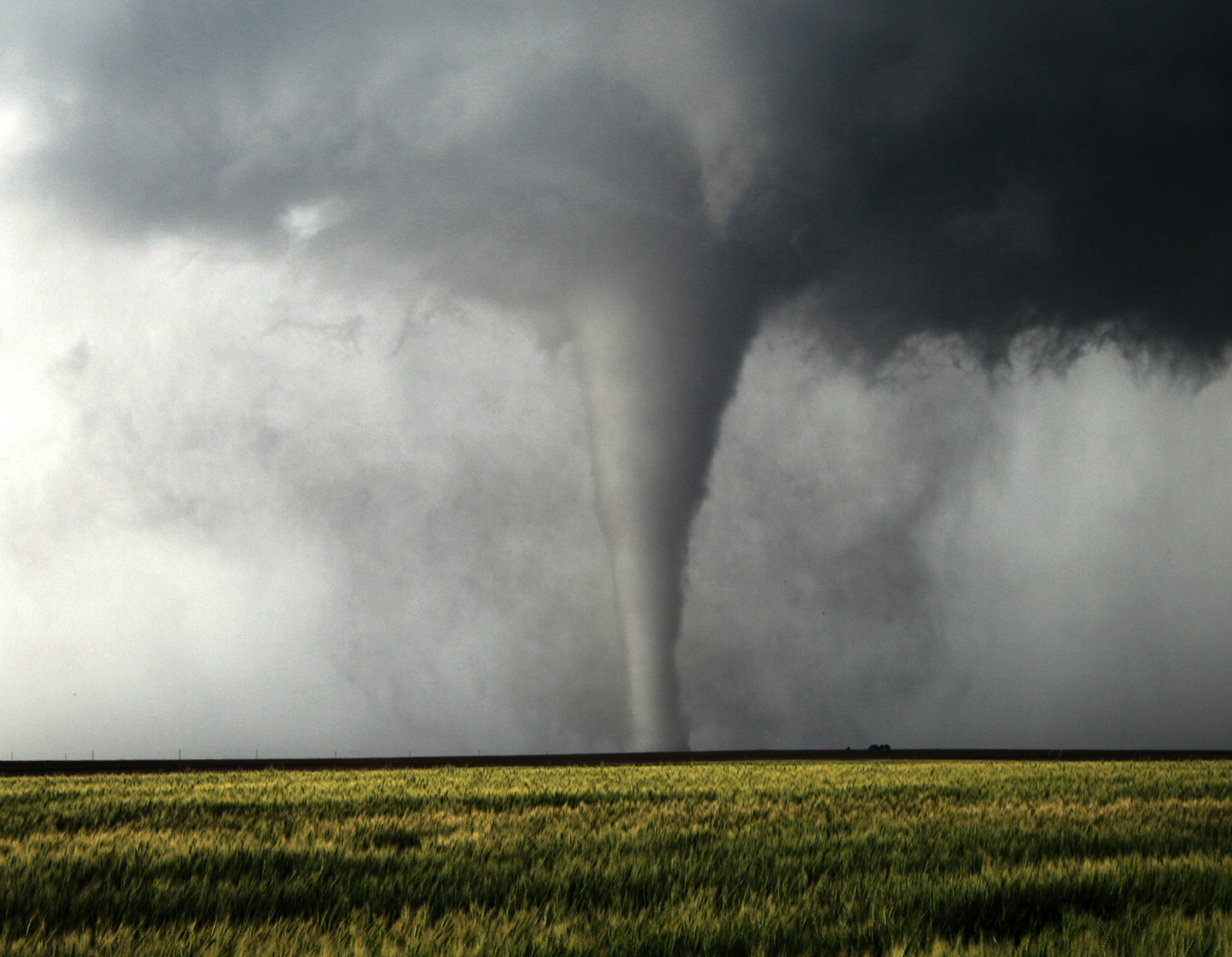 The team finally made it to their hotel in Pratt after midnight - tired but amazed by what they'd seen. View all the photos and video here.
If anyone was expecting the weather to back-off following that, they were wrong as day 8 was another chase day with a tornado risk. After following a storm from inception, it developed a huge, very long track wedge tornado (the longest lived tornado tour leader Paul Sherman had ever chased), which fortunately managed to miss several towns, in some cases by just a matter of a few hundred metres. Although luck was kind on this occasion, it was another sobering reminder of the power of these storms.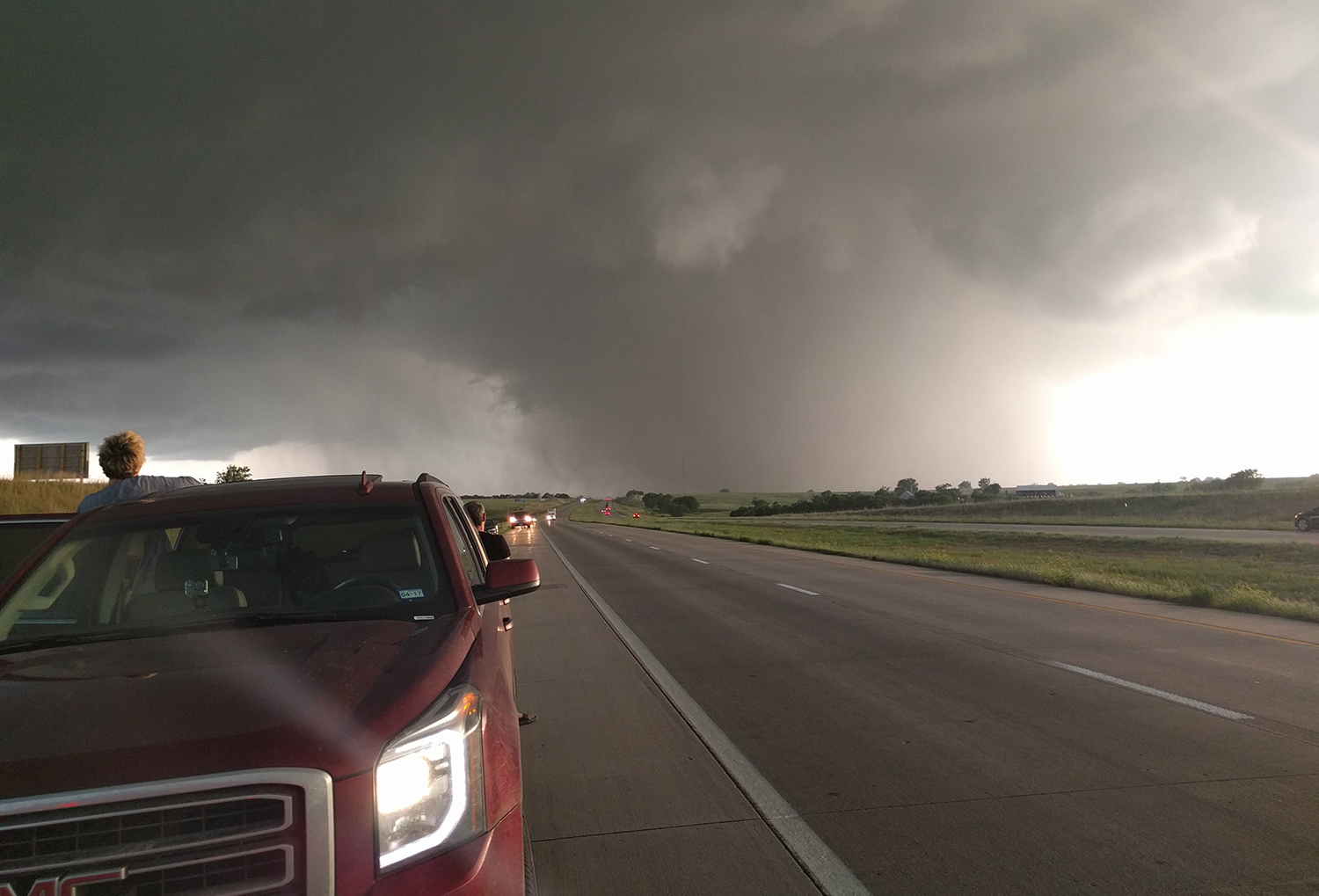 There was another risk on day 9, but a messy one and after all the drama of recent days, no-one complained too much when it turned out to be quieter.
That left the final day of the chase, with the team heading back south to stay the final night in Norman OK, and then be in range of DFW for the next day. As luck would have it that allowed them to head out on the hunt one more time, targeting the southern tail of a larger risk zone. The aim was some structure to finish things off, and it delivered both..

And that was that for tour 2 of the storm chase for 2016. Those heading home, went back have witnessed a record breaker. The previous best of 8 tornadoes in a day was smashed, as was the overall single tour tornado count.
Catch up with all of the reports from the first two tours, and the latest from tours 3 & 4 of the chase on the storm chase forum.
---
Video highlights from tour 2
Storm chase 2016 tour 2 facts:
Team:
Paul S
Ian M
Tom L
Graham M
Jason S
Nick L
Laura F
Lee F
Steve G
Robin S
Beverley S
Mike U
Tony B
Jane B
David C
Tornado count:
23
States covered:
Texas, Oklahoma, Kansas
Miles covered:
3376
Want to storm chase with us in 2017? Check our weatherholidays website for more information.