A sad aspect of the day was that 2 people did lose their lives due to the tornadoes, a humbling reminder of the power of these things..
A quieter spell in the middle of the tour
For day 4 the team took a rest day, with not clear cut risk in the vicinity, particularly bearing in mind the upcoming risks on day 5.
On the morning of day 5 it was a tough decision to head south or north from their overnight base in Oklahoma, in the end they went for a move south to aim for some storm structures with the risk of large hail and the outside shot of a tornado, and bagged a couple of nice storms, ahead of a travel day back north on day 6.
Day 7 saw the team start in Oklahoma once more, no major risks in play today but they did manage to get some on some nice storms, with some decent sized hail too. Day 8 was another quieter day, so the team headed off for some r&r at the Wakita Twister 20th Anniversary party!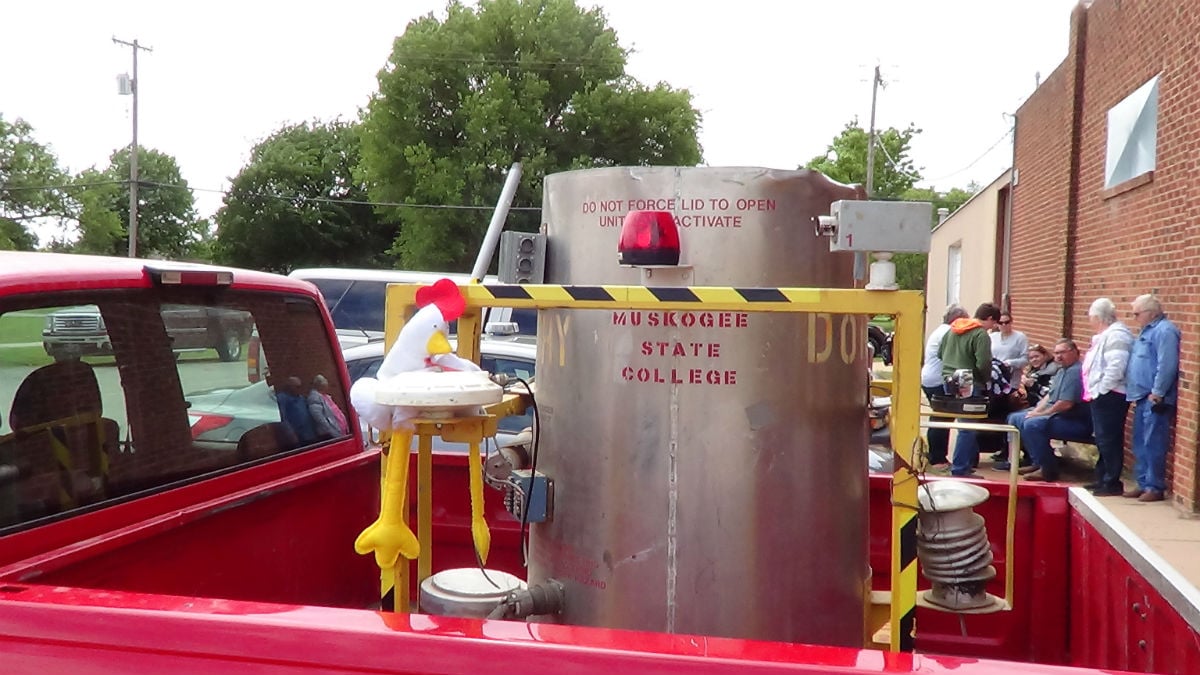 The penultimate chase day of the tour took the team south again into New Mexico, the risk was just too far away for them to reach, so they bailed out early to prepare for what was expected to be a more significant risk the next day.
More tornadoes to finish the tour
And that's how it turned out, as the final day of the tour really delivered, making sure those heading home the next day had some more amazing memories to take back with them. The team chased into the Texas and Oklahoma panhandle, and managed to bag another three tornadoes. Along with the tornadoes they got some amazing structure shots, and core punched through golf ball hail before finally heading south later in the day to be in range of DFW for changeover day to tour 2.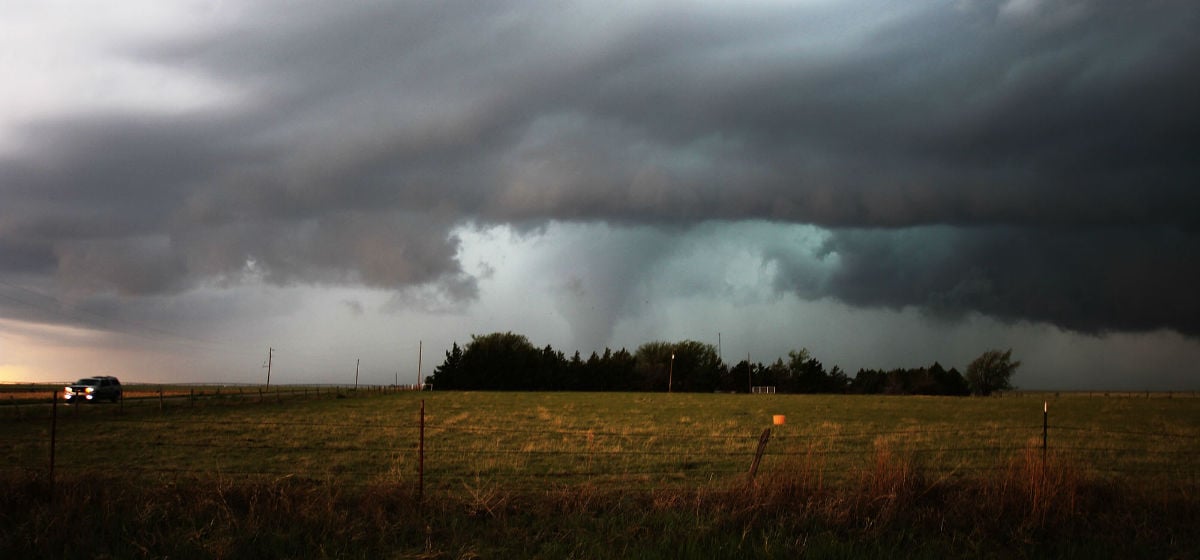 Read the full report / view more photos here.
---
Tour 2 now underway - with an active spell on the way from Saturday onwards
You can catch up with all of the reports, photos and video uploads from the team over on the storm chase forums.
Follow the action live, and watch video highlights here.
---
Video highlights from tour 1
Storm chase 2016 tour 1 facts:
Team:
Paul S
Dave V
Tom L
Richard M
Steve G
Olly E
Tornado count:
10
States covered:
Colorado, New Mexico, Kansas, Oklahoma and Texas
Miles covered:
4736
Want to storm chase with us in 2017? Check our weatherholidays website for more information.