At the end of last week Storm Alex, named by Meteo France hit Brittany on Thursday night with a gust of 115mph, suggesting a Sting Jet formed from the rapidly deepening low. There was wild weather for NW France, SW England and stormy conditions for the Channel Islands. The main low, Alex swirled around but ended up further south towards the French Alps and northern Italy at the weekend bringing serious flooding and damage.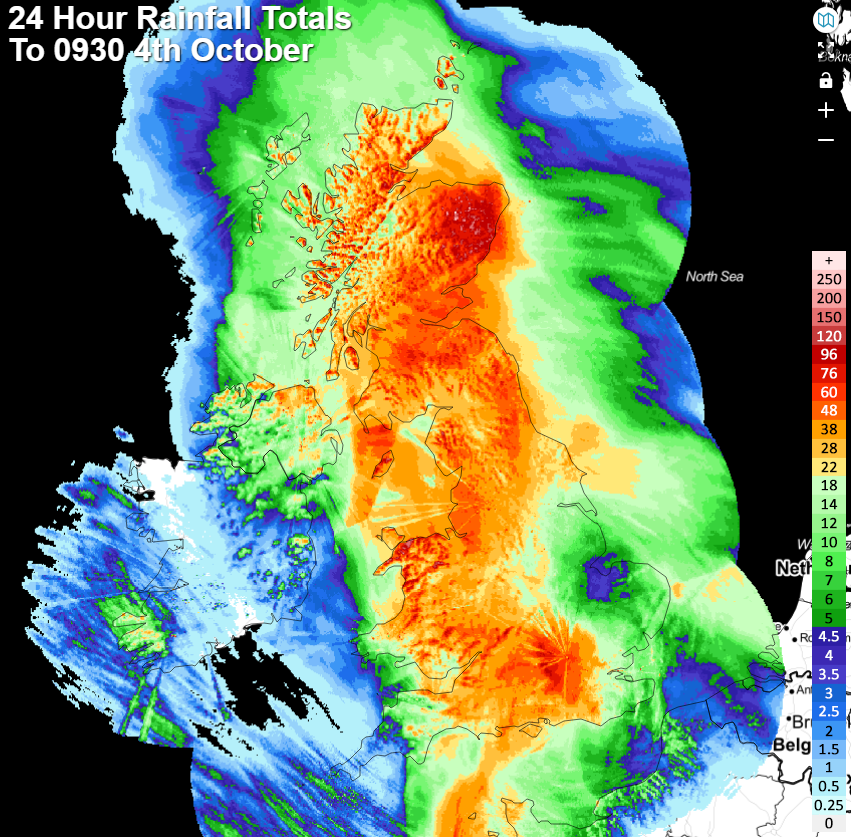 Other lows developed around the system and one gave a very wet weekend to the UK, large amounts of rainfall and that same low keeps the start of this week unsettled and showery.
It will move away by Wednesday, away to the NE as we then watch developments on a frontal boundary just to the south of the UK, feeding into mainland Europe. The computer models had hinted at a low bringing more heavy rain right across southern Britain for Thursday but now seem to favour flatter waves maybe skirting far south. The Channel Islands have already had plenty of wild weather this week with a Red wind warning of Storm force 10 as Alex moved in and ongoing orange warnings.
In France, there was a deluge of rain, over 500mm falling in 12 hours with the floods sweeping away houses, roads and bridges. 8 people have lost their lives with others still missing. In the mountainous villages, help has had to be helicoptered in as the clear up and recovery begin. The damage extended into the Italian Alps with Officials in the Piedmont region reporting 630mm (24.8 inches) of rain in just 24 hours. Electricity was cut off, river levels rose dramatically and people's houses were just swept away as landslides and torrents swept down the valleys. This devastation on top of the COVID pandemic will seem disastrous to people and businesses in the affected regions.
As the new season of European storm names started and lists were announced the initial jostling for who gets to name a low seemed wholly justified that the SW group of Meteo France, IPMA (Portugal) AEMET (Spain) and RMI (Belgium) started things off.