The large swells from Teddy are expected to reach the Lesser Antilles and the north-eastern coast of South America on Wednesday.
There is also Tropical Storm Vicky, but this cyclone is not doing much and is forecast to weaken out at sea.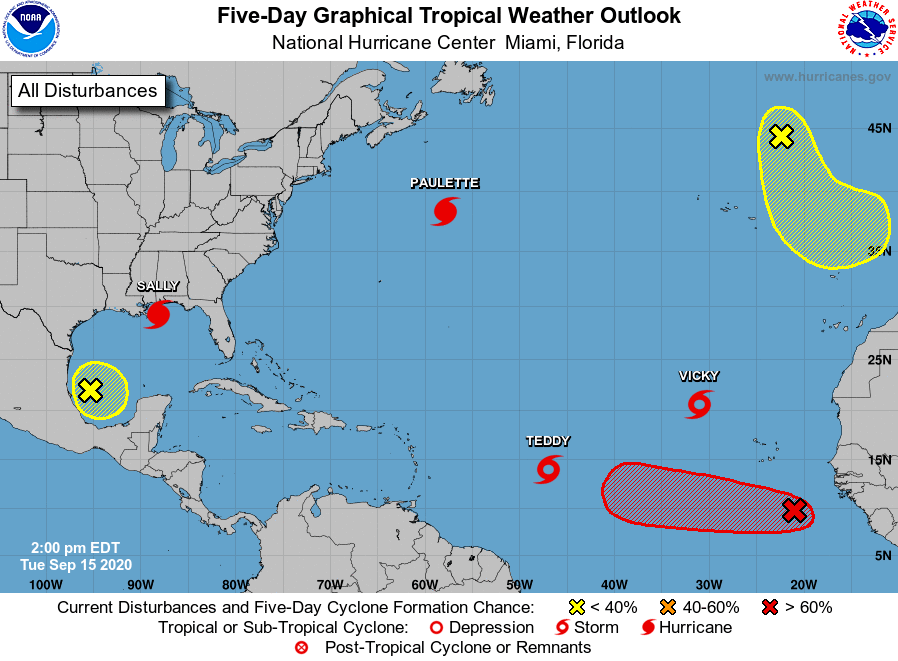 So next would be Wilfred. The yellow and orange crosses show areas of interest for development, the red one just off western Africa seeing over 60% chance of a cyclone forming in next 48 hours. The yellow cross (20%) in the far NE is quite an oddity. It is a non-tropical low which has been affecting the UK weather bringing more cloud and showery rain to western parts. This is continuing to move southwards and might "gain some sub-tropical or tropical characteristics". Hurricanes can form in this area, one example being Pablo, which made a brief appearance in 2019. This has a low probability of happening.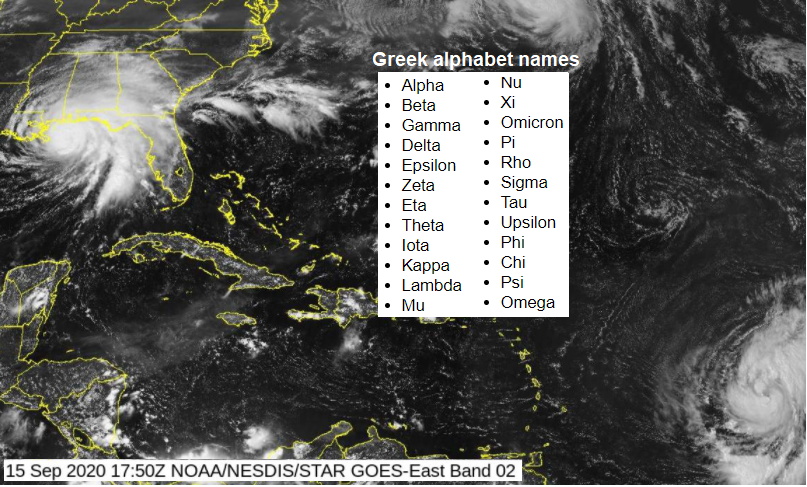 However, it seems very likely that Wilfred will appear somewhere, most probably south of the Cape Verdes and then another named storm or two. Once the name list is finished (some letters aren't used such as Q and Z) the Greek alphabet letters come into play. This happened before in 2005, a very active season which produced the most hurricanes recorded, 15 in total. This season, although romping through the names after an early start in May, only six have reached hurricane status. Hanna, Isaias, (major hurricane) Laura, Marco and now Paulette and Sally. Plenty of time is left.
A complete guide to Atlantic hurricanes
Netweather online forum hurricane thread