After a morning briefing with the guests, the convoy of cars follows the weather under Paul's direction. There might be travelling through a whole state one day to be in position for a higher risk of severe weather later or chasing something more local earlier in the day.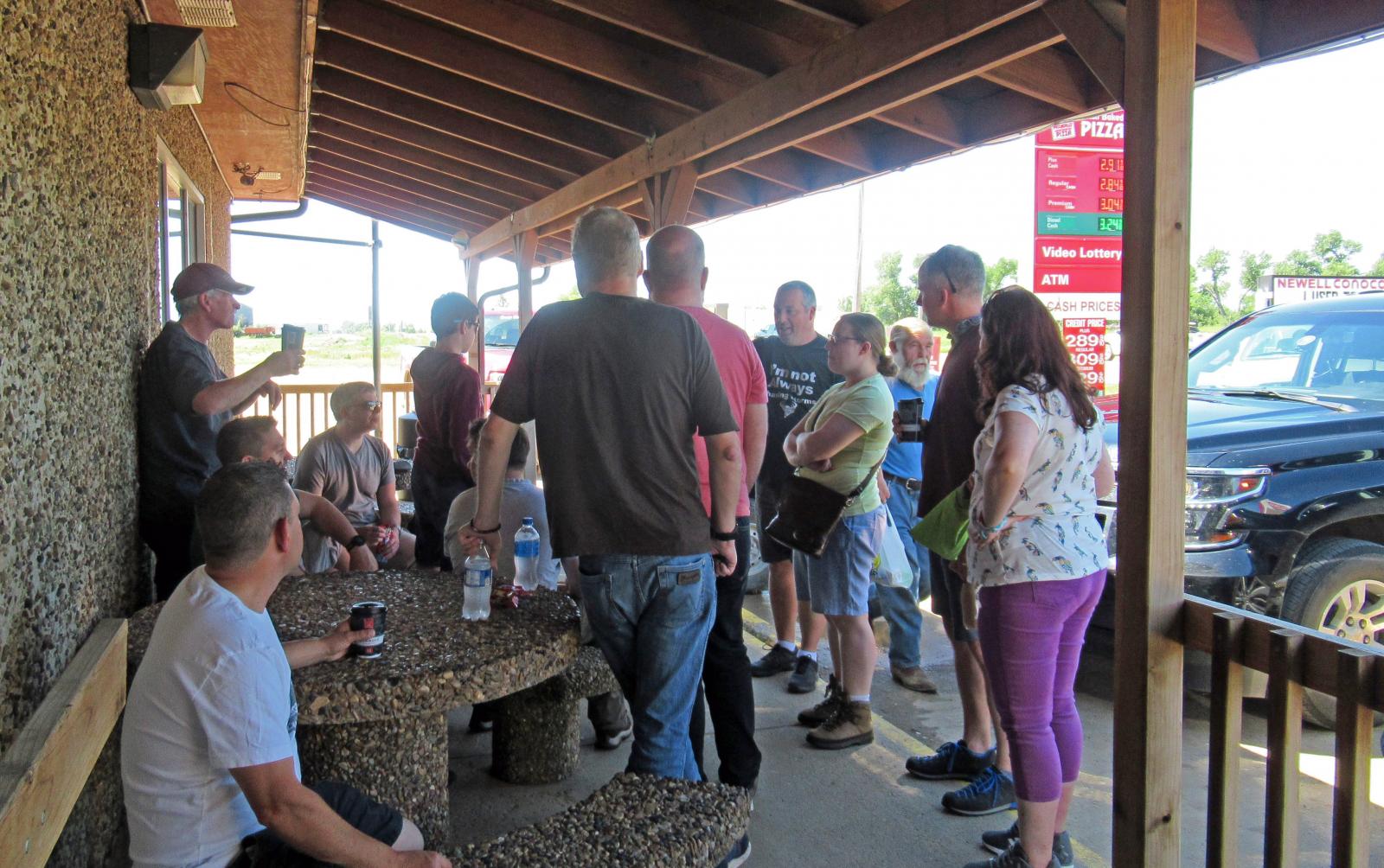 Morning briefing
We didn't see any tornadoes in the end, but Tour two saw 13! We did see some amazing supercells and lightning and I really enjoyed seeing the Plains; 'Cowboy and Indian' country driving past place names like Sundance, Spearfish and the Badlands. Also, the vast skies and roads and the indulgence of nearly two weeks looking at the weather.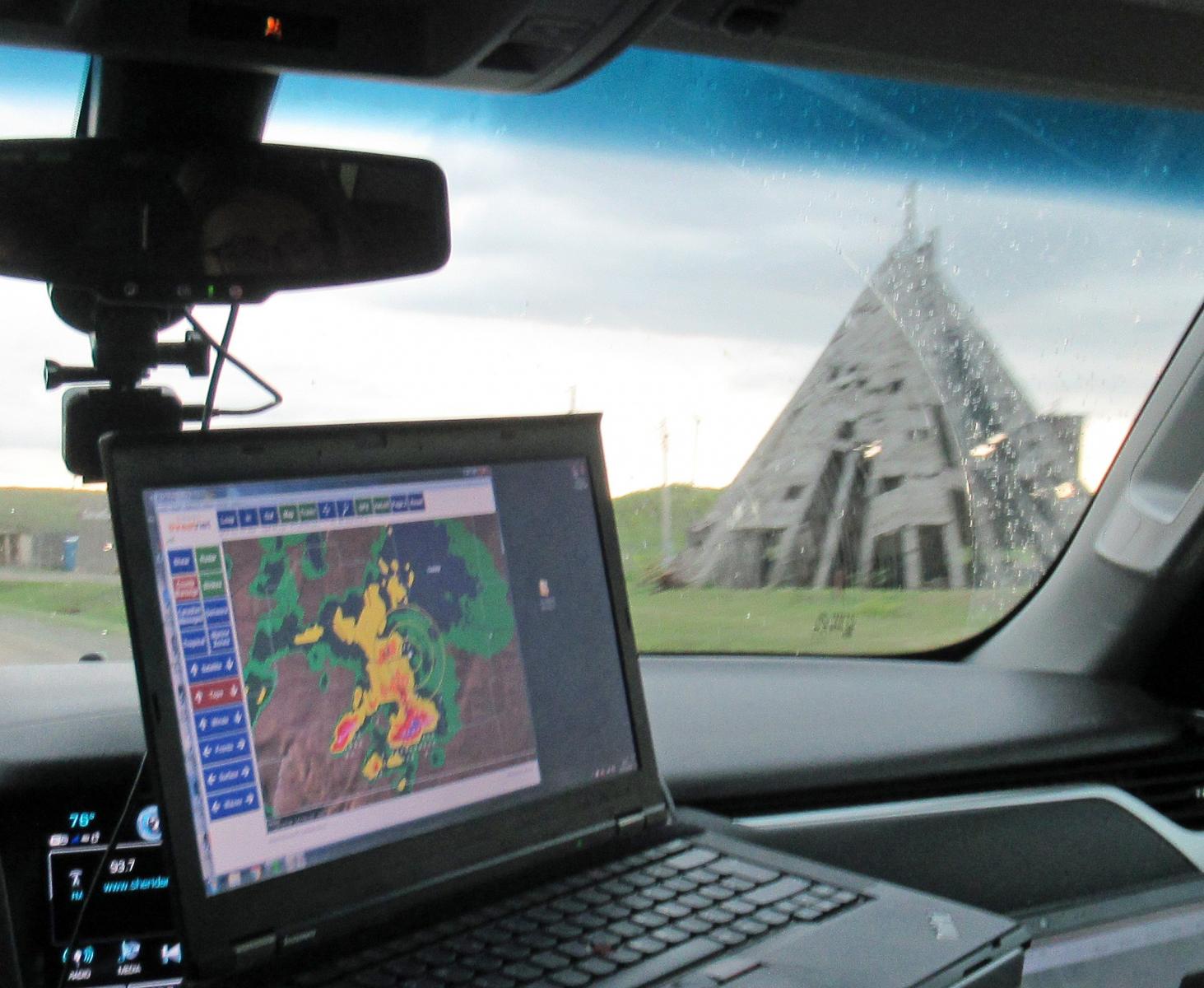 After breakfast at the hotel, we'd head out usually around 10am but that could vary from 7 to 11am. Then for the gas station fill up and washing of screens with snacks and beverages to be bought for the road. As a Girlguiding leader, I also was after patch badges of the various states (it's a camp blanket thing) searching through the very varied souvenirs on offer road-side. A touristy tatt shop in Calgary provided the missing few during my final weekend but the gas station staff are often full of weather tales and seemed pleased that we had come so far to admire their weather.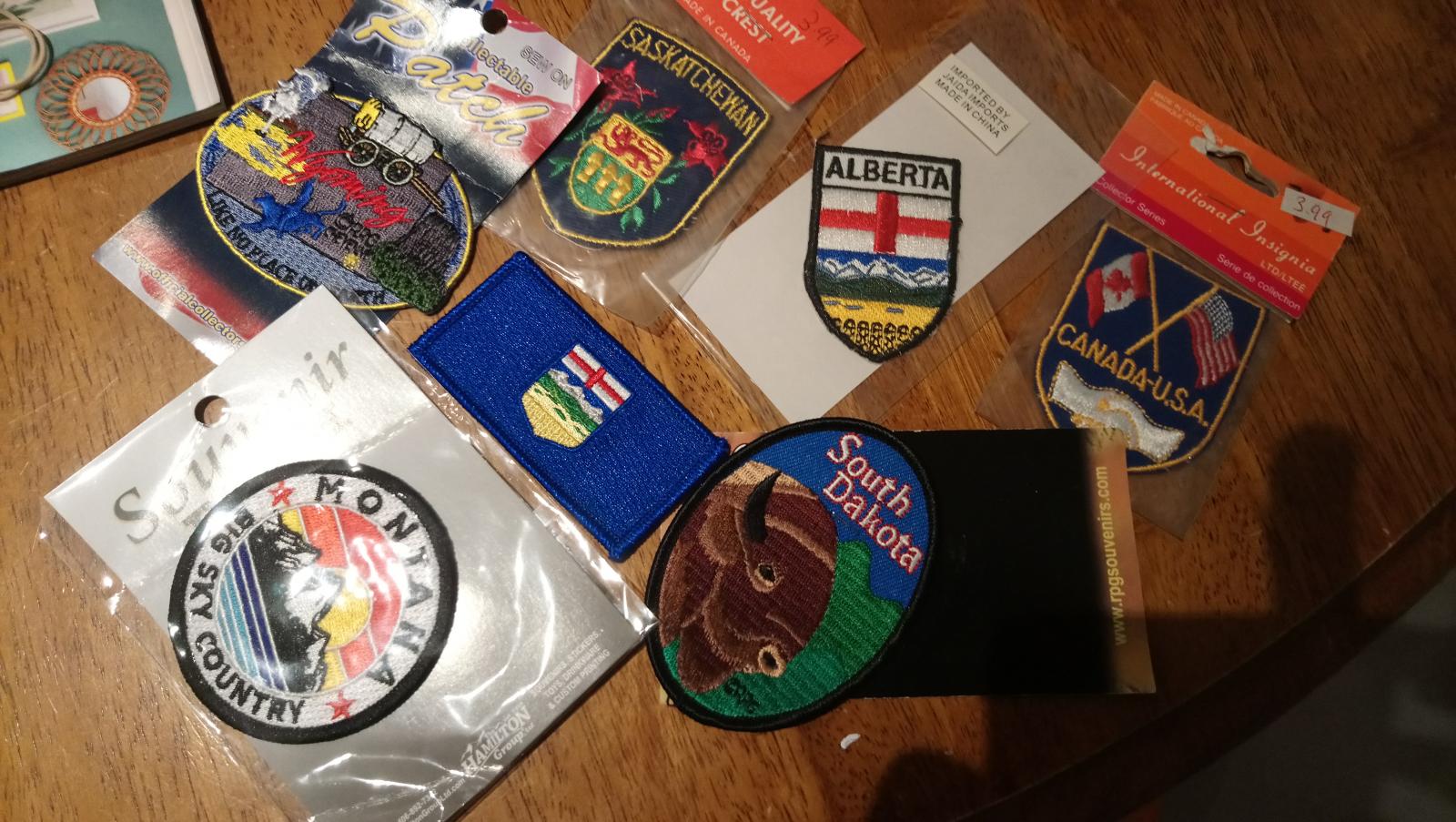 Travelling these large distances in North America is not the same as driving here. The cars are huge, the roads long and straight. The car is king. Outside of the cities, pedestrians and pavements don't exist. The police will question you if you walk about, then hear your accent and understand why you are being weird. Our convoy did get followed by the police a few times. We must have looked a bit strange, three big black cars pulling down lanes, by remote fields. One time we passed a rural sheriff having his tea break in his front yard, he then followed car two for 20 minutes.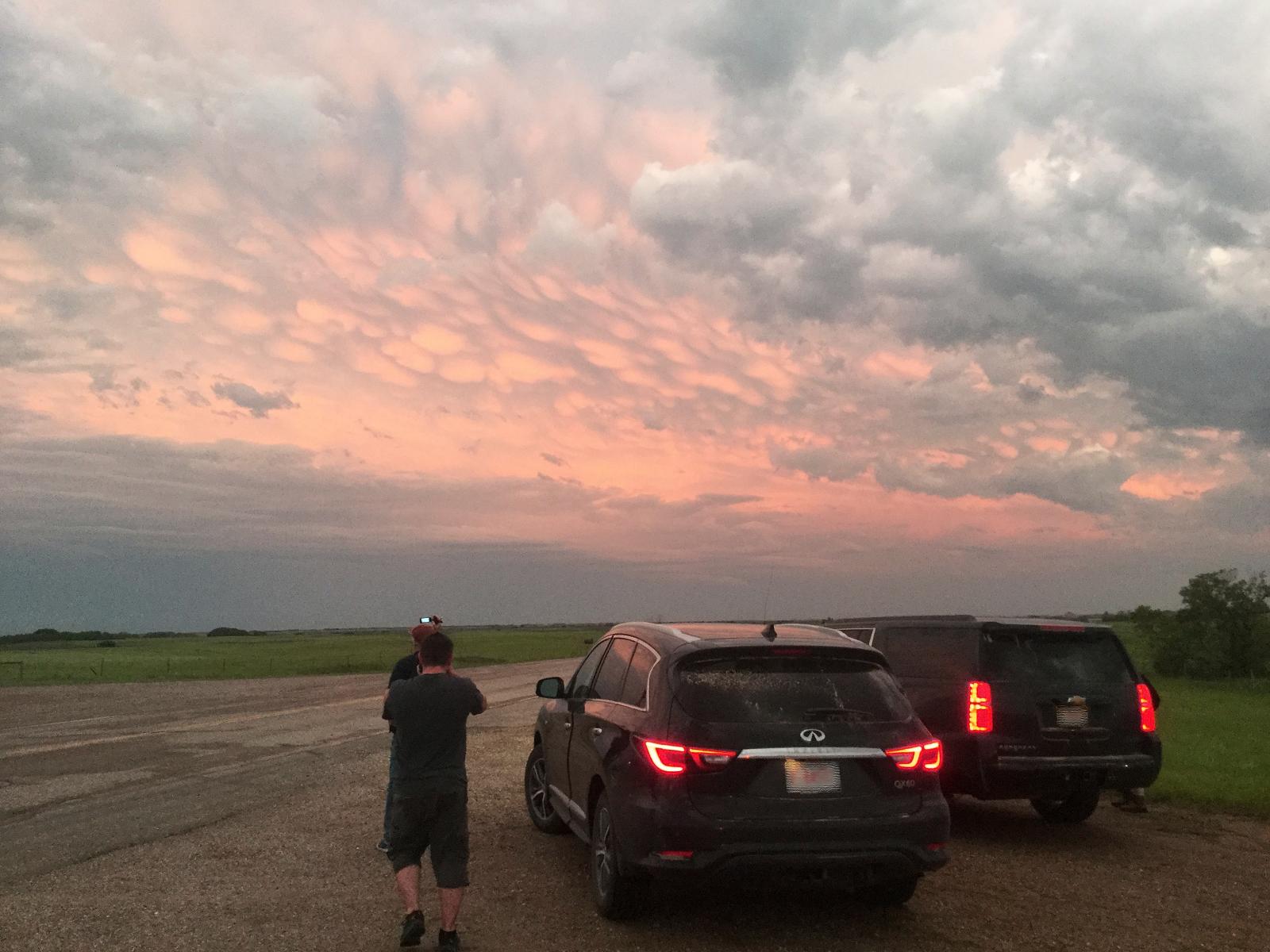 Mammatus sunset
There was music with playlists for chasing and driving. Just awaiting the interruptions from tornado warnings on the radio. Chicken George had come along with one of the drivers, Tom. He only has one eye after surviving a tornado, does that make him a lucky mascot?
The lead car has computer screens and data in it with Paul but some people had the Radarscope app on their phones. Everyone would swap about into different cars with an opportunity to see the weather information as you chased but there were communications between the cars sharing weather updates and bulletins as well as directions and banter, even singing.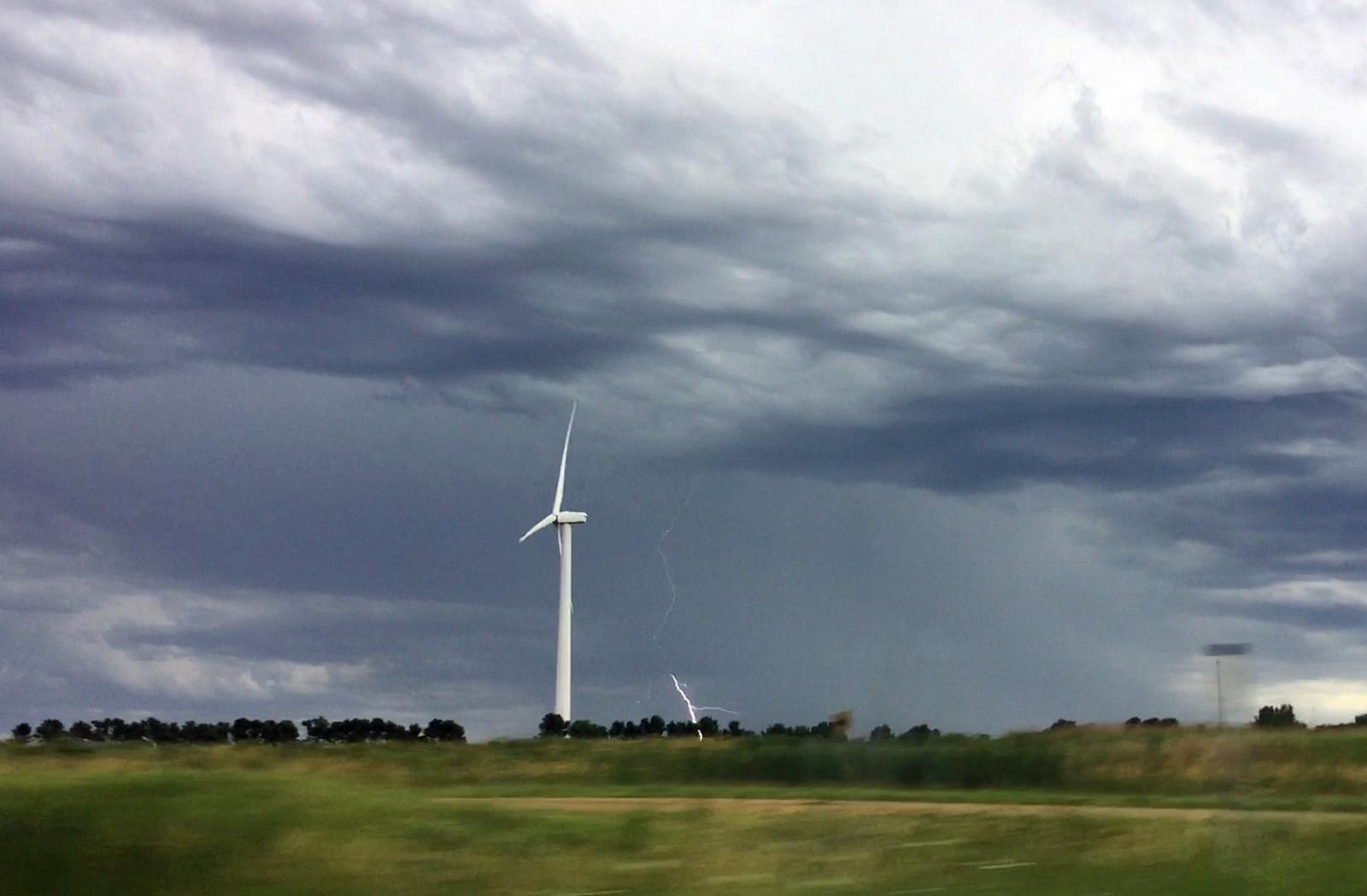 Some people read or listen to music/audio books, played games on their phone, there was chat, discussions or sleeping whilst travelling. You see red barns, oil nodding donkeys, beehives, water towers and trains that go on and on. All underneath big skies.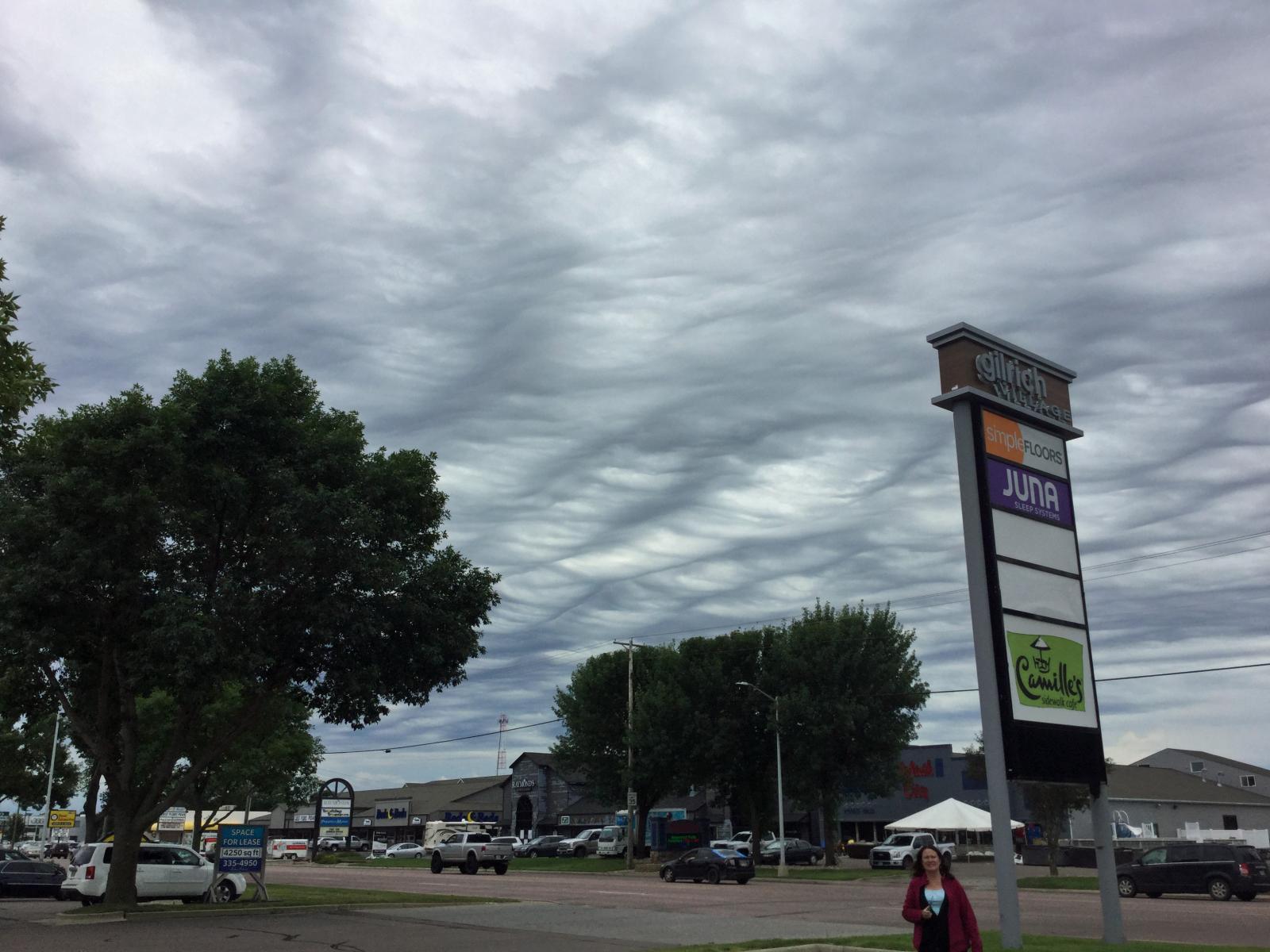 Asperitas cloud
We saw a coyote, birds of prey resting on high poles, a plague of frogs trying to cross the highway at night. No bears but we were warned about spiders and snakes in the fields. When there is some weather to see or watch develop, everyone piles out of the car, sets up their cameras (if they have a tripod) and watches. It is advisable to put on bug spray at this point rather than wait for the mossies to find you.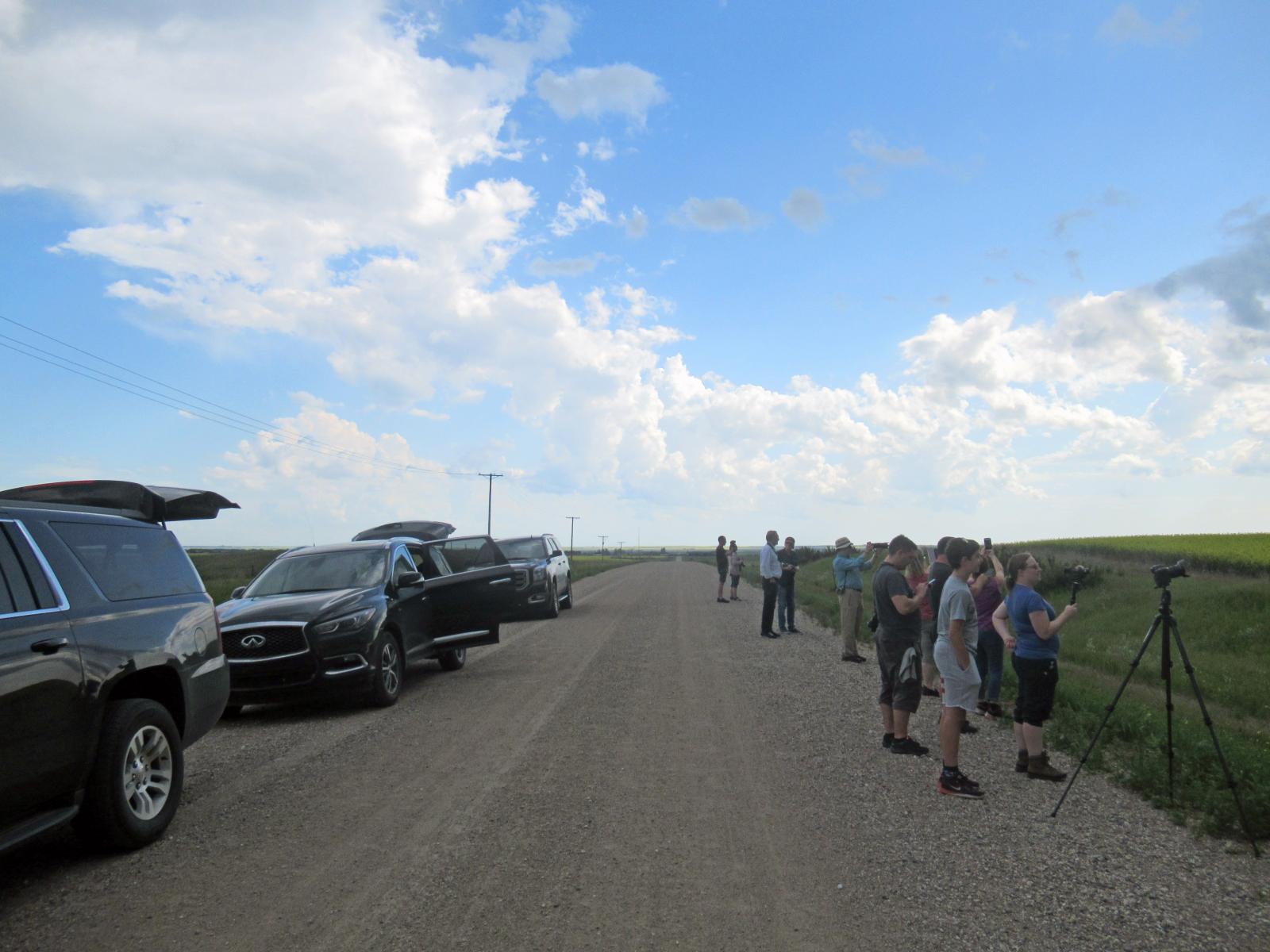 Our tour wasn't frantic, it would be a different story in May/early June. The roads weren't busy, we only saw a few other chasers and they were probably locals. I was happy with that as it was enough to go away chasing "dangerous tornadoes". All of the chaser convergence and mad driving in the height of the season was something I didn't really want to encounter first time. Tornadoes are very dangerous but experienced groups are respectful of that and should keep a fair distance. However, things can change quickly, catching out even seasoned chasers and some people's driving, in the busy areas on higher risk days further south, is causing concerns.
So, you wait and watch as the supercells form. Will a tornado drop? What intensity will it be on the F1-F5 scale? Other guests point out the structure and tell you the names of the various parts as everyone is into this, the cloud spotting. I learnt so much. I won't look at a thunderstorm the same again.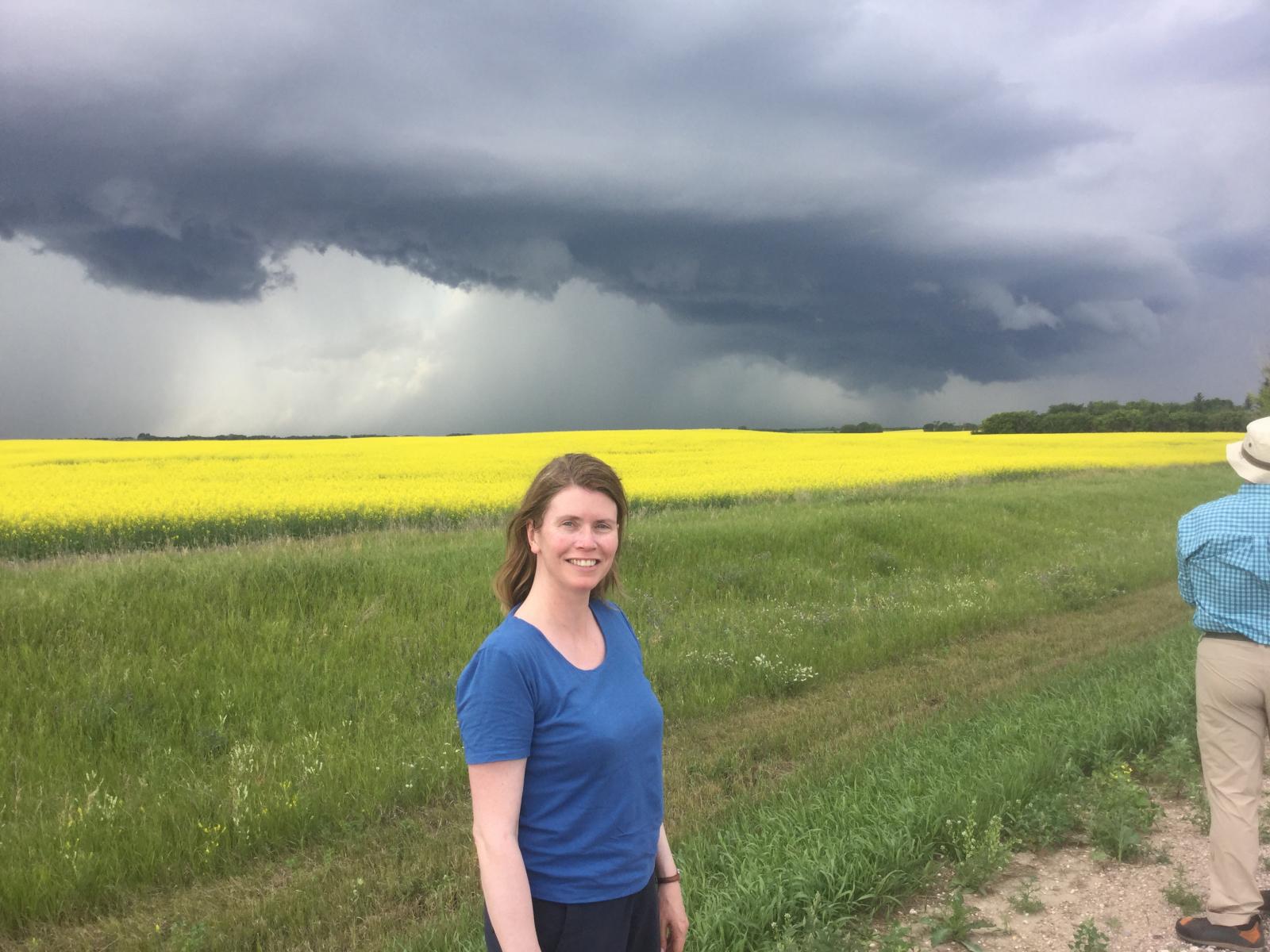 Canola fields with ominous clouds
I didn't get to experience a tornado, but on the last day, it was close. I could feel the excitement and the difference in the atmosphere. A tension, the swirling up above, dark clouds and breeze. It just didn't come off this time.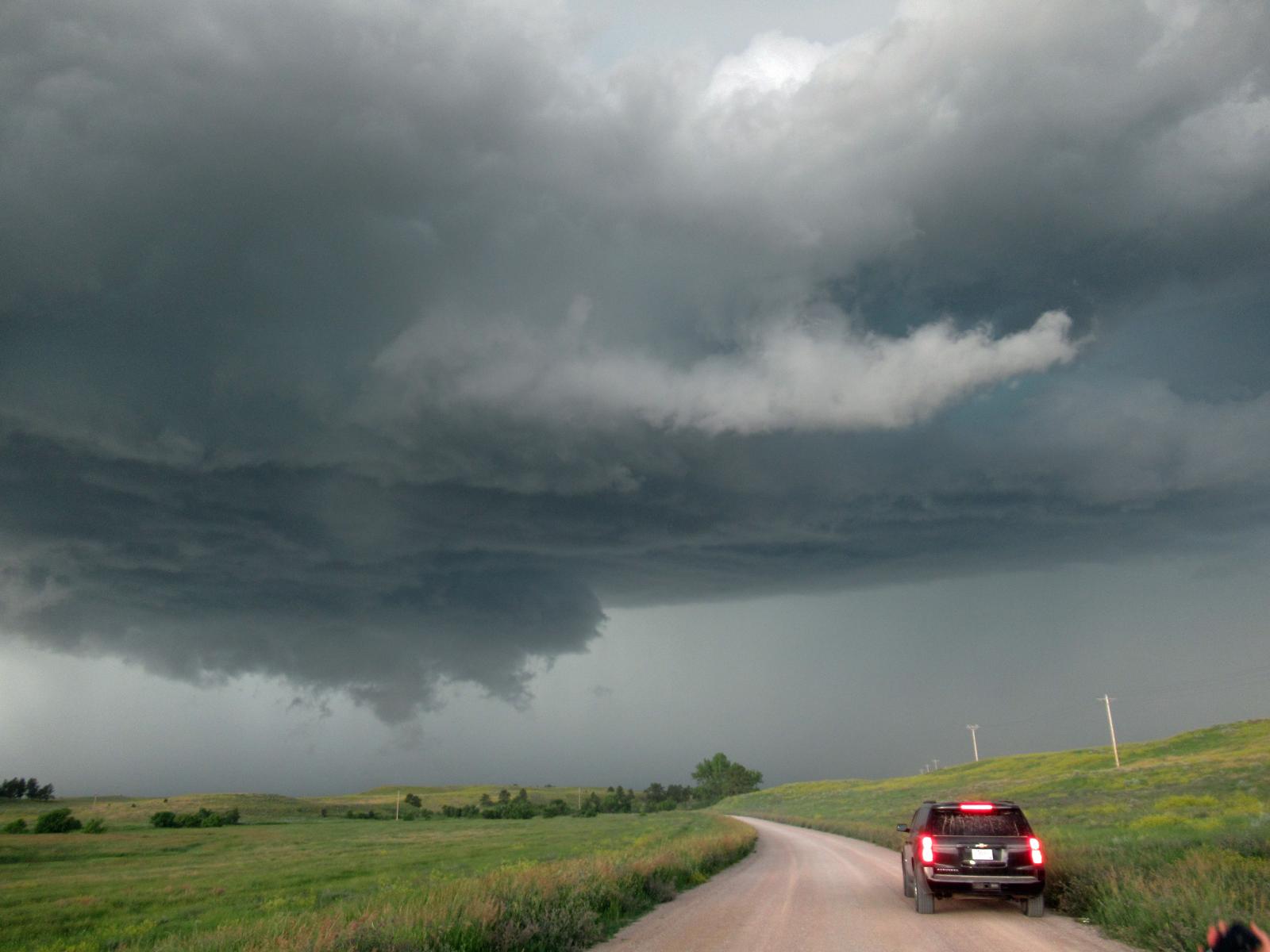 On day two we were four miles away from a stunning tornado, but the Rapid City radar was out that day, hit by lightning the day before. So that was unfortunate, to be blinded. We did get caught in a hail core which was an experience. As it cleared there was an incredible hail fog and such a fresh smell, of hail bashed vegetation. If traffic pollution makes your throat and lungs contract and hurt, then this was the opposite, like balm to the airways.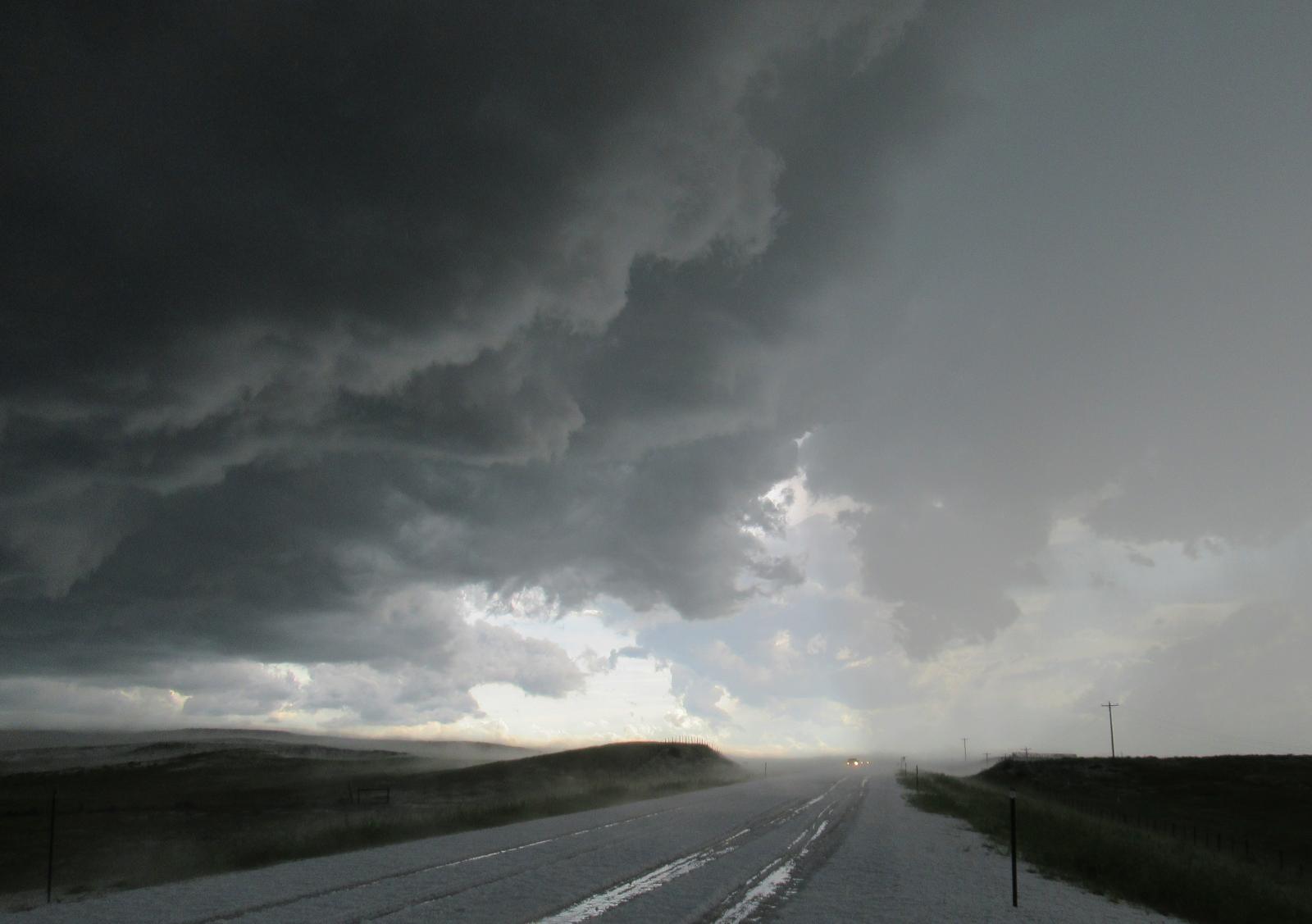 Hail fog
Our cars had Canadian plates and the windscreen wipers had unbolted themselves in the hail, so we were parked at the side of the road. A truck passed and asked if we were okay, then another shouted "Welcome to Wyoming!". The cars were completely pocked after this 'hail core punch'.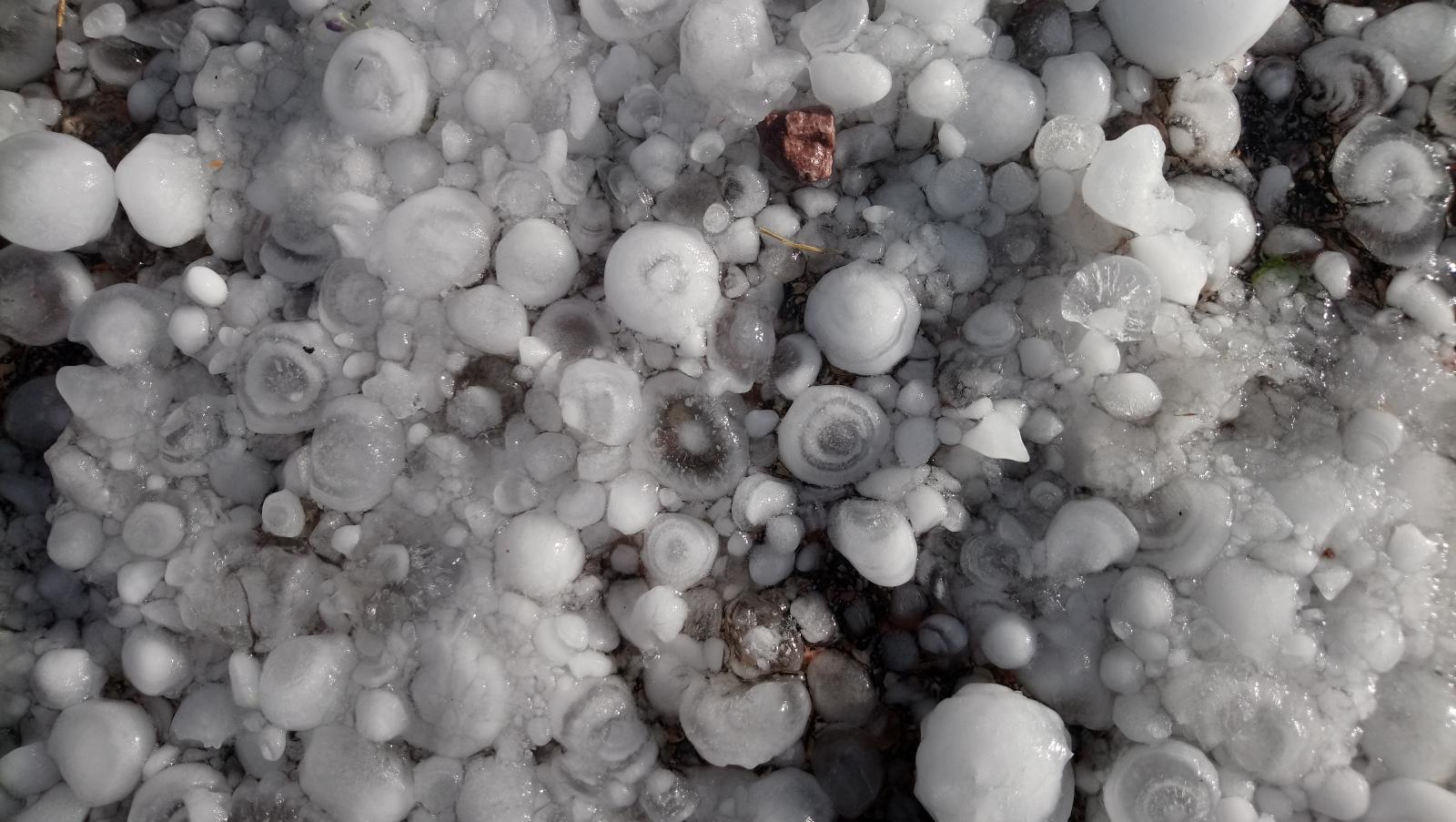 We visited Mount Rushmore on a quiet day, passed through Sturgis, home of Harley Davison, a few weeks before thousands of bikers descend on the town for the Motorcycle Rally. We watched a supercell form over Devils' Tower WY. We moved east through South Dakota into Minnesota and that's when I experienced the warmth and humidity. What a change, it had been relatively fresh further west. This was like soup and there was a higher risk of severe weather.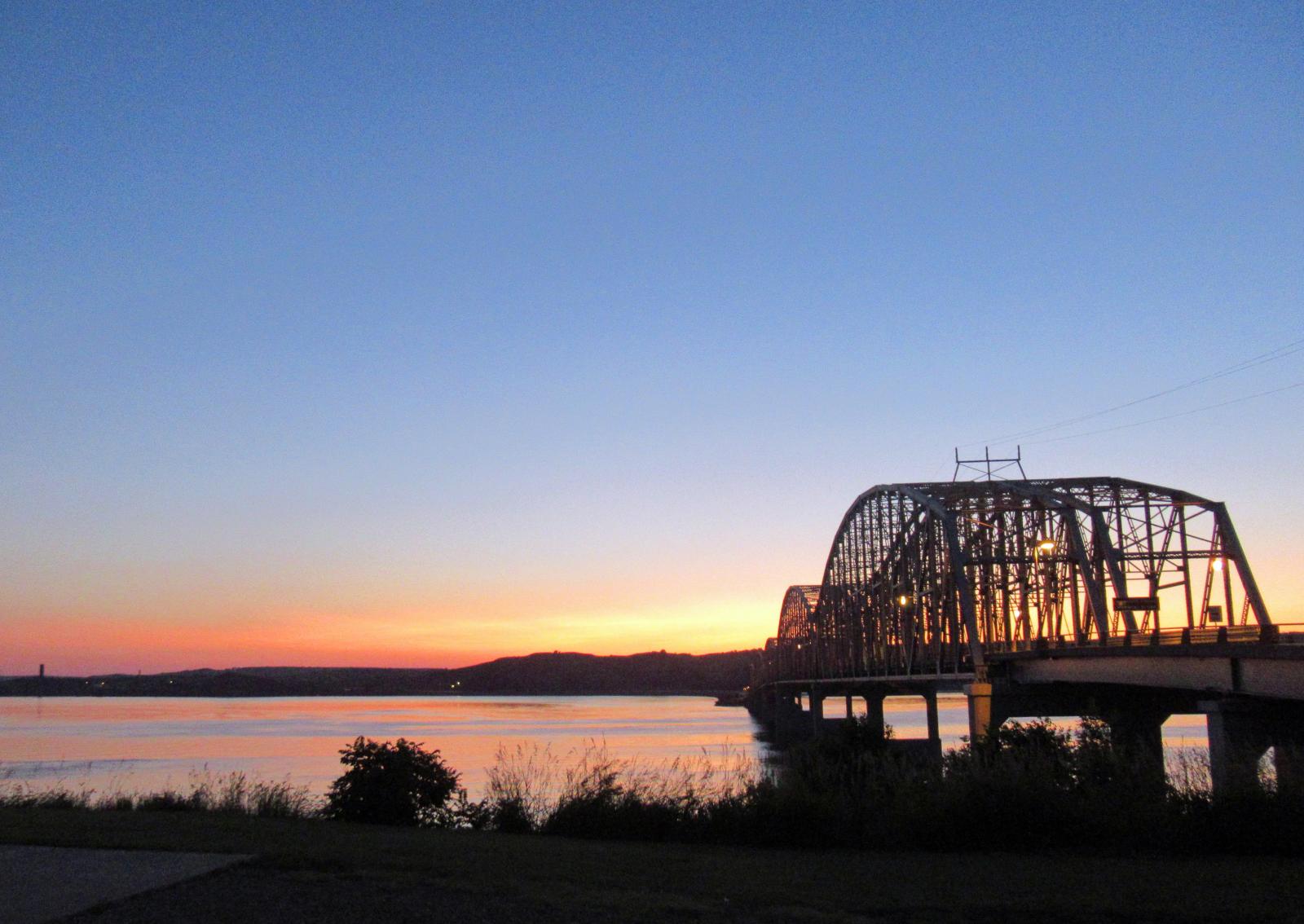 Missouri River
We might pick up a quick lunch from Subway if on the move or at a restaurant if more time available that day. Dinner varied too, it could be late at Appleby's, or a takeway pizza, or a more leisurely stop at a restaurant. I did have steak, once. It is said you should have steak when you see a tornado, but I thought I'd better get one in mid-week, just in case. Adding up the Trans-Atlantic flight, steak and the car travel, this is not an eco-trip.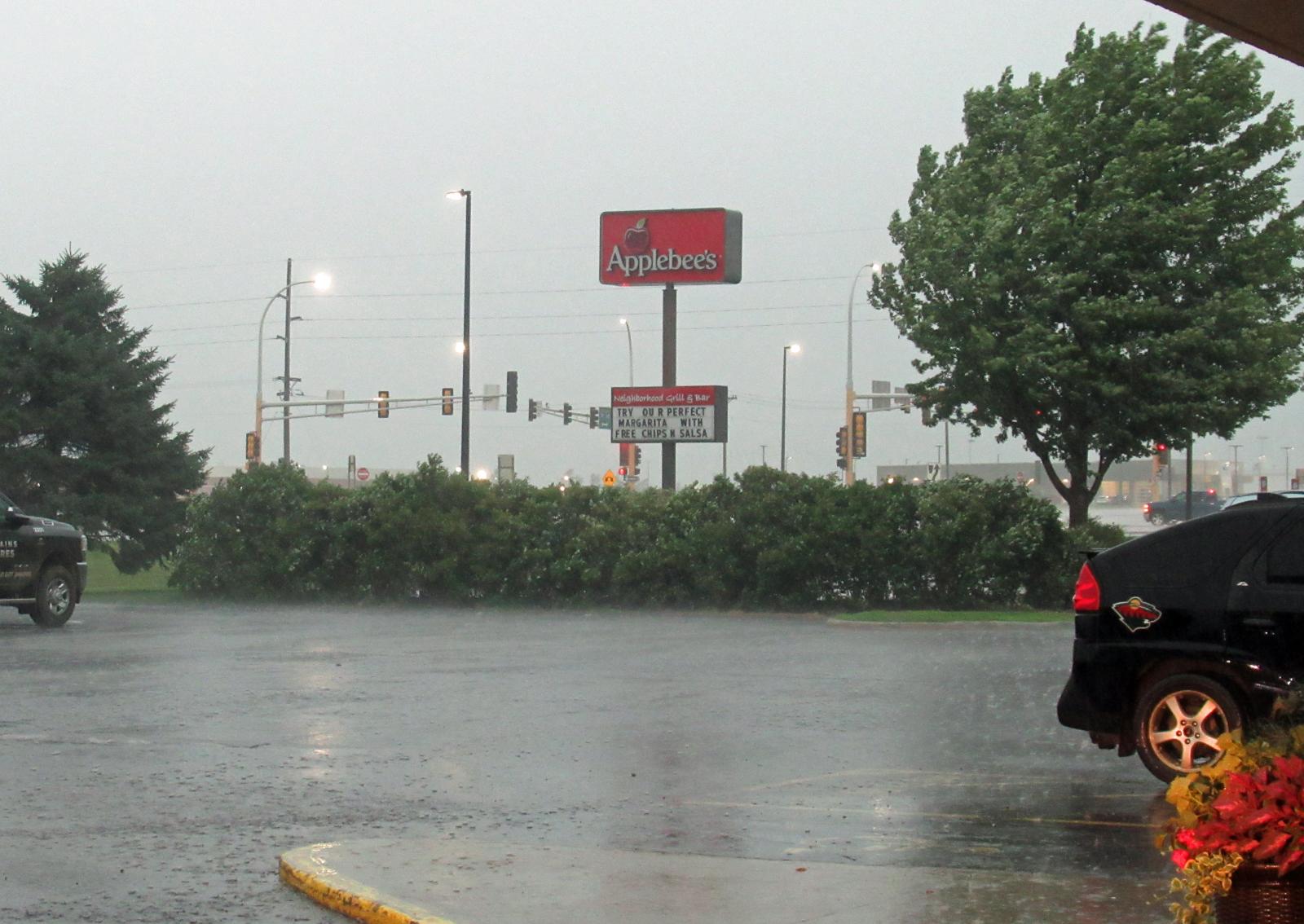 Acknowledging the above, the lack of recycling in the US yet an abundance of single-use polystyrene cups and plates in motels for breakfast was heart-breaking. Plastic cutlery, one use cup for the waffle mixture, polystyrene- not just plastic, polystyrene, it was such a different ethos. If you are travelling in the US, take a reusable cup at least.
Driver Graham's photo of a roll cloud in Marshall
You are staying at a different place each night, unpacking and packing then away again. Yet for a solo traveller, it is a great holiday and I loved the lack of responsibility on a tour, not having to make decisions of where to go, when or where to eat. That was a rest for me. The jetlag was more of an issue afterwards.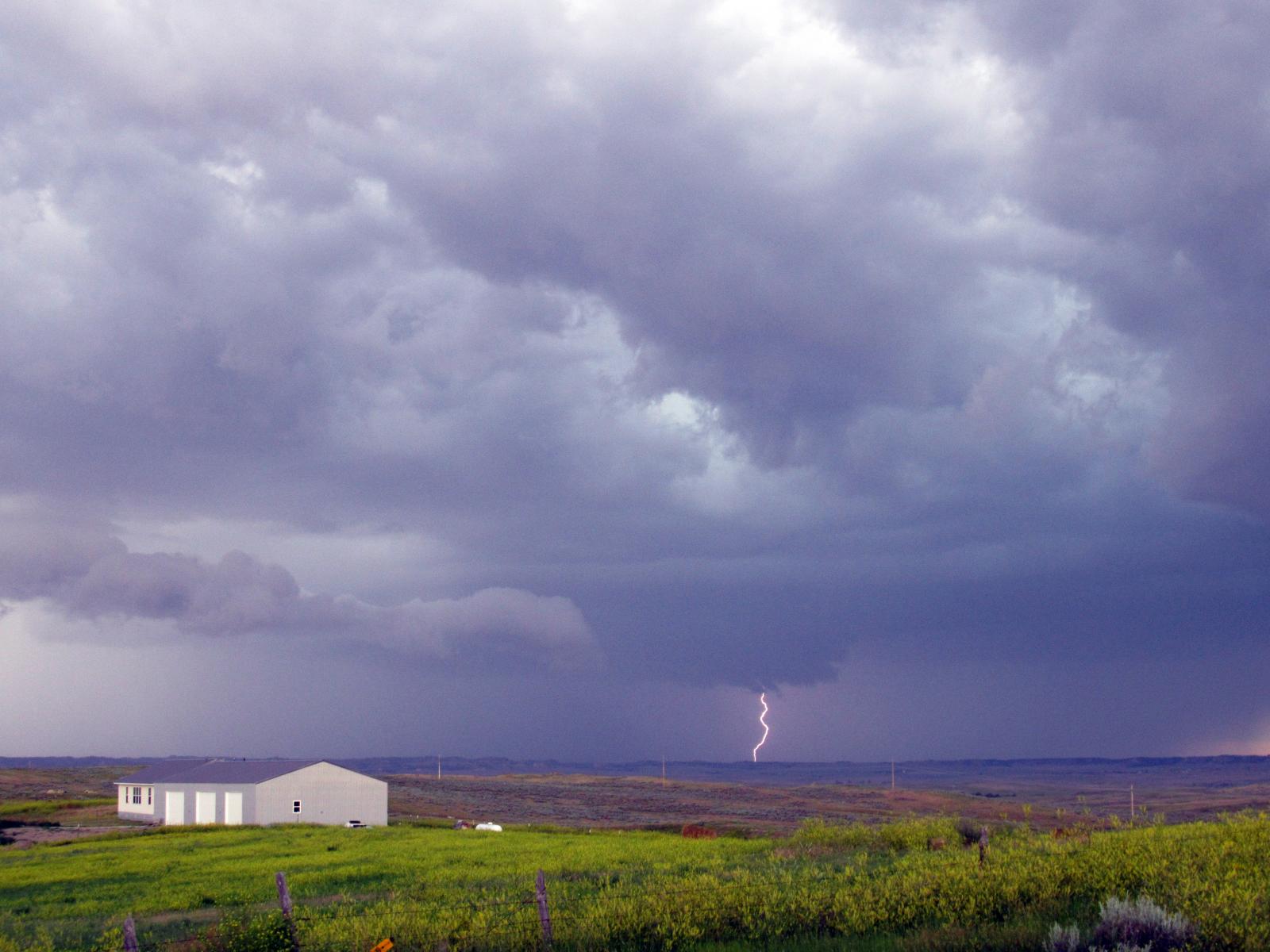 Thanks to Paul Botten for his enthusiasm, knowledge, fun and energy. I have now watched Twister, twice, so I understand more of the one-liners that I heard. Storm Chasing is an intense, niche experience, seemingly in another awesome world. The weather is fickle and frustrating but then suddenly rewarding and astounding. If you can head out with a relaxed attitude, some hope but not demands, understanding that there is travel and time needed to get to the right place but that you will see some amazing clouds, severe weather and maybe a tornado, then storm chasing could be for you.
What to pack for Storm Chasing?
Netweather Forum - Storm Chasing part of the online community
All you need to know about Storm Chasing in Tornado Alley- a blog by Nick Finnis