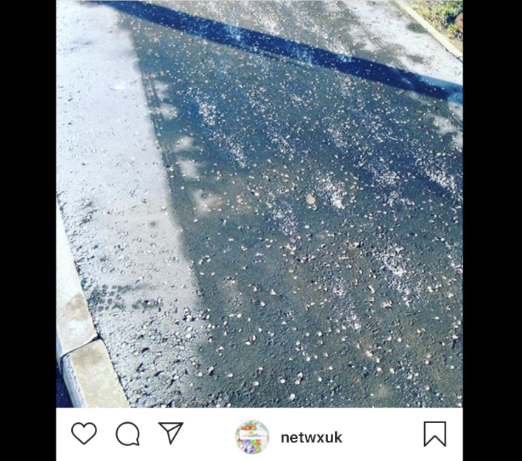 Why is my road not gritted?
If there was a never-ending pot of money, then all roads and pavements could get salted, just in case, although the gritting guys do need some sleep. However, there is not, so a balance is needed; of safety, cost, meeting the policy aims and keeping everyone moving.
Each local authority will have a policy explaining their winter maintenance provision in relation to snow and ice. These vary greatly, not just north to south. There are the trunk roads, like the A1 and M25 but locally there are priority routes or a defined network which will be dealt with first and then others such as residential streets and lanes.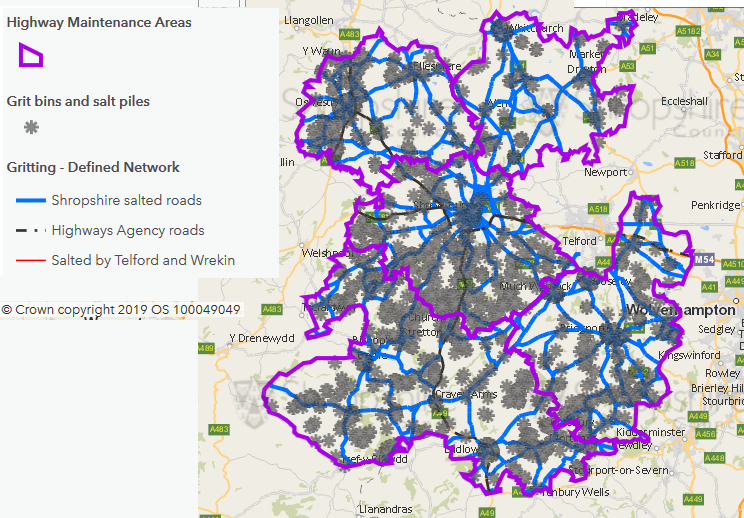 Bus lanes, routes to hospitals, major shopping centres and schools are deemed a priority. They are pre-treated before the temperatures dip too far, say late afternoon or early evening and can be treated again early morning before the main flow of traffic starts up again, along with the footway patrols for the pavements. There might not be Precautionary salting or Pre-gritting for residential areas but patrols head out early for the main morning commute when the ice may have formed, post-salting. If you don't get any at all, or there is a just sad looking grit bin in your street, that's just how the local policy applies.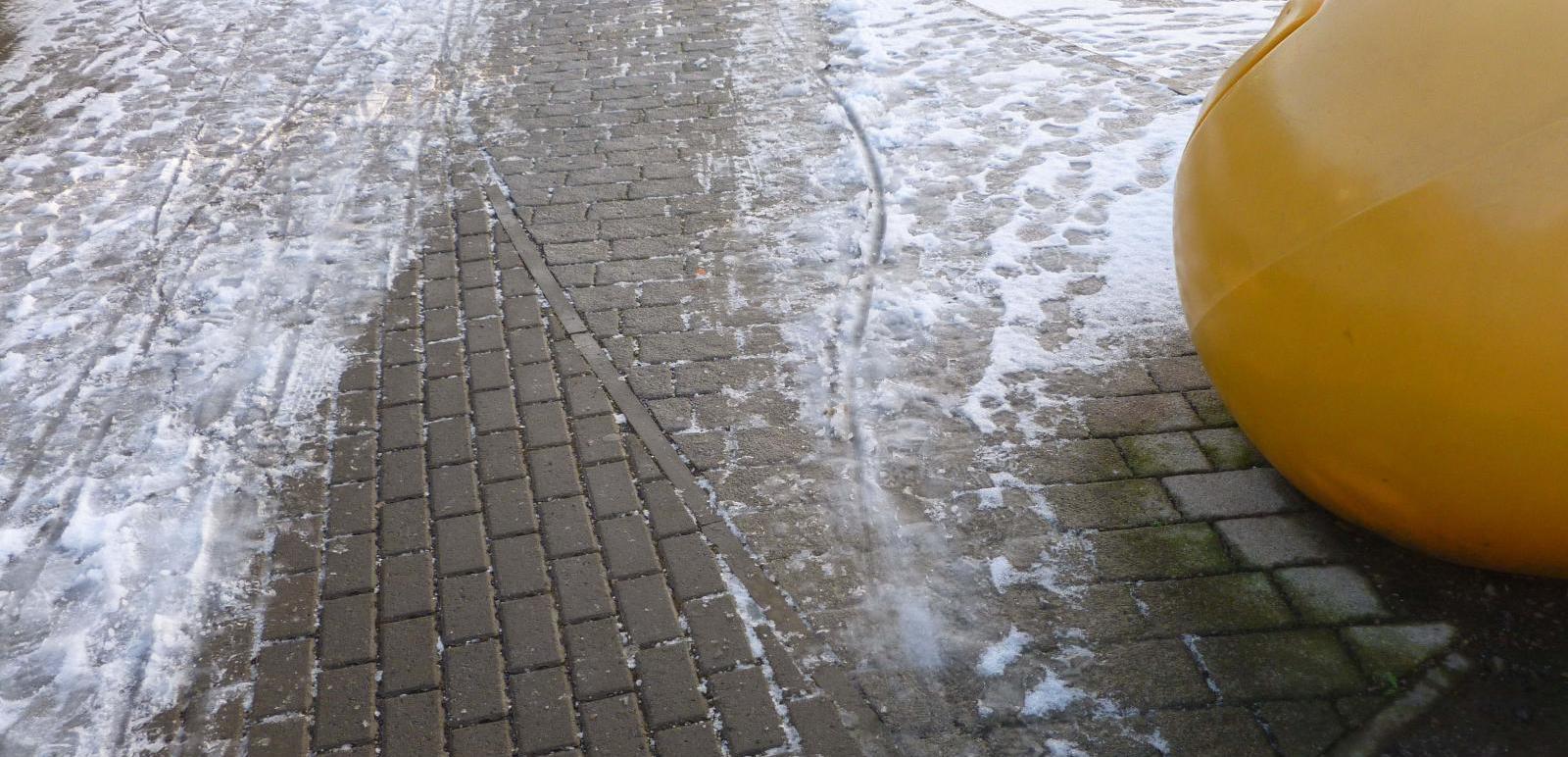 Salt can build up if it has been dry for a few days, and local knowledge of drainage and seepage is invaluable to decide if routes are okay with what has already been put out.
When do you decide to grit?
Seasonally: ELC operates from 1st November to 1st week of April. This has drifted from traditionally being the last week of October to the last week in March. A noticeable change in recent times. A sign of changing climate? Each local authority will issue their dates in their winter maintenance policy.
"Our winter season lasts from 1st November to 15th April and throughout this time our fleet of gritters and drivers will be standing by. Cambridgeshire CC"
Daily: The organisations will look at the specific weather forecast, a bought in bespoke service (such as Netweather's FreezeAlert) and decide on a plan of action each day in keeping with their salting policy. If it is mild, a green forecast, there may be no salting that day and night, if it is very cold or snow is coming, a red forecast, then everyone gets ready for a long night. There are also Amber forecasts where the situation is in-between and the teams will await an update. The forecasts look at air temperatures which is what you see on your weather app or the television broadcasts, the temperature in the shade and out of the wind. Also, RST, Road Surface Temperatures, that is the important bit, what will happen on the bitumen or concrete. The dewpoint is important, the temperature when condensation occurs, This varies with the humidity and pressure of the air.
Across the local area, there will be a set of automatic weather observation points, sending in actual data with a stream of air and road temps.
"Much of the ensuing winter maintenance service is related to precautionary treatments being undertaken in a bid to stop ice forming which involve spreading pre-wetted salt on routes forecast to experience low temperatures. The service also incorporates winter patrols which monitor routes with an ability to spot-treat any icy patches." BEAR Highways
With this information, they can then decide where to send out the gritters and how much salt needs to be spread and at what time. In more built-up urban areas gritters will usually go out after evening rush hour when the roads are quieter but they can go out throughout the night depending on the weather. If it is forecast to rain at 6-8pm there is no point going out at 5.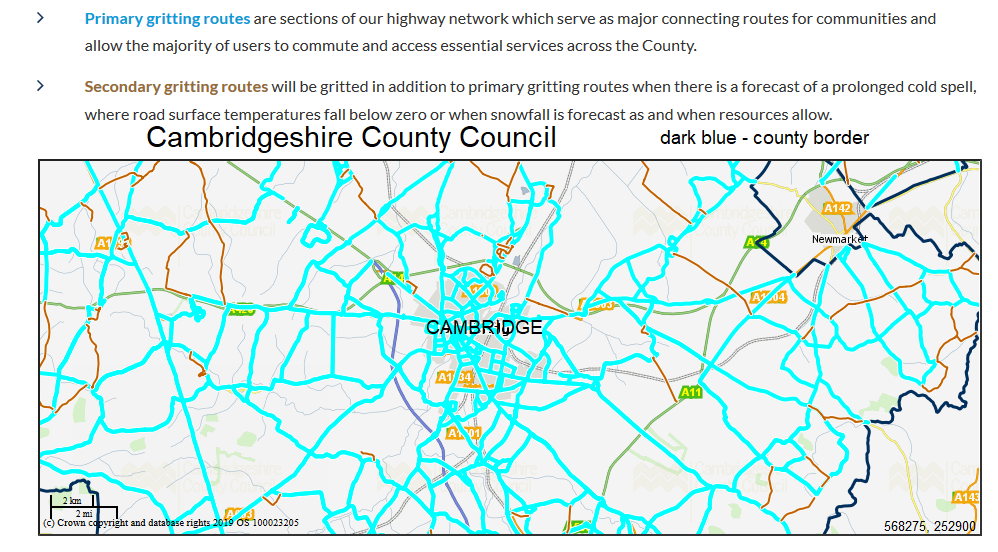 "The Winter Service decision makers continually monitor the weather forecasts and actual conditions. The actual treatments provided will be amended as forecasts and conditions change." Traffic Scotland
What is used on the roads?
For many councils, the "grit" is rock salt, a by-product from Cleveland Potash production on the North York Moors. Cleveland's salt products are used in sugar beet cultivation and as an ingredient in animal feed, along with road maintenance.
"Each year in winter, around two million tonnes of rock salt (NaCl) is spread onto the roads of Britain" ICL Boulby
There is dry salt, pre-wetted salt and you may see salting trucks on trunk roads that have blue or white solution containers along the sides. This is brine solution a liquid only treatment and is sprayed from the more high-tech trucks.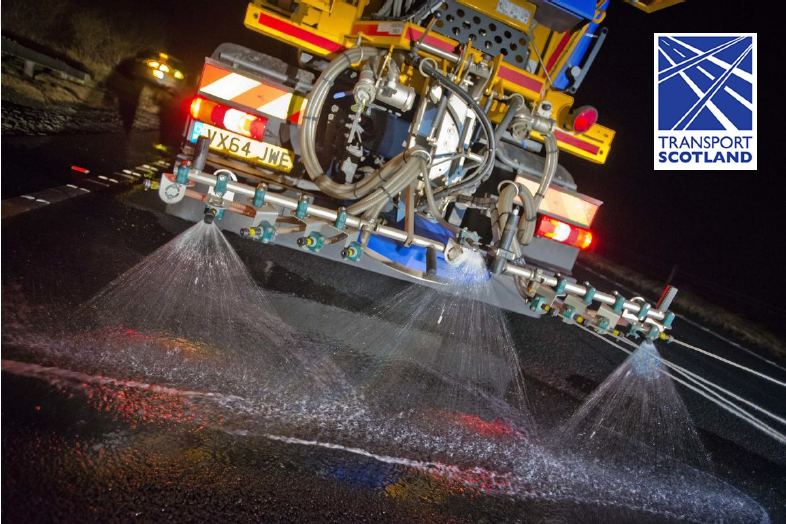 "In Scotland, most authorities spread dry salt while the trunks roads are treated with a mixture of dry and pre-wetted salt.. Precautionary salt treatments, especially on dry and moist surfaces show that sodium chloride brine only spreading requires less salt and stays longer on the surface." UK Roads Board
The salt isn't the most environmentally friendly compound and it will corrode metals such as steel. So a different substance is used on bridges based on molasses. These organic de-icers are based on a by-product of sugar production and again use spraying. The salts also affect pavements, road signs, soil and vegetation, never mind your car.
"We work to keep trunk road network users safe while driving in severe weather conditions and to ensure that delays are minimised and accidents are prevented." Amey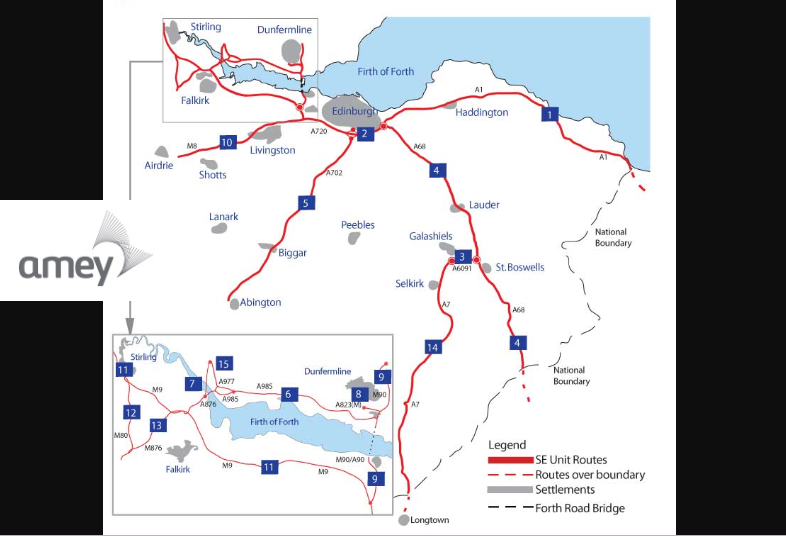 Why does the UK seize up when two inches of snow falls?
Water freezes at 0ºC, but salt stops water from freezing until -6º to -8ºC, lower with brine. The salt needs to be worked in by traffic, it needs vehicles to drive over it. If it rains, the salt is washed off. If it snows heavily or if the rain turns to heavy snow (as happened in Cornwall earlier this month) then there may not be opportunity to grit or the fast falling deep snow just covers any salt. Salting is only slowing down the freezing process, it's not going to dissolve 3" of snow. It can stop ice forming for a time, which maybe enough at the end of a night til after morning rush hour. Showers are a pain as it may rain at a site, it might not and the rain could wash off the salt which would be a waste of money.
After all of that, we are not used to snow. Our vehicles are not prepared, the winter maintenance operations can't be poised for a Beast from the East type situation, it doesn't happen that often. Some people don't listen to the weather forecasts, or have been so bombarded by silly scare stories and manic headlines that they are now immune and just ignore it all until it's too late.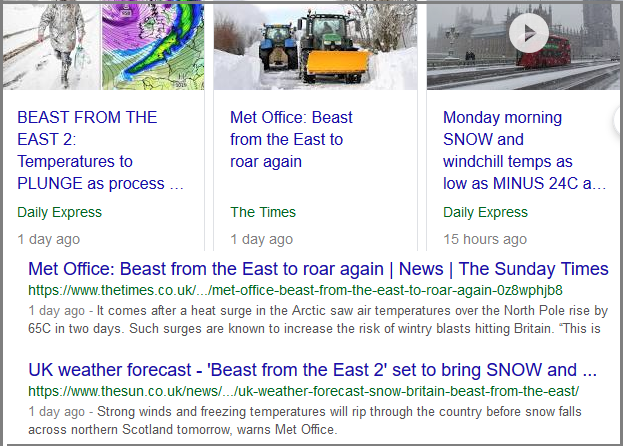 A sample from mid January 2019
Forecasting snow is very tricky here in the UK. There is always moaning that "it didn't snow in my back yard. You said it would snow", when actually snow showers were forecast in the east, the front was a bit further south, or it stayed mostly as rain at low levels. It's often a marginal setup and that doesn't help. Also, there is a knack to driving in snowy conditions, read up.
Where's my Snow day?
The councils only salt up to the school gates and often other companies are employed to grit hospitals, supermarkets and store car parks. A school will look after their own playgrounds and pathways with the Head Teacher being responsible for a decision to close due to severe weather. Sometimes a local authority will blanket close schools if the severe weather is looking very bad or prolonged but otherwise there is a push to keep schools and nurseries open, or for as many children as possible. That will vary with location and how the pupils get to the setting.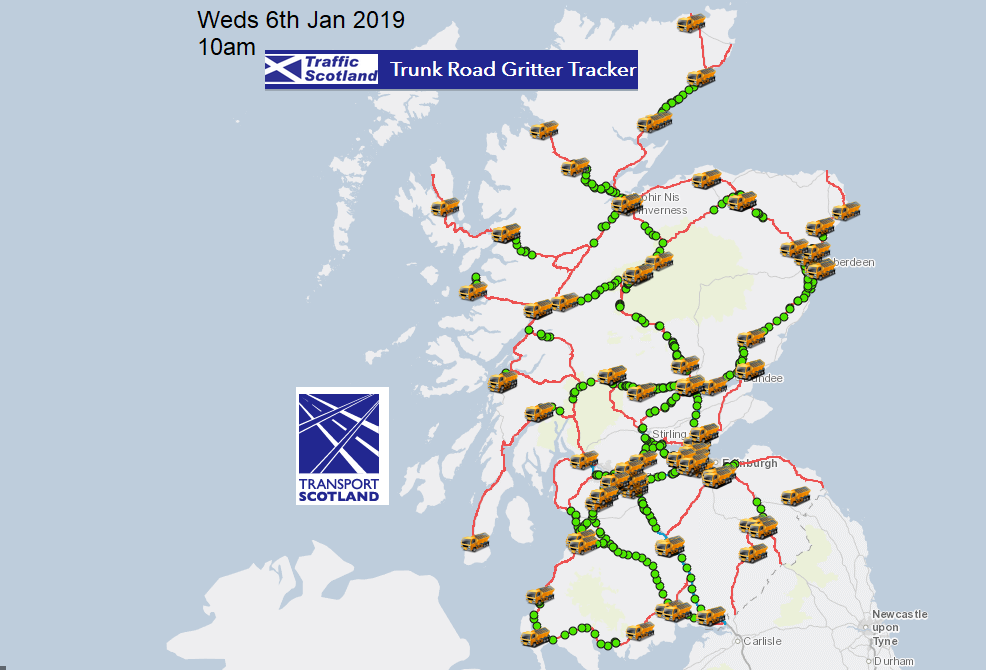 Lorry names and tracking
Engaging the public with the gritting service has become a thing in the past few years. You can see where the main gritting lorries are on the highways with tracking maps and updates. Many of them are now being named by local school children or from Facebook campaigns.
Han Snowlo, Mr Plow, Gritalica, Ready Spready Go, Gritty Gritty Bang Bang, For your Ice only, Obi Wan Gritobi, Gritmaster, Basil Salty, Roger Spreaderer and Albus Dumblethaw.
From a safety point of view, each East Lothian Council (ELC) lorry has a tracking system in place and each driver has a safety alarm as they generally now work on their own and are often in remote areas, in tricky conditions. There are the operatives driving the lorries but there are others involved, including a duty clerk and a duty supervisor back at the depot or office monitoring the weather updates, making decisions about sending patrols out, standing them down if mild or preparing early if the conditions look really wintry. The amount of salt can be altered. It is spread in grams per metre squared, so a weight per area. This might be 10g/m2 or 20 if colder. The brine solution can be altered from within the cab. The salt trucks are adjusted manually at the hopper.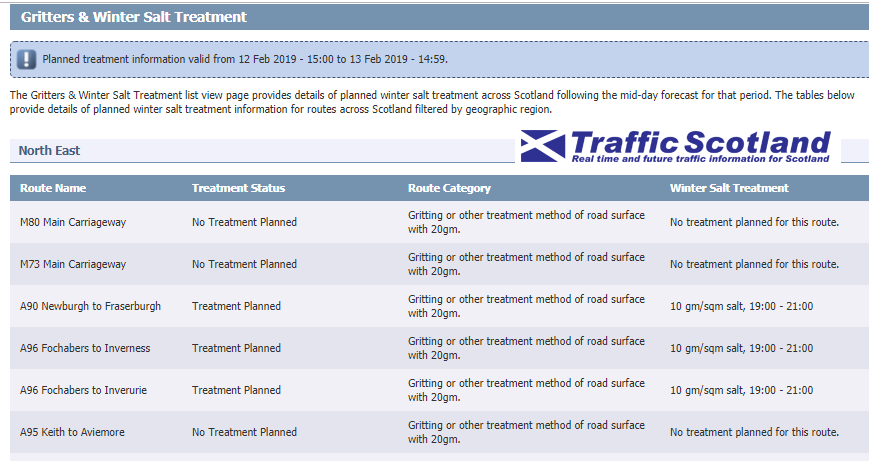 ELC has a fleet of gritters and snow ploughs, with the plough being an attachment as seen in the top photo. It can also call upon larger snow clearing equipment and machinery when required. The basic standard lorries go out by day and are used as construction lorries and in the evening can change over to have the salt container added and the hopper at the back and then go out as on salting patrols. Multi-purpose vehicles. There are also snow blowers available when the snow is really deep.
What can people do to help?
Take heed of weather warnings and Police information. Listen to local radio and traffic updates, the situation can change dramatically. Dress appropriately for winter weather – clothing and footwear and carry a winter emergency kit in your vehicle. Charge your mobile phone.
When the weather is deteriorating consider; is your journey necessary, could it be delayed until things improve. Is there an alternative. If it is necessary then allow extra time and prepare for interruptions. If travelling in more remote areas, tell someone your plans.
How are your tyres, suitable for the season? Is your screen wash full and able to cope with low temperatures, do you have a de-icer and a scraper. If it has snowed, clear all the snow away from your windscreen and off the top of your car.
Don't be this guy
Think, if you did break down or get stuck, could you walk somewhere in what you have, in the dark? Or if you were stuck on the main road overnight, do you have provisions and clothing to be comfortable. That doesn't just mean downloads from Netflix.
In cold, icy or snowy conditions, look out for winter service vehicles spreading salt or using snow ploughs. They will have flashing amber beacons and will be travelling at slower speeds – around 40mph. Stay back as the salt or spray is thrown across the road. Don't overtake unless it is safe to do so as there may be uncleared snow on the road ahead. If you do have to abandon your vehicle, get back to it as soon as is safely possible. It will be blocking the roads from being cleared. Another reason not to head out at all if the weather forecast is ominous. Warnings from 1st Feb 2019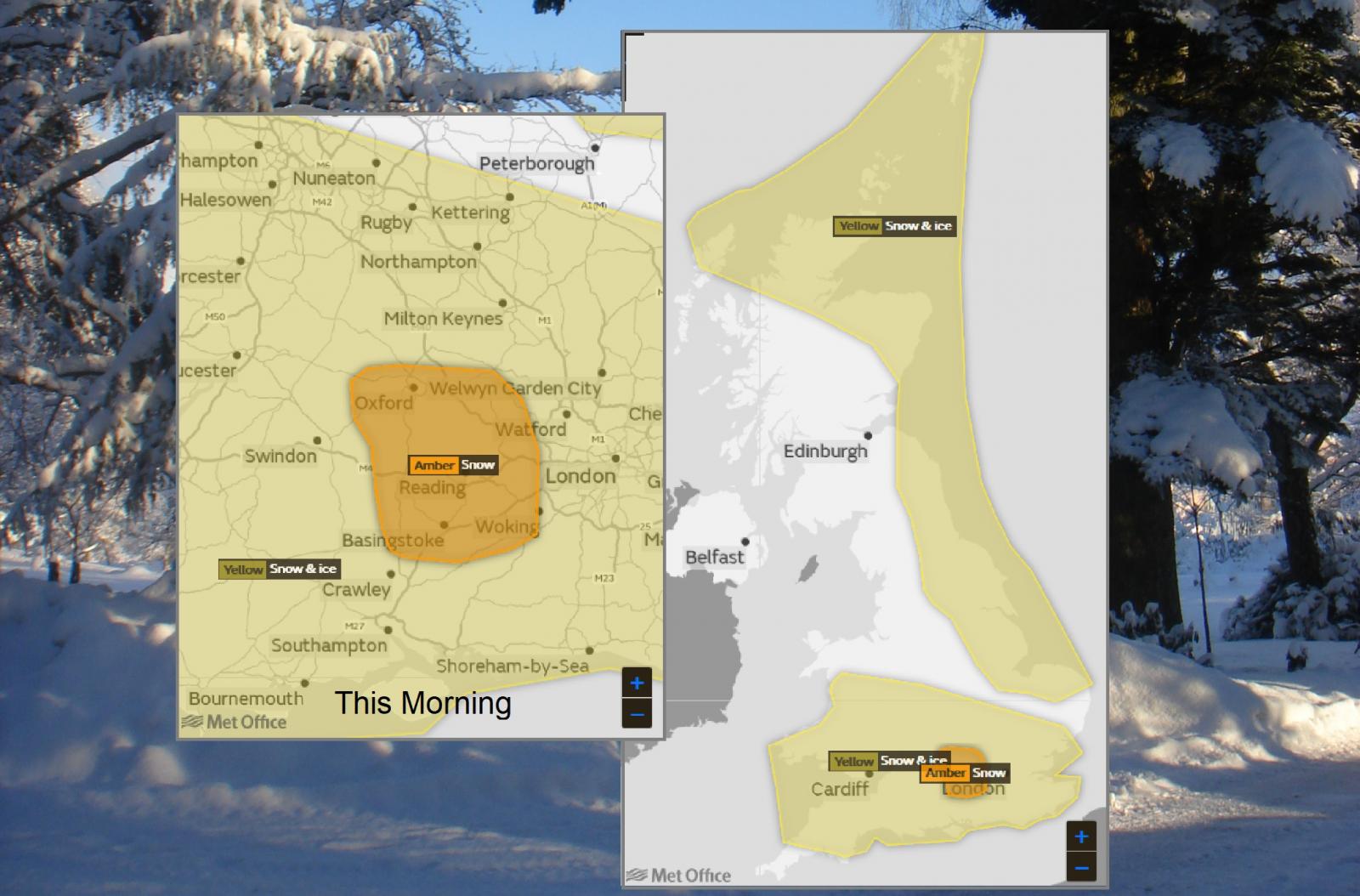 Next time it's cold or snow is forecast and you see the salting trucks pass by, remember it's all part of a big network keeping us all moving but it's not magic dust if we see proper snow here in the UK again. A mild second half of February coming up.