Rain
Light and patchy rain will move over Northern Ireland during Friday evening west to east, so hopefully not reaching Belfast until 9pm ish. The Western Isles will also become damp on Friday evening but for much of the UK, it looks dry. For SE Britain, dry and clear with light winds becoming chilly. Gradually more cloud as you head NW with more of a breeze picking up too.
3.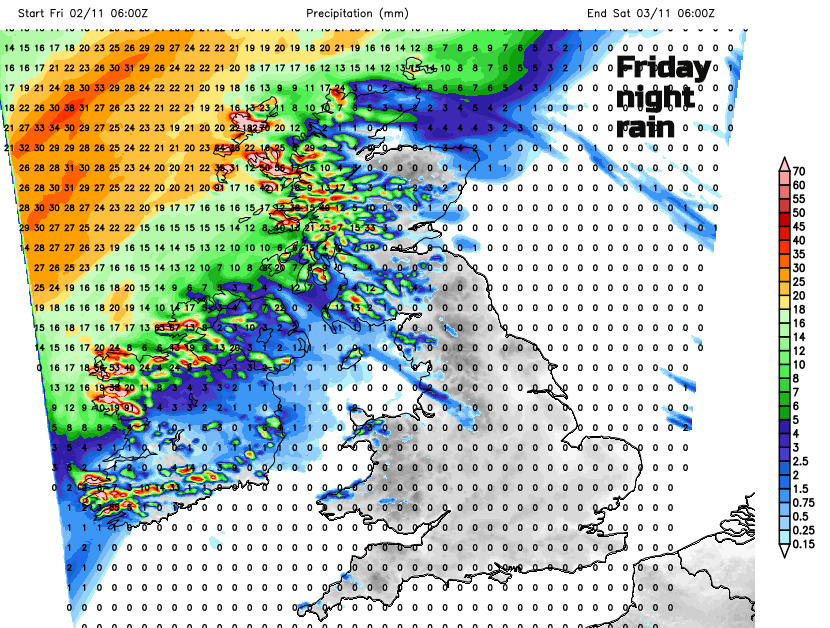 Saturday evening will be milder than Friday, but worth being sheltered from the wind.
4.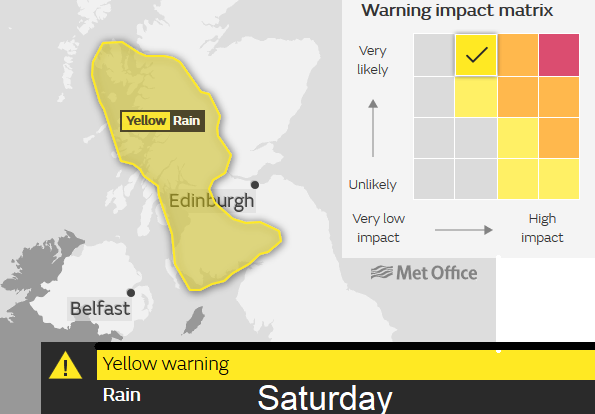 More rain will push in from the NW during Saturday with totals from the Met Office: 30-50mm is expected quite widely, especially on high ground with 60-80mm possible in a few areas. Localised flooding is possible for parts of Scotland.
By Saturday evening, a cold front from the low will be across the UK bringing rain. Ahead of this still fine but blustery, behind it showery and windy with gales for the far NW.
5.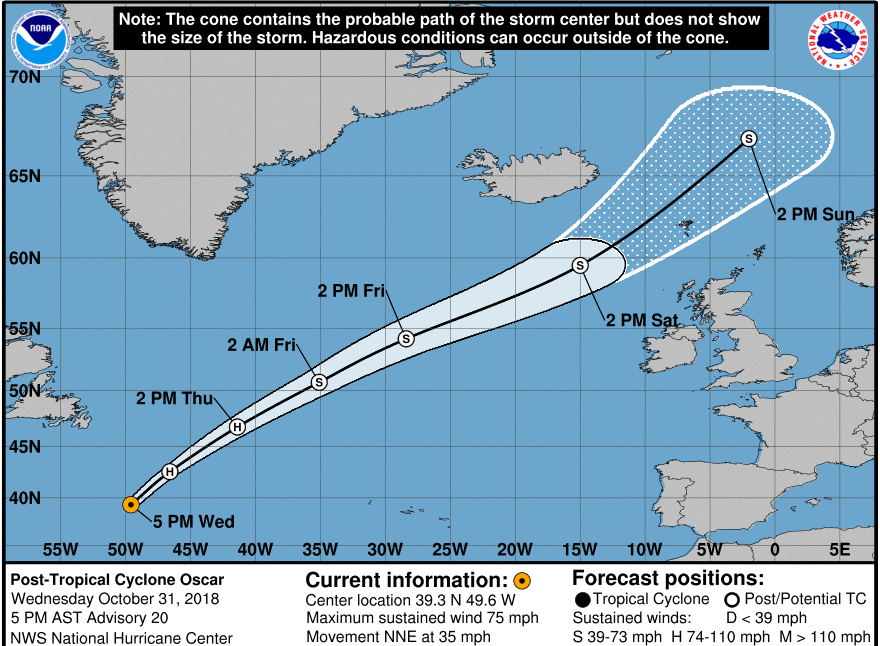 Large swell and waves
As this deep low pushes nearby, there will be a massive swell from the Atlantic. Sea surface temps are around 11 to 14C now, rather cool for water activities. Coastguards will soon be warning people about being near the coasts as the seas become rough and winds wild.
6.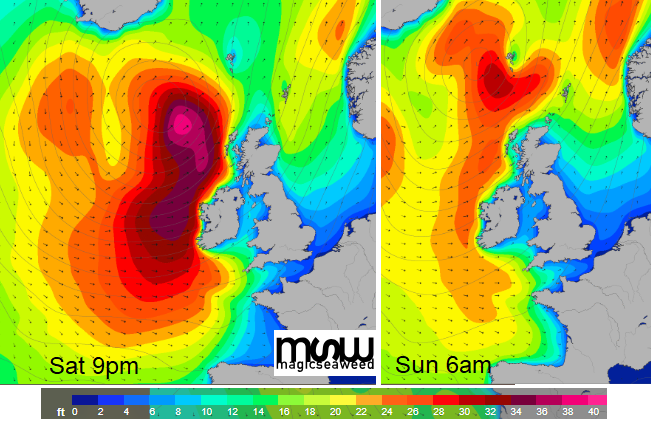 By Sunday the low pressure will be away from the north of Scotland, but still blustery here. Elsewhere, lighter winds, cool in the north, mild further south around 10 or 11C but there could be some rain.
To check your location and display date or time have a look at the seven-day forecast.
Post or extratropical hurricanes - A guide