Isolated totals of 40" rain are forecast during this week that's over 1000mm of rain, what Cardiff would receive on average in a year. There is mention of 50" in places (1270mm) The only record close to this here, is the highest ever monthly rainfall in Dec 2015 for a station up Snowdon, so on top of one of the highest peaks in the UK in one of our wettest winters.
There are still storm surge warnings, dangerous surf and life threatening rip currents. The storm continues to meander over SE Texas with historic rainfall totals. The circulation is close enough to the warm waters of the Gulf of Mexico and could move back out over the sea at the beginning of the week, sustaining itself and producing even more rain.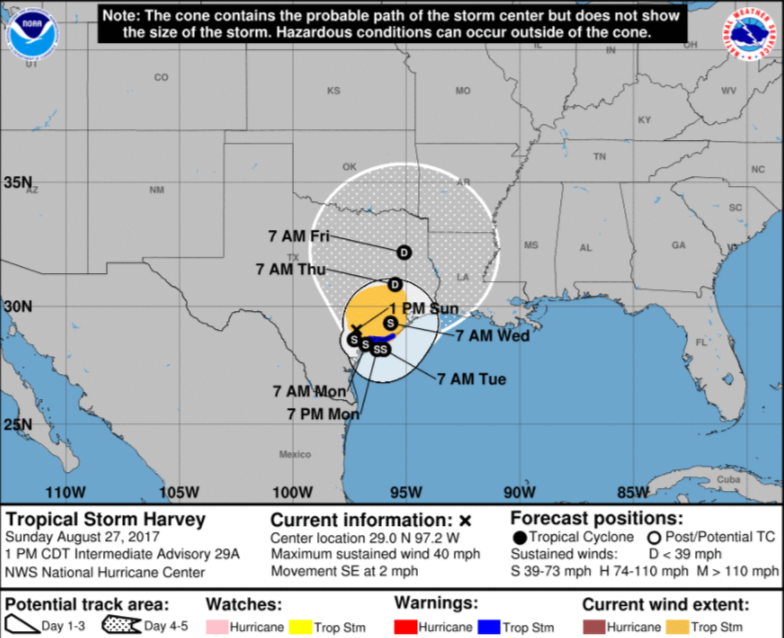 Next
Eventually, it will fade away inland. This is not a storm which will affect the UK, as some do when they move up the eastern seaboard of the US. It is this near stationary lurking over Texas, and continual feed of energy from the sea, which is leading to the seemingly never ending rains and so the catastrophic flooding.
Then the cleanup and recovery will take place. The wind and flood damage, loss of lives, displaced/homeless people. Risk of disease, lack of clean water and sanitation. Damage to property and looting. Businesses wrecked, oil production had already been curtailed, but that has the resources to recover quickly. Lurking alligators and lost pets. The mental, financial and emotional trauma over months, maybe years
Harvey's rainfall will go down in history and although people were well warned about this hurricane, there is very little that people can do. As a Cat 4 hurricane hits your town and those winds and that rain arrives, there is no arguing with Mother Nature, which I think was in the minds of many as we in the UK went to sleep on Friday night, never mind those waiting in the US.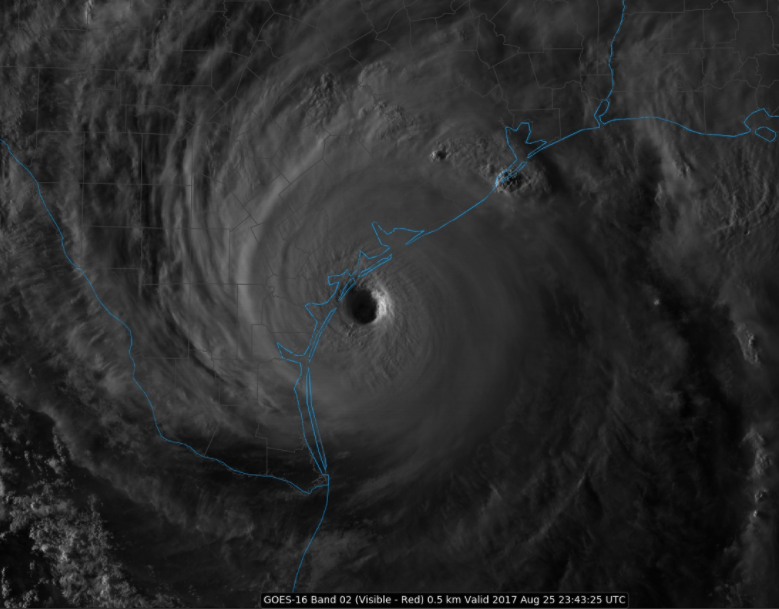 Discussion on the Netweather Forum - Hurricane Watch
World Weather - Houston