Thundersnow is often mentioned an almost mythical weather type, but it's real and will occur most winters in the UK. "Thundersnow" is a phrase which covers a thunderstorm when it's snowing. Both these types of weather cause great excitement for people in the UK. Our up/down will it / won't it winters, hyping us all into a frenzy when snow is eventually forecast. Alongside the power of thunderstorms, the crash and bang, mighty rumbles and huge forks of lightning.
So, the combination is bound to be impressive. I wasn't really convinced "thundersnow " was a real thing, it seemed more like a made-up phrase to give an unusual weather phenomenon a headline, or on occasion, a hashtag. But many people have experienced it.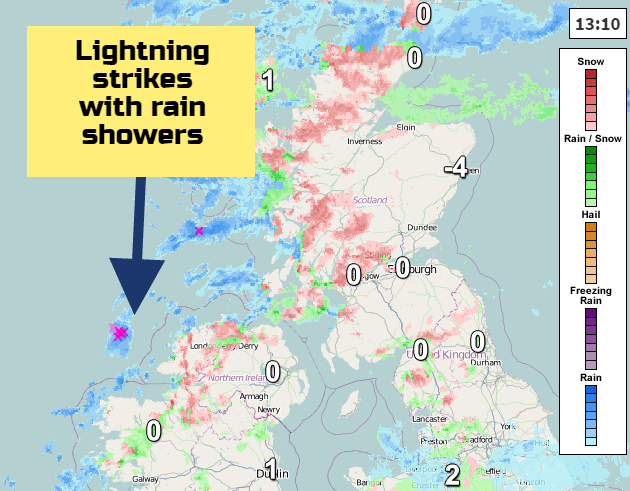 Snow showers are convective, created by upward motion of the air, with a warm source below. Rain showers can grow into thunderstorms, and snow showers can be accompanied by thunder and lightning.
What you need is a cold air mass travelling over a relatively warmer sea. The sea warms the air by the surface which starts the overturning, the Cumulus clouds begin and then can grow into Cumulonimbus clouds and produce the thunderstorms. As the hefty showers near land and the warmer source is replaced by colder land, often hills, we see the showers producing snow.