Deep low for the time of year 21st May
Looking at Meteorological spring, the months of March, April and May
The end of March threw up the warmest UK March day in 50 years when Kew gardens reached 24.5C on the 30th. The rest of spring didn't touch that with much of April and May stumbling about in the teens. By Easter Monday (early April) there were snow showers in the cold northerly flow and the frosts just kept on coming.
April 2021 was cold, frosty with very little rain. It was also the sunniest on record for the UK.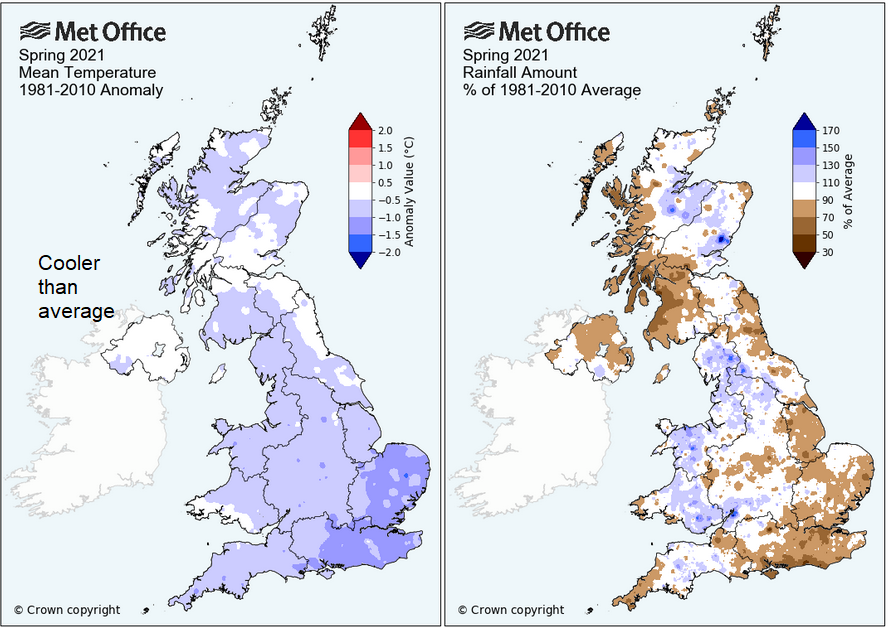 Spring 2021 was cooler than average, particularly for SE England. April was dry and sunny, May wet with more cloud but both felt cold. Plodding through more of lockdown with further restrictions, it seemed we all watched the weather more and noted how it was, but maybe didn't want to venture out. For those who continued to walk, ride or run each month this year the comparisons of dusty, dry earth in April to muddy, slippery pathways in May, was stark. There were thunderstorms and cold winds until the very end of May and the end of spring. Sunshine and warmth for a bank holiday (away from the sea fog in the North Sea). The top temperature for spring 2021 was 25.1C in the end, Monday 31st for Highland Scotland with Greater London not far behind at 24.8C, so both higher than the March Kew Gardens value.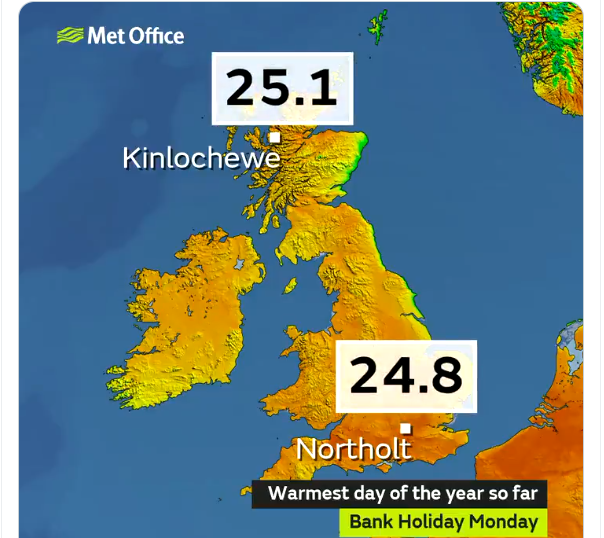 Summer 2021 has got off to a flying start with more sunshine, more warmth and temperatures a notch higher for the beginning of June. The monthly forecast has been updated for the rest of June.
Tags:
UK Weather
&nbsp