It has been a very cold night across the UK. The temperature in Braemar, Aberdeenshire fell to –23.0C at 08:13 on Thursday morning, 11th February. It hasn't been this cold in the UK since 1995. For a February night, since 1955.
Edinburgh -13C, Aberdeen down to -15C and several Scottish sites had their coldest February night on record. Glasgow airport dropped to -11C. In England and Wales, many places were several degrees below zero.
On 30th December 1995 Altnaharra, Highland saw a record-equalling low of -27.2C in the morning with severe frost and freezing fog. -27.2C has also been recorded at Braemar in Jan 1982 and Feb 1895. Shropshire in England saw -26.1C in Jan 1982.
This -23C, is colder than the extreme winter of 2010 when there was also deep, long-lasting snow and also than the 'Beast from the East 2018' which occurred later in the year, being at the end of February into March. This current wintry weather is a result of a similar setup with processes taking place in the upper atmosphere (including Sudden Stratospheric Warming) and a surface high pressure keeping things steady as bitterly cold air flows in from the east.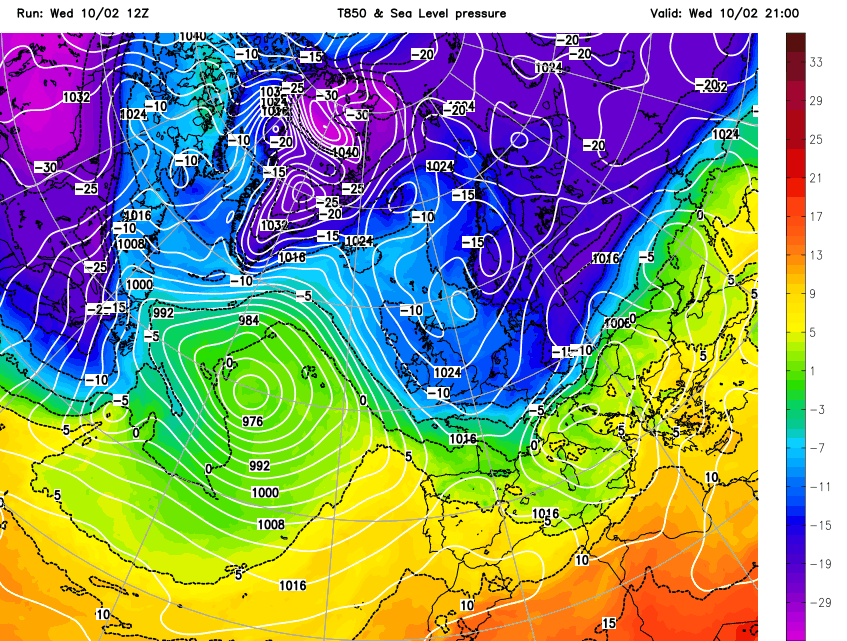 Northern Scotland has had lying snow for much of February before other parts of eastern Britain joined in with the snow showers off the North Sea. There has been great variation in snow amounts with the bitter winds adding to drifting with this very light, graupel-like snow. It's similar to polystyrene balls. With clear skies, still, relatively long nights allowing a good length of time for any daytime heating to radiate away into the night sky, temperatures just keep on falling over the snowfields. Sunrise at Braemar is 07:48 so temperatures were still decreasing for nearly half an hour this morning even once the sun was up.