The low pressure has been moving eastwards towards western Greece still deepening until early Friday and then will take a turn southwards. Forecasts show the centre of the Medicane moving right over Kefalonia. As it then moves southwards it draws a brisk northerly flow down over mainland Greece and Athens. There is some uncertainty about its survival after that. It could reach northern Africa by the end of the weekend but should be a much weaker feature by then. Currently, it is quite a beautiful spiral on the satellite imagery with banding and towers over the mainland. That's the area with the risk of tornadoes.
"avoid staying underground, semi-basement and ground floor, especially when it is below sea level. Avoid any unnecessary movement during severe weather conditions." General Secretariat for Civil Protection
There tends to be one every year or so. In November 2017 a severe slow-moving Medicane brought heavy rain and flooding, gales and even snow to the central Mediterranean, with Malta, Italy and Greece affected. The naming can be quite random, with often at least two names in use. The Greek Meteorological office has named this one Ianos and as it is mainly affecting Greece, even Athens in the SE and the red warnings are here, Ianos could be considered the main name.
A Medicane develops a warm core, taking energy from the relatively warm waters of the Mediterranean, with cooler air up above at height, the convection continues. This cyclone is certainly something. The severe weather is short-lived yet there could be significant disruption particularly from the rainfall.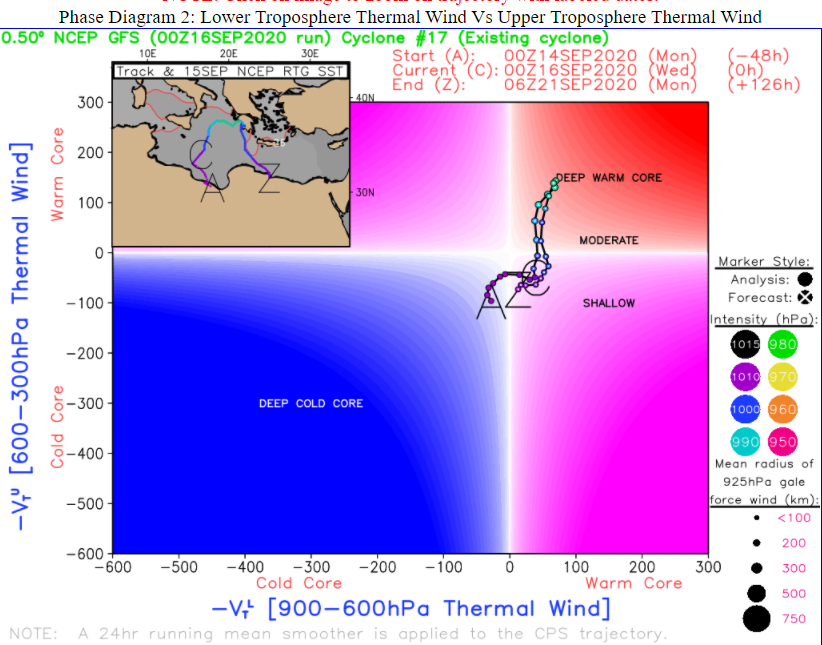 As the low pulls southwards the following colder north wind reaching Athens brings to mind the Bora wind. Usually associated with the Adriatic Sea, Croatian sailing or the Ionian Sea, Boreas was the god of the north wind and of winter. He swept down from the mountains chilling the air with his icy breath. So would-be holidaymakers, consider that stormy picture with torrential rain, flooding, high seas, wild winds, thunderstorms and then a chilly wind. Better have a nice cup of tea at home.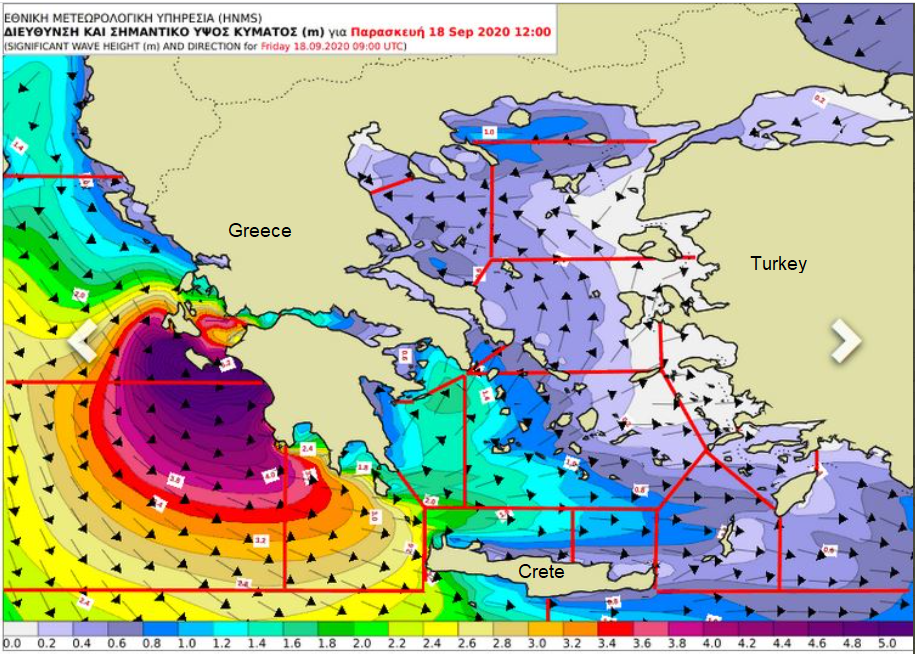 Plenty more chat, photos and discussion in the Netweather forum Medicane thread
2019 storm for Egypt and Israel. In 2018, Zorbas and 2017 Eurydice for Greece and Italy
More Greece observations here. and the Greek Meteorological office