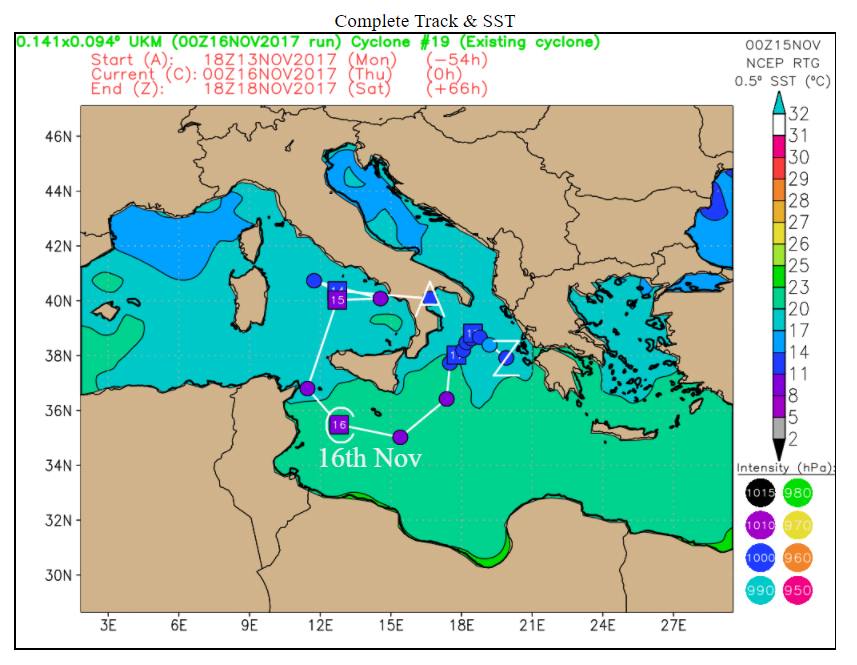 What can result, lout of season from when you might expect the traditional Atlantic hurricanes, is a Medicane. See what they've done there; Mediterranean / Hurricane. Not really an official meteorological term but it identifies these uncommon circulations which display tropical characteristics.
The upper air is cold. The Mediterranean Sea at this time of year is still relatively warm but not +26C which you would usually associate with a proper hurricane forming.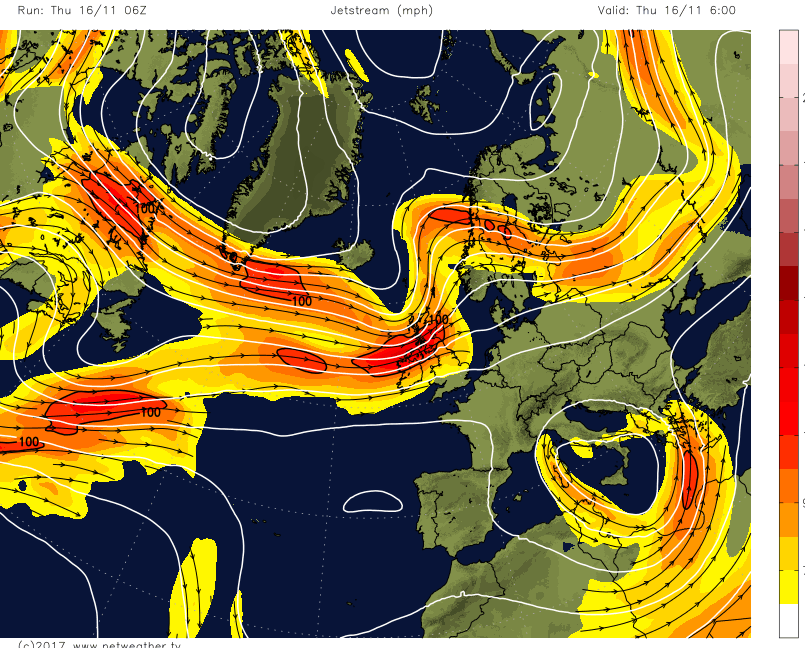 Ingredients
We have cold air up above (500hPa), warmer air below (850hPa). We have a cut off bow of Jetstream over the Med. There is an extra-tropical cyclone, the deep cut- off low, like the mid-latitude depressions, usual cold-core, which head to the UK in autumn. If a Medicane was going to form, it would go through a transition from extratropical to tropical-like status. In the transition, the core warms and separates from the surface low pressure. If this low does change into a Medicane it could have the signature eye with deep convective cloud circle and spiralling convective bands. It is all these characteristics which made lows one thing or the other. Ophelia the hurricane which took a strange path in October, underwent ET transition from a tropical hurricane to a post-tropical hurricane. It's about structure and the system's core.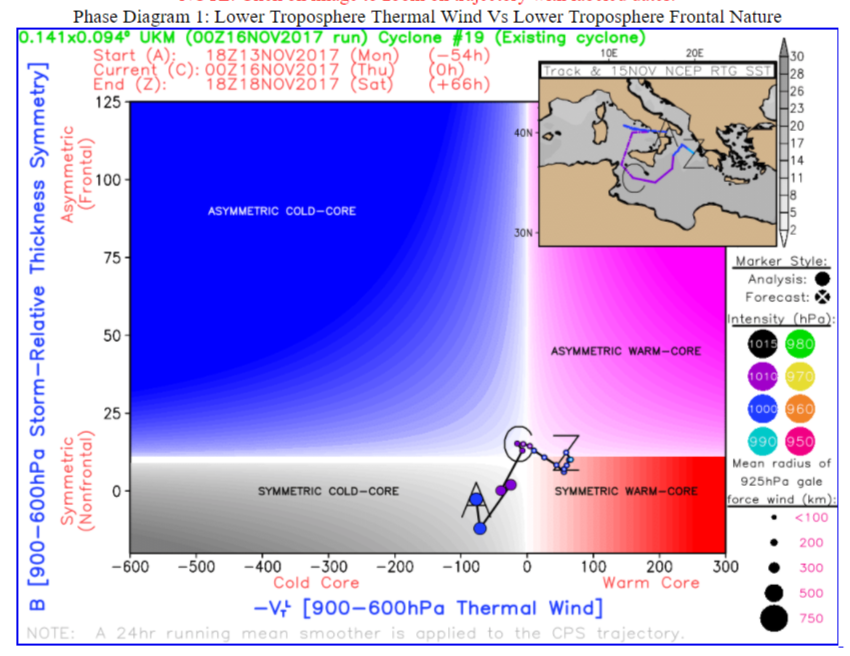 If these changes do take place, to a sub-tropical storm, with a shallow almost symmetric warm core then there will be further violent winds, torrential rains and dangerous flooding. This looks like Friday into Saturday particularly for Greece. The actual details of which regions will be affected is changing with each model run, making warnings difficult.
On Thursday MeteoAlarm the European weather warning system highlighted the risk of high winds, heavy rain, frequent lightning for Italy, Greece, FYR Macedonia and Croatia and large waves for Malta. Croatia has seen a very strong Bora downslope wind, giving dangerous conditions down to the eastern Adriatic coast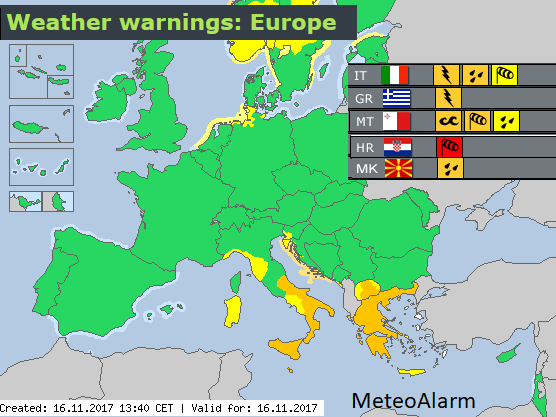 The potential path is plotted showing a slight movement eastward, but it's not like our fast-moving autumn storms which can bring damaging gusts and heavy rain but zip across the UK. The heavy rain gets stuck and so flooding seems inevitable along with further lightning storms and violent winds.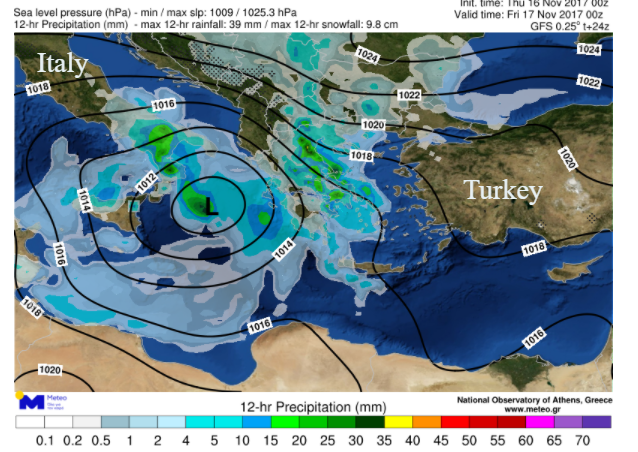 Italy – Storm force winds of over 60mph in the far NE for Trieste and intense gusts for Venice and Rome. Trees fell over, snow fell in the Apennines and even to low levels in Bologna and there are still towns without electricity. A boat sank in rough waters near the capital Cagliari, Sardinia.
Malta- There has been flooding from heavy downpours and what looks like a tornado, from damage in Mosta
Corfu- Over 10cm rain was recorded on Saturday and two women managed to escape unharmed when their car fell off a cliff as they tried to avoid the rushing waters. A man died when his car was swept away by floodwaters in the south of the island There has been extensive damage elsewhere
Greece- the small island of Symi has had a state of emergency declared by the Greek government as sudden downpours swept cars into the sea, damaged homes and cut off electricity and water supplies this week. In the western suburbs of the Athens, 15 people died in flash flooding.
I would just like to acknowledge an image from Il Meteo, just to put the fear into you. A reminder, this is not a tropical cyclone. It may develop into a system which has tropical like characteristics, but it will not be an actual hurricane.