June 2020 saw some heavy rainfall. There were dramatic thunderstorms, a brief heatwave and some warm nights. June is the first month of meteorological summer and it follows the sunniest UK spring on record and the driest May for England.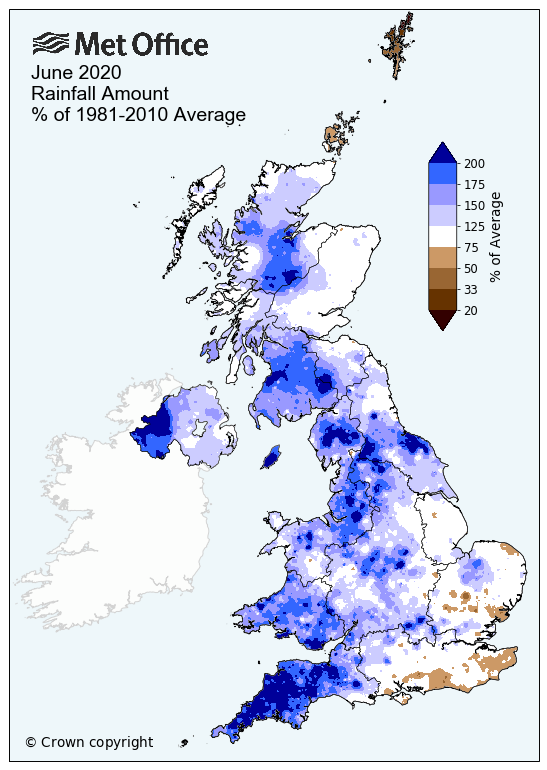 The rain made quite a difference seeming to coincide with the easing of lockdown for parts of the UK. June rainfall was above average across the UK although well above for SW and NW England, drier for parts of East Anglia and SE England including the Isle of Wight.
Cornwall had twice the county's average June rainfall. South Glamorgan had its 7th wettest June on record, and Devon it's 8th wettest.
Honister Pass in Cumbria recorded 212.8mm of rain in 24 hours on the 28th which broke the wettest June day record, also the wettest UK day so far for 2020.
As low pressures dominated the weather there were heavy showers, ongoing rain and thunderstorms. As hot air moved over the UK pushing temperatures well into the 20sC and low 30sC the thunderstorm risk increased with Friday 26th June seeing a severe thunderstorm risk for England. The latter part of June had brought dramatic thunderstorms, lightning shows, large hail and funnel clouds with storm chasers stuck in the UK, cheered by some home-grown action.