The optimal viewing time to see the eclipse is between 4:41am – 5:43am. This is the period of totality, where the moon lies entirely in the Earth's umbra (full shadow) and will appear red. " Royal Museums Greenwich
During a total lunar eclipse, the Moon can turn an orangey red. The sunlight that is illuminating the moon has passed through the Earth's atmosphere and is being bent back (refracted) towards the Moon. The sun, earth and moon are all in a line, with the moon furthest away from the sun. The earth, being in the way, is blocking the light.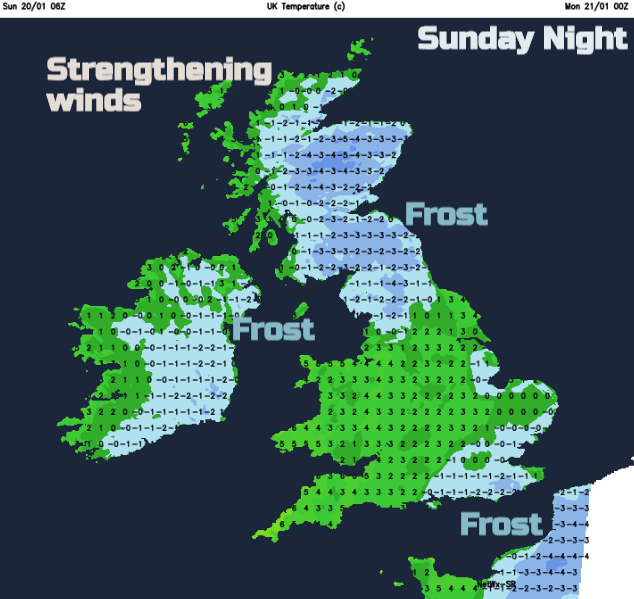 The weather
There is a chance of clear skies but it will be cold, as you would expect in January. A cold front will be moving towards SE Britain so there will be cloud along that. You can already see bands of cloud NE/SW over the UK on the DSRS image above. Another weather system will be heading into the far NW with more cloud and rain to start Monday as the winds pick up. But, in between these two will be more settled, calm and clearer conditions. So there is hope for Sunday night.
Other heavenly bodies
Jupiter and Venus are clear to see around dawn, looking E/SE. Venus is bright and higher up with Jupiter smaller and lower. They will be in conjunction on Tuesday 22nd Jan. They appear to meet or pass, lining up to our view from earth. In reality, they are hundreds of millions of kms apart.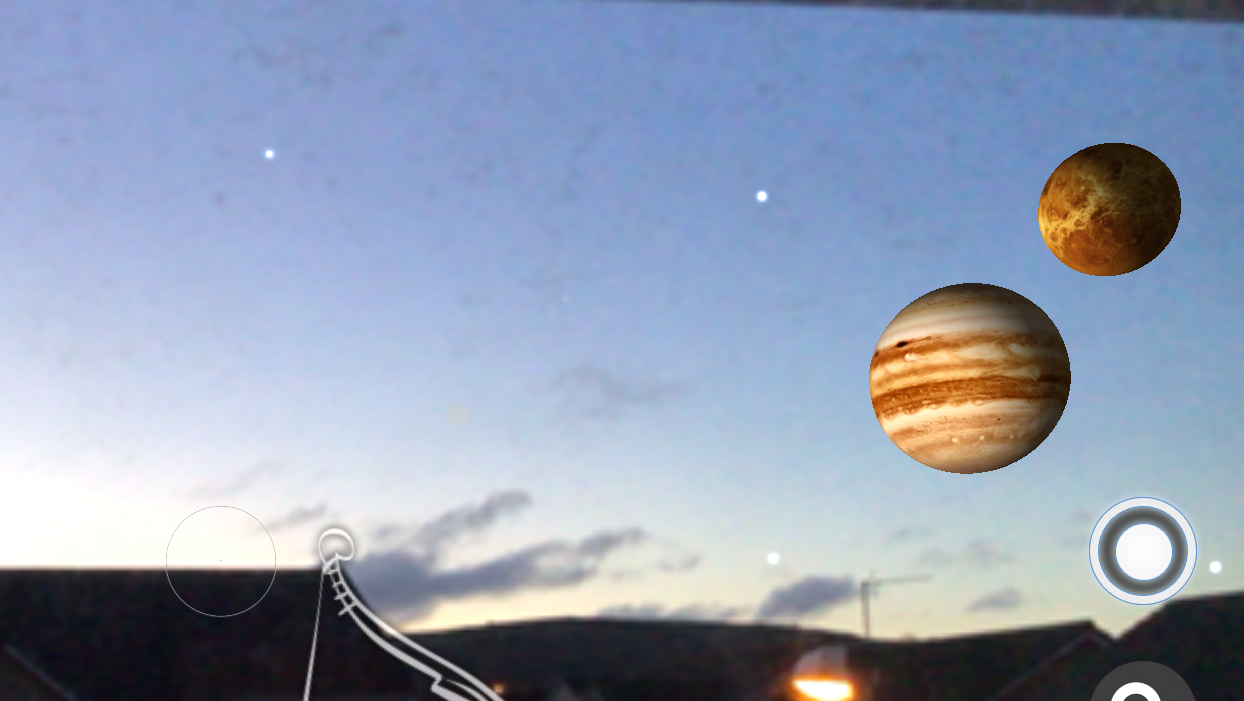 It's worth trying out the app SkyView (Lite), see above. You hold it up to the sky, day or night and it will show where the stars and planets are. The faint white circle in the middle of the screen homes in on a target and a label appears in the bottom left hand corner. It's great. Hold it up to the moon too.