Hurricane Leslie has been wandering around as a tropical storm over the tropical central North Atlantic for the last three weeks since its formation. Over the past few days Leslie has started to move east to the south of the Azores, being caught by a trough in the upper westerlies, and now tracking northeast to make a rare landfall, for a tropical system, across Portugal later this evening.
The track of Leslie until today
Leslie's track, until yesterday, was uncertain, as late as some 48 hours out. The hurricane was forecast by the U.S. National Hurricane Center to loop back south then southwest, brushing the Canary Islands, then model guidance started to agree on a track northeast towards Iberia early yesterday. The uncertainty perhaps related to how the hurricane interacted (or not) to the upper westerlies, which now look to engage and push the storm northeast.
Hurricane Leslie this morning is a category 1 storm with maximum sustained winds of 75mph and a central pressure of 980mb, moving east-northeast at 38mph. Leslie will weaken slightly as it continues ENE toward the Iberian Peninsula today, the centre likely to make landfall across the central coast of Portugal tonight. Dangerous winds with gusts reaching 75mph, perhaps as high as 90mph with exposure, dangerous surf and heavy rainfall (locally over 100mm) will affect Portugal and western Spain tonight and into Sunday before the system weakens as it moves inland.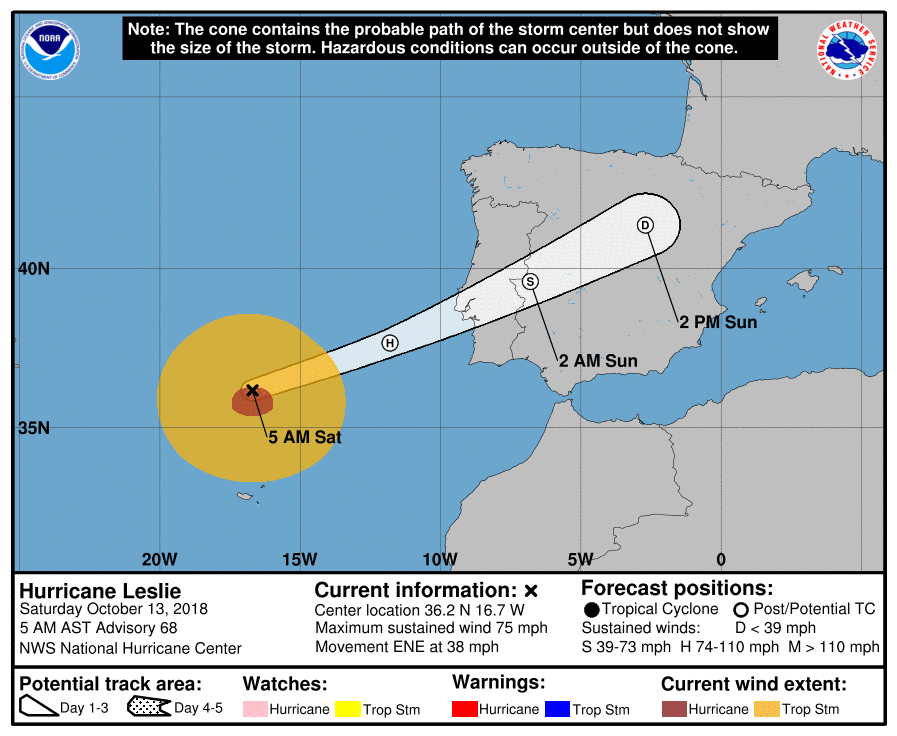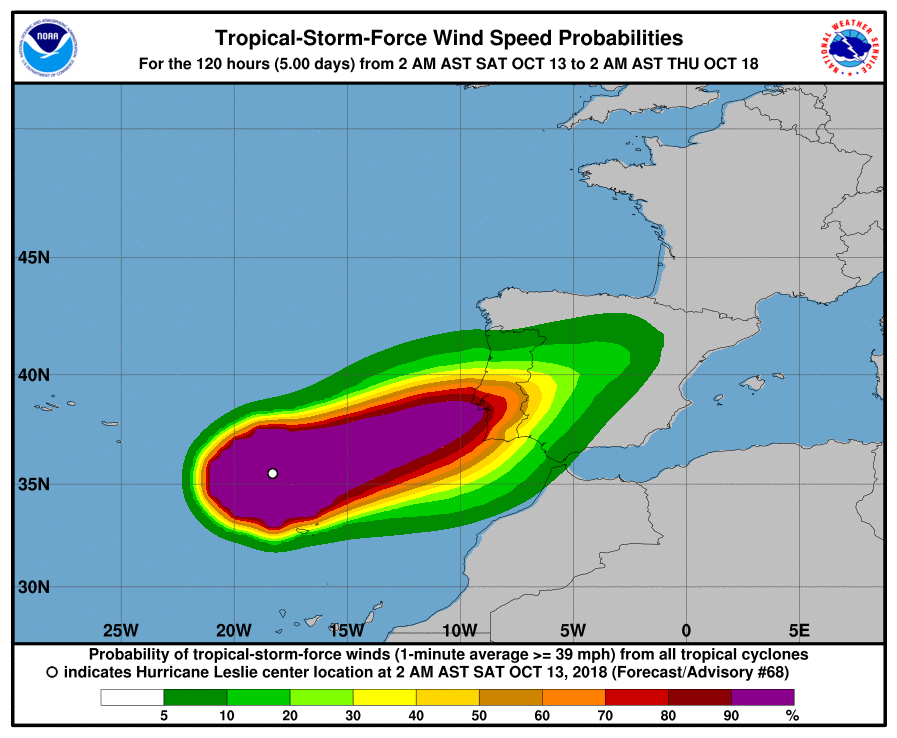 From the U.S. National Hurricane Center