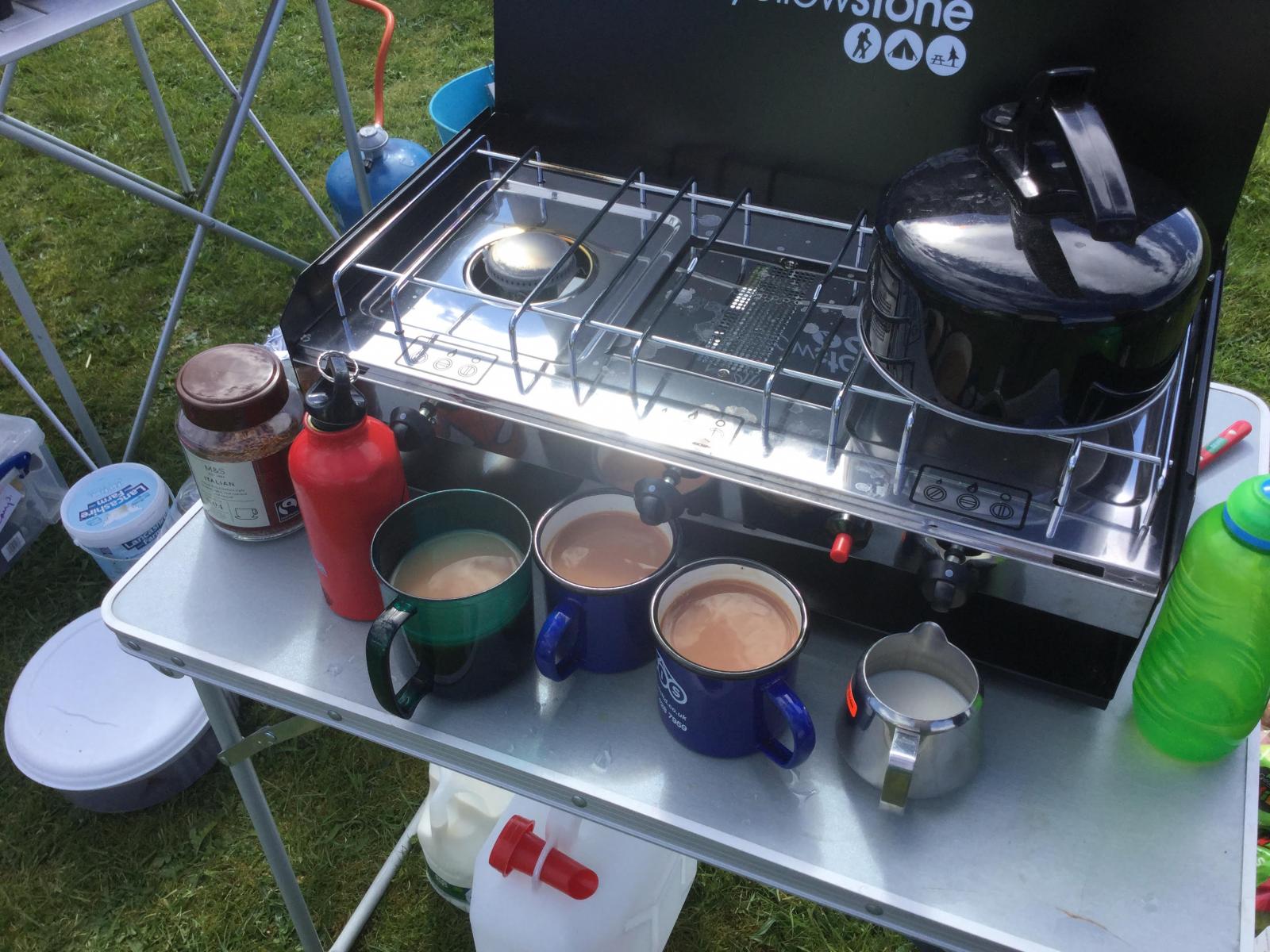 Tents
If you are in camp it's fine to keep doors and windows open, with a nice flow of air hopefully running through your tent. Keep your mesh screens zipped up against the mozzies in the SE, midges further north. I had a wasp hide in a sleeping pod once which then woke everyone up in the middle of the night after a triple sting attack. However, if you go out for the day you'll have to decide about what to leave open. The tent is going to get roasting anyway and could there just be a rogue shower?
Hitting my metal pegs into the ground for a lightweight tent was okay this time but trying to get them out was a nightmare. I did have a little metal tool to help but in the end, they needed twisting and slowly edging out, that took a while. It had been raining for several hours on the last day, a wet strike, but the water was not affecting the ground. Maybe factor that in if you are looking for a quick get away.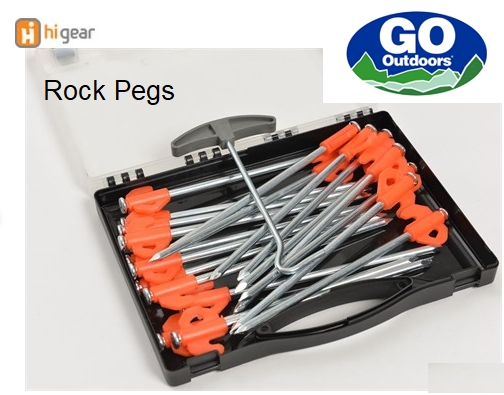 Rock Pegs- these are essentially large nails and can be hit with a hammer or a mallet. It might be worth sourcing a few packets of these. However, in places, the ground is crumbly being so dry and there isn't the usual padding of lush green grass.
For those camping with more traditional canvas ridge tents and wooden pegs, it could be easier to make holes with metal rock pegs and then water the ground to get your main pegs in. These types of tents are much more comfortable as a shelter by day, giving shade but being so airy.
There are many types of pegs, my tent is second hand and I have a bizarre selection in the peg bag.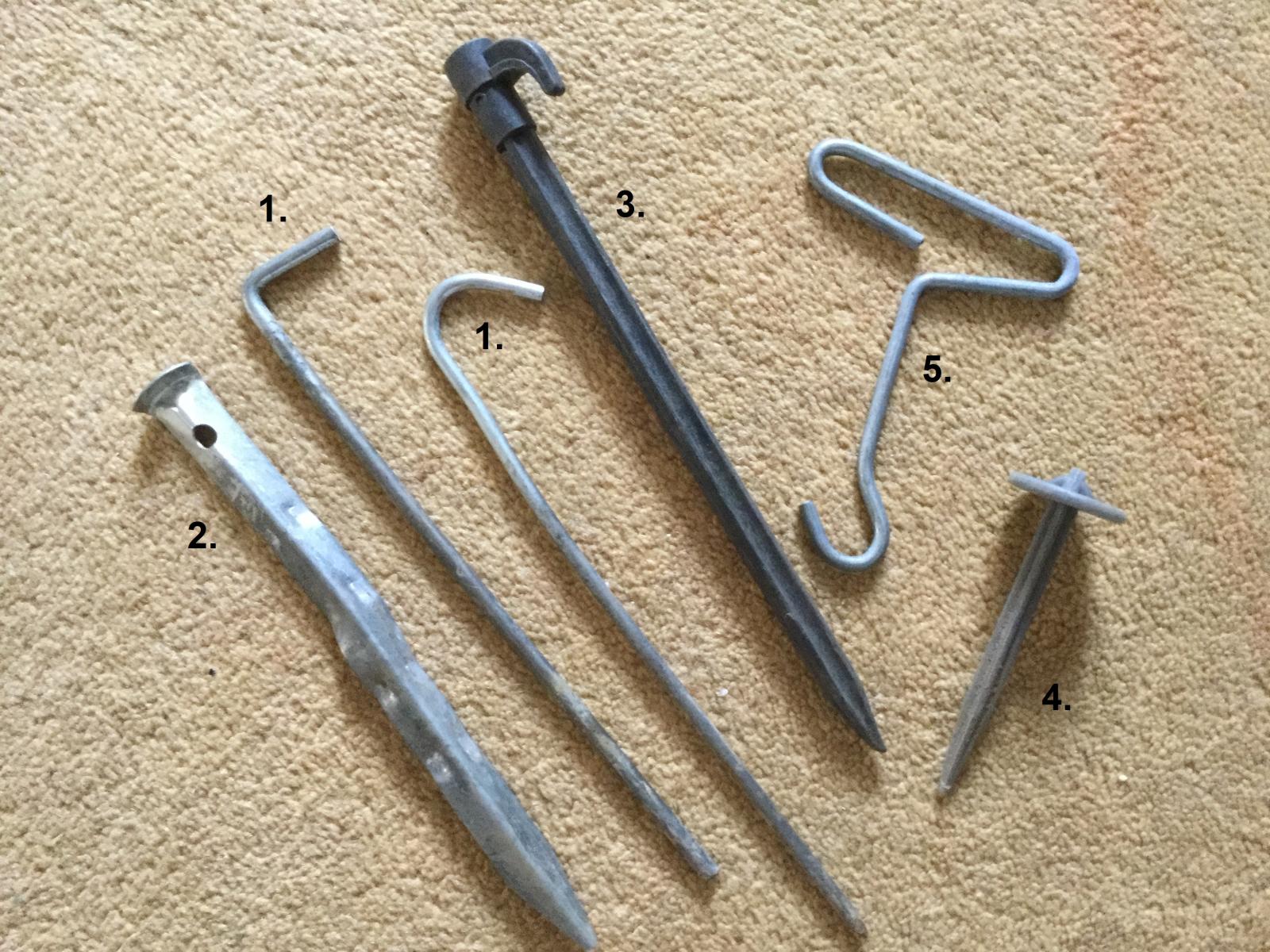 Usual metal pegs 1.come in various lengths and strengths and are good for grass and soil. They tend to bend when they hit a stone. Ripple pegs 2. are better for sand and gravel as they have extra grip. Plastic pegs 3. only go into soft ground but are quite good once in. The squat peg 4.is for holding a groundsheet in place, not your tent. Peg remover 5. you might need this to get the pegs out at the end of camp.
Fires. Most areas are now under Fire Bans with no barbeques or fires allowed. However competent you think you are, just don't light a fire. Don't take a portable or disposable BBQ on your walk or camp and even with stoves, do think about the ground underneath.
Provisions - A jug or larger water bottle to just keep filled up and be available is useful, so children can help themselves whenever. If you can get ice, put that in the cooler and in your thermal cup.
Pack a water bottle each, good by day to reduce plastic waste and good by night to help cool down. Little sips though, if you don't want to be nipping to the loo all night. Who can be bothered?
I've heard of summer camps where they have had to have the "wee colour" chat with youngsters. That if it is dark orange or you are not going at all, then they NEED to drink more. Heat exhaustion or heat stroke is not what you need on your holiday. Adults, alcohol does not count.
You can add an emergency blanket into your cool bag to help with insulation and packing smart to start with can help with food not going off quickly. Don't bother with chocolate anything. Watermelon is great.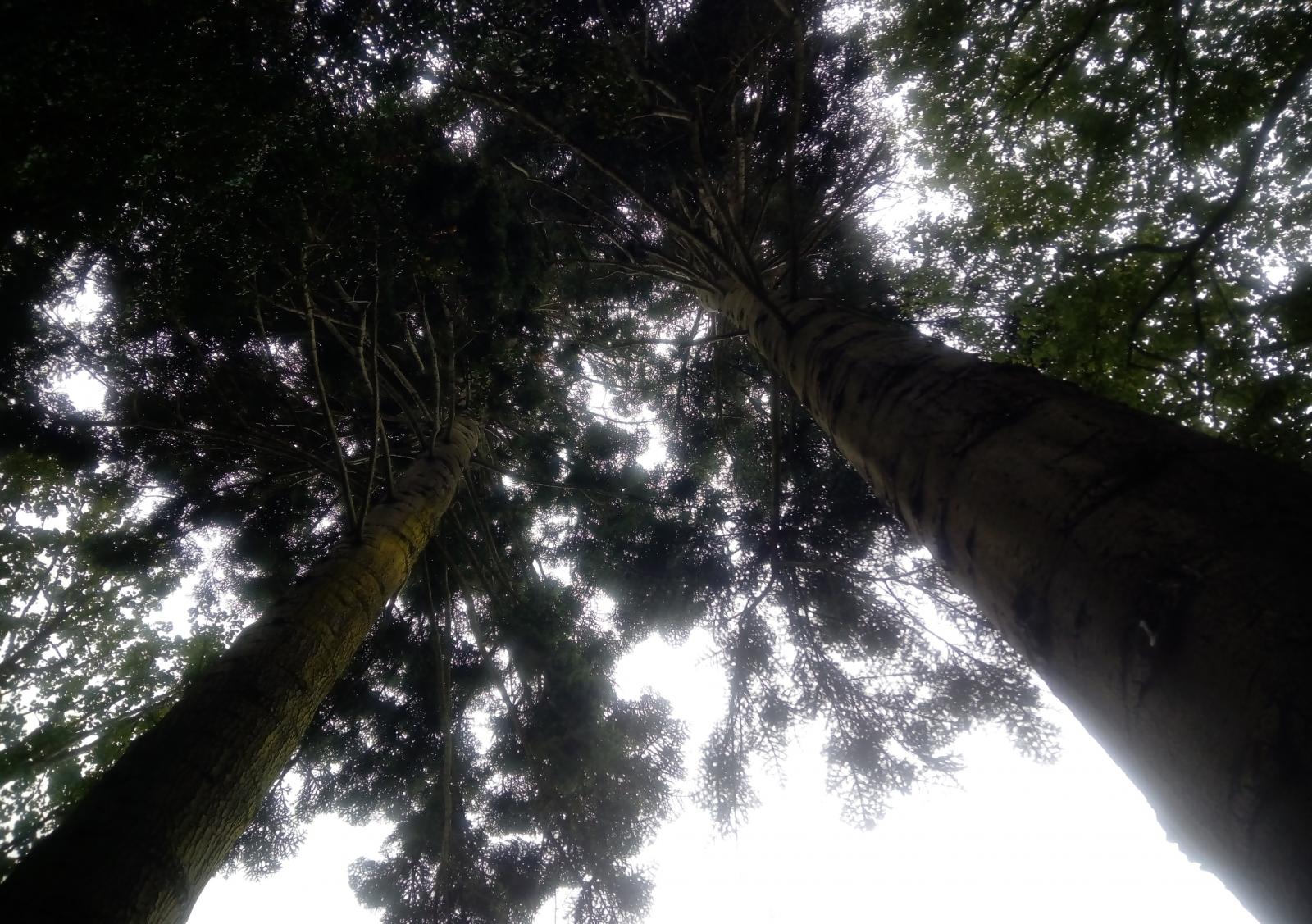 Keeping food cold - Some people take a fridge, others make do with cool bags hidden in the shade of trees, don't leave it in your tent by day. We always take a bucket and a muslin cloth/tea towel for the milk. Half fill the bucket, pop in the milk carton and drape the damp cloth over the top, edges into the water. You can fit a few cans around the sides too, to keep other drinks cool. You could take a pint of milk frozen which then acts as a large ice cube in the cool bag. I took two meals ready-made and frozen in a cool bag. My neighbour had planned the same but left it in the fridge at home, gutting.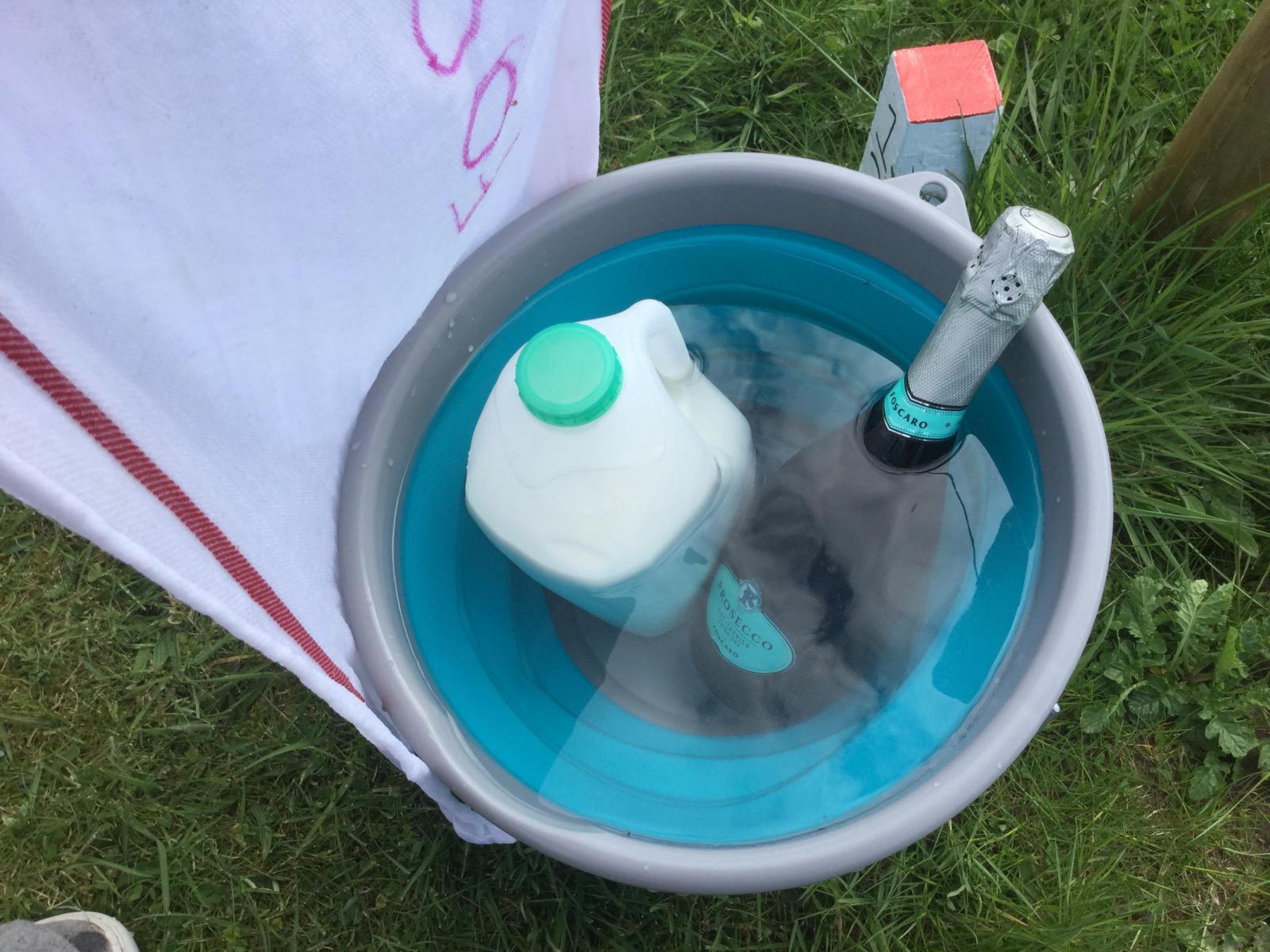 First aid Remember anti-histamine and hay fever tablets. We're not into dozy wasp season just yet, but the bees are getting drunk on pollen and can be a bit random. Take more sunscreen, keep topping it up. Also midge spray and ice for bites. Know the signs of heat exhaustion and (the serious one) heat stroke and how to treat them.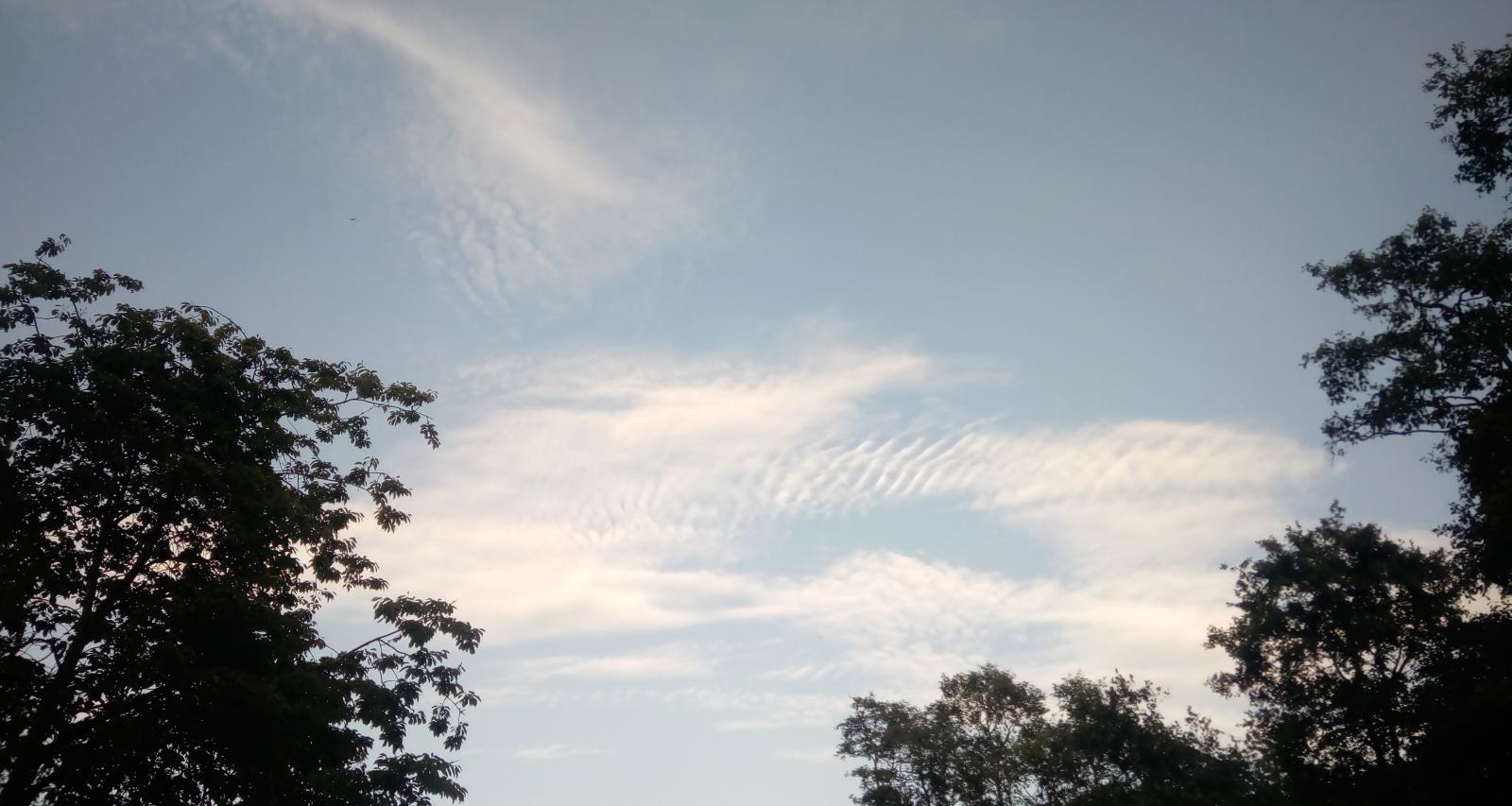 Do keep an eye on the weather forecast. I did notice the Mackeral sky, on my last night. Mackeral sky indicates a change in the weather and it did. I'd been looking at the Netweather 7 day forecast all week and sure enough the rain arrived in the night, I was all prepared but it did rain all morning as I took my tent down. Although rain is quite scarce at the moment, we do get thunderstorms alongside the heat and humidity. The Met Office issue severe weather warnings when there is a risk of Thunderstorms . They can be isolated when they arrive (within a large warning area) but with the potential for such a sudden change in conditions, the risk of flash flooding and lightning just keep an eye out. The Netweather Radar app will show where the storms are and how they are moving. Example from April 2018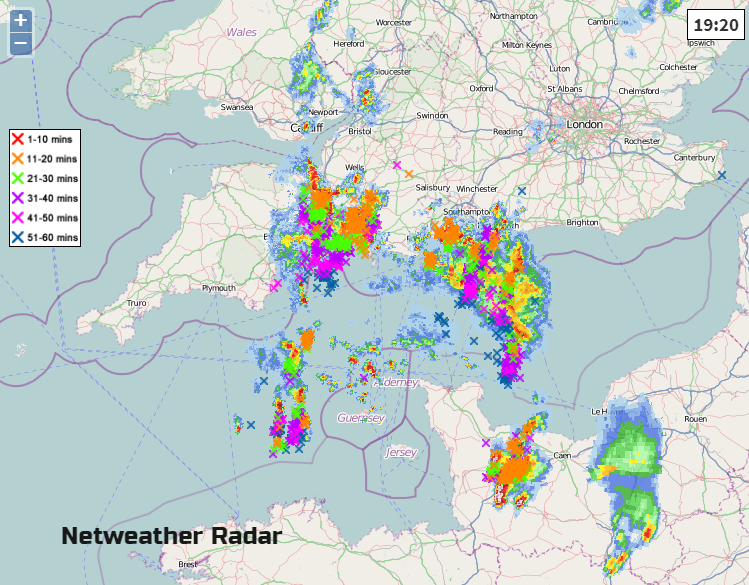 Have a rest, take it easy. You are on holiday so take time to slow down. Play games or read in the shade. As a Guide on camp, we would always have a Rest Hour after lunch, we had to stay in our tents, which we always moaned about and didn't see the point of but time "chillaxing" and keeping hydrated is vital in this heat. Enjoy.