The high temperatures yesterday, 25 °C+, were confined to central and eastern England, though eastern Scotland got as high as 20.8 °C (Leuchars) – which is still well above the average maximum. Today the heat, with temperatures in excess of 25 °C, has been confined to the southeast corner of England where we have seen light winds. Elsewhere, a cooler westerly or southwesterly breeze has kept temperatures in the low to mid-teens, closer to the average, away from central, southern and eastern England. So not really a heatwave for many, though perhaps for SE England it will feel like it.
Still warm Saturday, but turning cooler and fresher from the west thereafter ...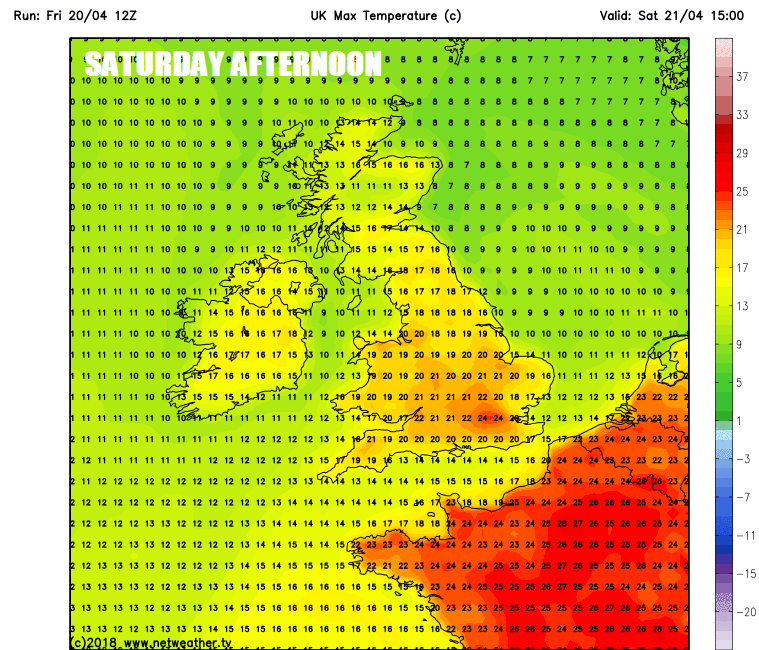 ... risk of thunderstorms pushing northeast on Saturday, as the cooler air pushes the warm/humid air out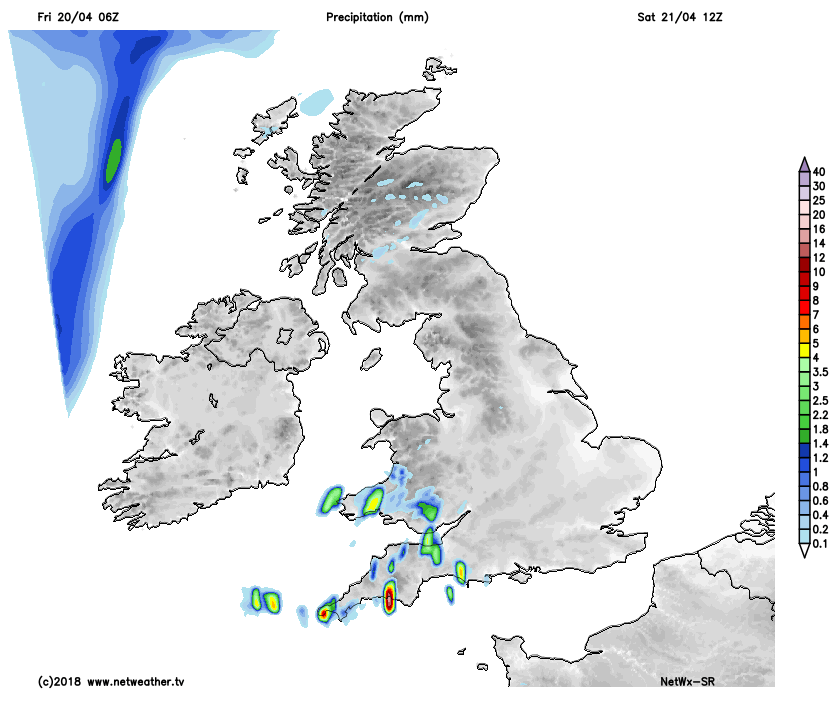 Saturday will see another warm day for many, and with increasing humidity spreading up from the south, there will be some heavy showers or thunderstorms breaking out across England and Wales, some of these could bring localised flooding, hail and strong winds. Temperatures not as high as today or yesterday, but across the south and east of England will continue to see temperatures reaching the low to mid 20s and the warmth and humidity will hang on across the southeast on Sunday, while cooler and fresher conditions spread in from the west of the Atlantic behind a cold front crossing the UK. The cooler, fresher and breezier conditions spreading across all parts early next week, with some outbreaks of rain or showers at times, but there will be some sunny spells.