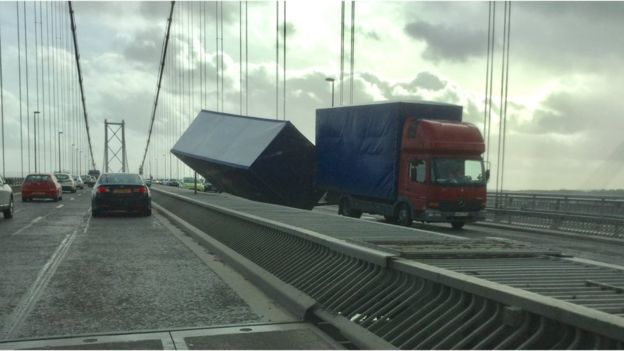 Queensferry
The name was decided through a 'Name the Bridge' process of suggestions, top five options and then a public vote. Caledonia Bridge was second with 31% and Queensferry Crossing won with 35.5% back in 2013. North Queensferry and South Queensferry are on either side of the Forth, and are named after Queen Margaret (St. Margaret) like the nearby University. She set up a ferry to carry pilgrims across the water on their way to St Andrews in the 11th Century.
What is allowed on which bridge?
The Forth Bridge stays with trains.
The FRB will become open to buses, taxis, bicycles and pedestrians- less strain on the aging structure.
The Queensferry Crossing is for cars, lorries and vans, motorbikes and will be like a motorway with a 70mph limit
However, there is a bit of shuffling about to be done with opening ceremonies and adjustments first.
Timetable
29th August 2017 is the first day the Queensferry crossing is open to vehicles, with an initial 40mph speed limit. The FRB temporarily closes to all vehicles except for bikes, and pedestrians, until the weekend.
Saturday 2nd Sunday 3rd Sept The crossing will be closed to vehicles ready for the Queensferry Crossing Experience, where 50,000 members of the public can walk across the bridge. A ballot was held for tickets, so don't just turn up.
The Queen and Prince Phillip are coming on Monday 4th for the official opening. Exactly 53 years to the day after she opened the Forth Road Bridge.
5th Sept – A community day which will allow another 10,000 local people and school children to walk across. Then that's it, no more pedestrians.
After this, the diverted traffic from the FRB is allowed onto the new crossing once more, a bit of work on the FRB to link up some roads and make it ready to be "public transport corridor" for the buses and taxis. The speed limit on new crossing won't go up straight away, but once everyone is settled onto the correct bridge then it will all become clear. Until the wind blows high and restrictions for buses set in on the FRB. Then they will get diverted across the Queensferry Crossing using the hard shoulder as a bus lane.What a plan!
The weather over the next few days looks quite settled, light winds and fine thanks to high pressure building into the weekend.
As we await winter with the new improved, wind proof crossing, I'll leave you with @fakeForthBridge. Hopefully no more of this malarkey.