Trains, ferries and flights have been cancelled with the forecast of violent winds, high waves and high tides. Power outages have already occurred.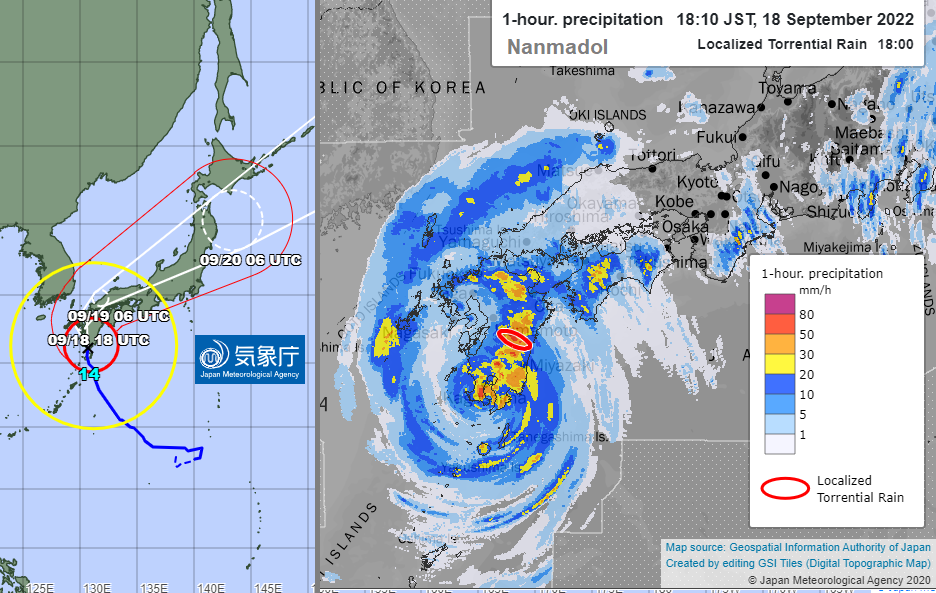 Islands in Kagoshima Prefecture saw the typhoon eye pass over early on Sunday 18th as it then moved north towards the mainland of Kyushu. Rain and thunder were heard far away in Tokyo as the torrents affected the coasts and mountains of SW Japan.
The typhoon will weaken over land but it is forecast to move eastwards across the largest island of Honshu with further warnings and rainfall concerns.
There has been a succession of typhoons in recent weeks in the western Pacific.
Eastern China was affected by Typhoon Muifa last week as it made landfall twice and affected China's largest metropolitan area and several of the world's major shipping ports. The typhoon, and eventually came ashore in Shanghai.
It was said to have been "the strongest storm to reach the Yangtze River Delta since Typhoon Damrey in 2012. There was severe disruption to the ports, oil and gas operations and ferry and shipping traffic were suspended with flights in the region were cancelled.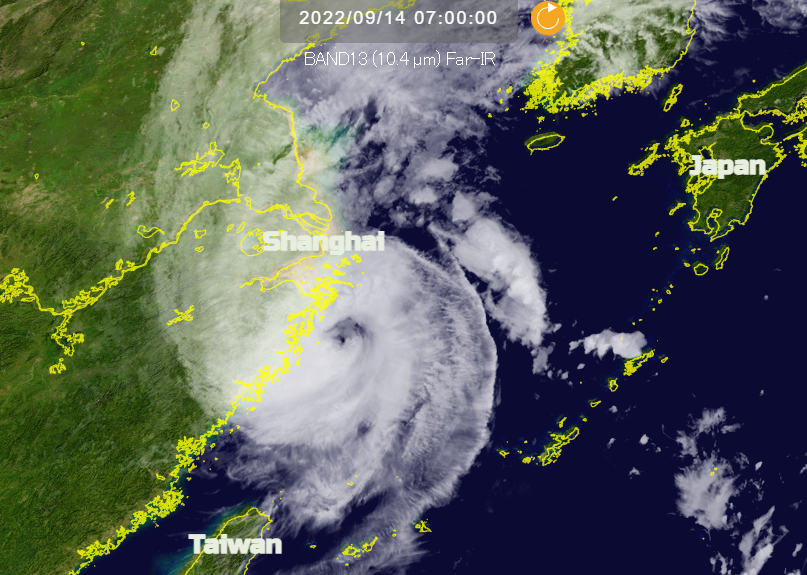 In the first two weeks of September, sea surface temperatures were quite warm in the Western Pacific, which fuels passing tropical cyclones. However, the surface waters off of south-eastern China had cooled, relatively, after the passage of Typhoon Hinnamnor at the end of August. Hinnamor had caused cooler water to well up from the depths and that may have kept Muifa from intensifying even more. NASA
Tags:
World Weather
&nbsp
Severe Weather