3. Grow From Seed and Then Save It
It's far more cost-effective to grow from seed than it is to purchase plants and there are a wealth of online seed companies that you can order from (although delivery times may be longer at the moment). Some of the smaller companies have struggled with the increased demand for seeds and have had to put a temporary halt on orders, so you might need to shop around a bit. For organic seeds, The Organic Gardening Catalogue is still up and running.
At the other end of the plant life-cycle, you can try saving your own seeds. This saves money, protects genetic diversity and means you will have your favourite varieties to grow year after year. Prized varieties can even become family heirlooms and be passed down from generation to generation.
4. Raid the Recycling for Seed-Growing Containers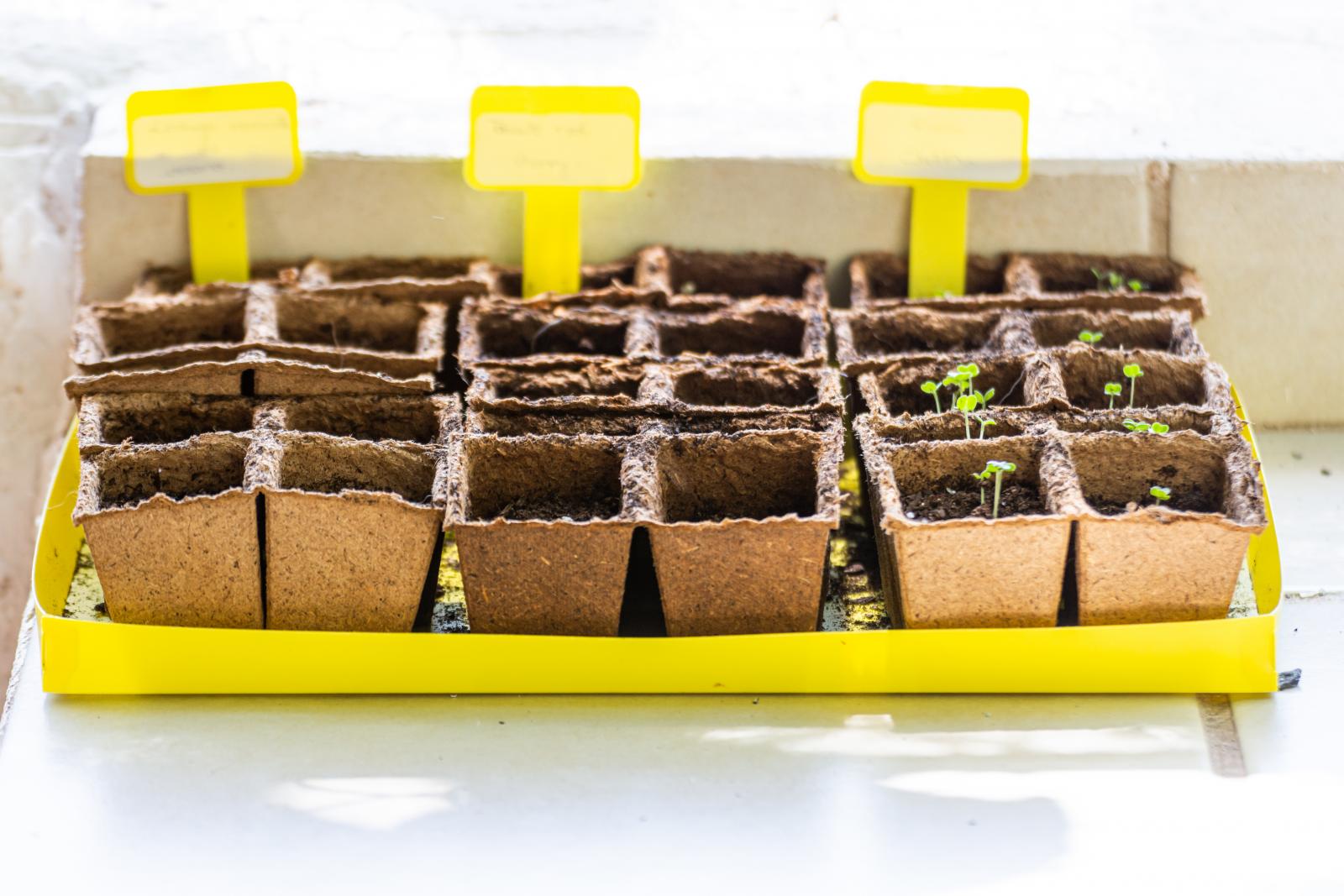 I highly recommend raiding the household recycling when you need containers for seed sowing and potting on. Old margarine tubs, plastic yoghurt pots, egg boxes, and tetra-paks (with one side cutaway and the lid left on) all make great seed-growing containers. Remember to punch a few holes in the bottom for drainage.
5. Take Cuttings and Divide Perennial Plants
Increase your plant stocks for free by taking cuttings and dividing perennial plants. Cuttings are taken at different times of the year depending on the stage of plant growth being used. There are lots of videos available online to talk you through the process. Dividing clumps of perennial plants and bulbs like daylilies and rudbeckia is a simple way of increasing plant stocks. Rhubarb can be divided every few years, as can comfrey, one of my favourite plants.
6. Get Creative with Repurposed Planters
Gardens are great places for recycling and repurposing all sorts of items. If you're put off this because you're wondering whether your garden might end up looking like a rubbish tip - don't worry. It's perfectly possible to maintain a sense of style whilst giving new life to unwanted household items. You're probably familiar with old butler sinks being used as planters and a quick survey of Pinterest will enlighten you with a multitude of repurposing possibilities. Old wellington boots, chests of drawers, an old wheelbarrow, the only limit is your imagination. The quirkier the better in my opinion so embrace your creative genius, repurpose old objects and plant with panache!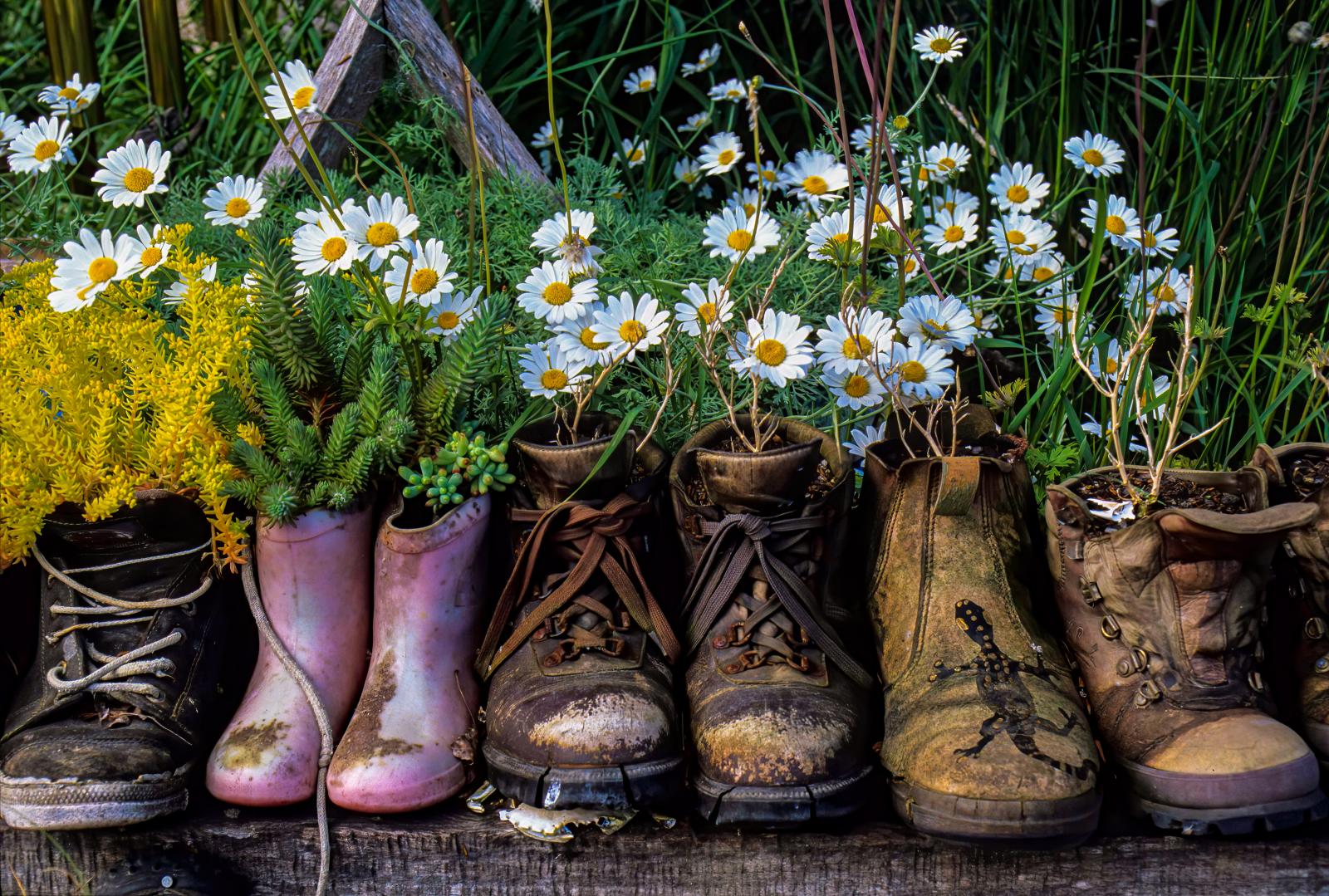 7. Arrange Seed and Plant Swaps
Sharing is caring as they say and arranging seed and plant swaps is a great way to expand and diversify your plant stocks whilst supporting fellow gardeners. Whilst in-person gatherings are currently off-limits, you can take it online. You can use existing sites like freecycle and local community pages on social media or set up a new group dedicated to local plant swaps where members can post their plant requests and offers. And of course, you can keep it simple, doing a few swaps with friends and neighbours, collecting or delivering as part of your daily exercise.
8. Source Tools and Equipment Second Hand
Whilst car boots sales (my usual go-to for gardening bargains) aren't possible during lockdown there are plenty of other ways to source second-hand tools and equipment. Gumtree, Facebook Marketplace, and E-bay are all places to have a look for some bargains. You could also borrow from a neighbour and offer some plants or seeds in return.
9. Make Your Own Liquid Fertiliser
Making your own compost is a must for the self-sufficient gardener but it's not a quick-fix if you need to add some fertility to your garden right now. Liquid manure on the other hand only takes a couple of weeks to mature and it's a very straightforward process. Simply submerge some leaves from plants such as nettle and comfrey in a bucket of water and leave them to rot down. You can make all kinds of liquid fertiliser depending on which plants you use but be warned, the resulting liquid is seriously smelly! I recommend making it at the far end of the garden and be careful not to get any on your skin on clothes or you'll find that people will want to stay much further away than the recommended 2 metres!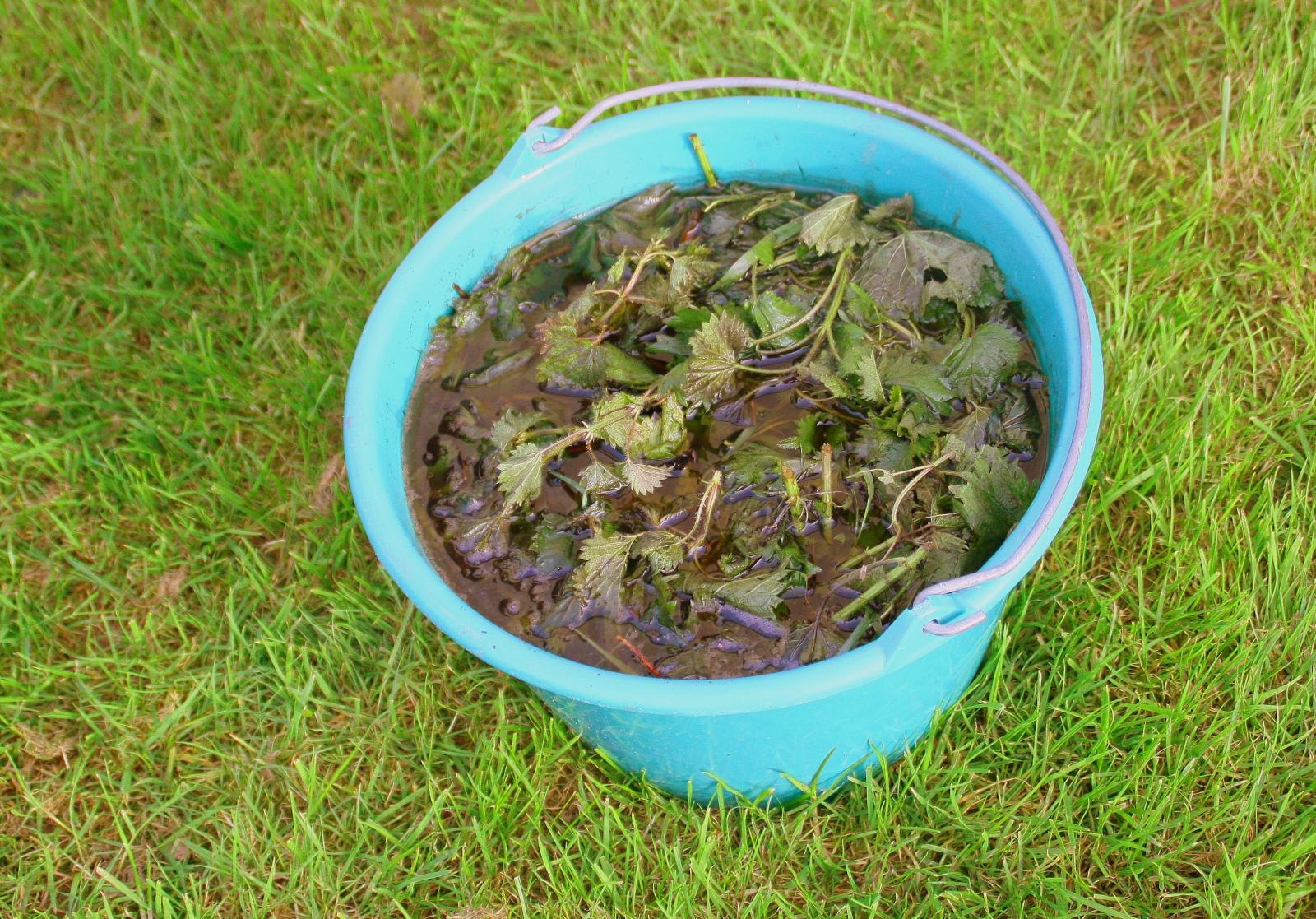 10. Get Free Advice
The internet is a gardener's friend these days. You can look up various gardening sites to find out about specific plants and there's probably an answer for every single gardening question out there. There's also that perennial classic Gardener's Question Time on Radio 4 and although physical libraries aren't open at the moment, you can still access E-magazines and E-books via your local library website. Reach out to neighbours too, nothing beats getting bespoke advice from someone experienced in gardening in your locality.
Being a thrifty gardener means thinking creatively, working towards becoming self-sufficient in essential resources and embracing the ethos of sharing. The love of gardening is currently uniting people across the nation and it's a great time to support each other through local community-led initiatives and conversations over the garden fence. You never know where it might lead to post lockdown. Street gardening parties, new community gardens - there are certainly some exciting possibilities.
Stay well everyone and happy gardening!