If you have had enough of all this damp, wet UK weather you might have already booked or be considering heading aboard this Christmas. We'll have a look at Spain and Portugal, Canaries, Cape Verde, Turkey, Egypt and Lapland. No real signs of a White Christmas for the UK. There might be a few flakes in showers from the far NW to officially qualify somewhere but otherwise, there are more rain and flooding issues to come this weekend, particularly for southern England.
There have already been problems on the roads with flooding so if you are traveling to the London Airports in the next few days be aware that the M23 closed this morning and there have been delays on the railways. With so much water, saturated ground and high river levels more incidents are likely especially as heavy rain arrives later on Saturday.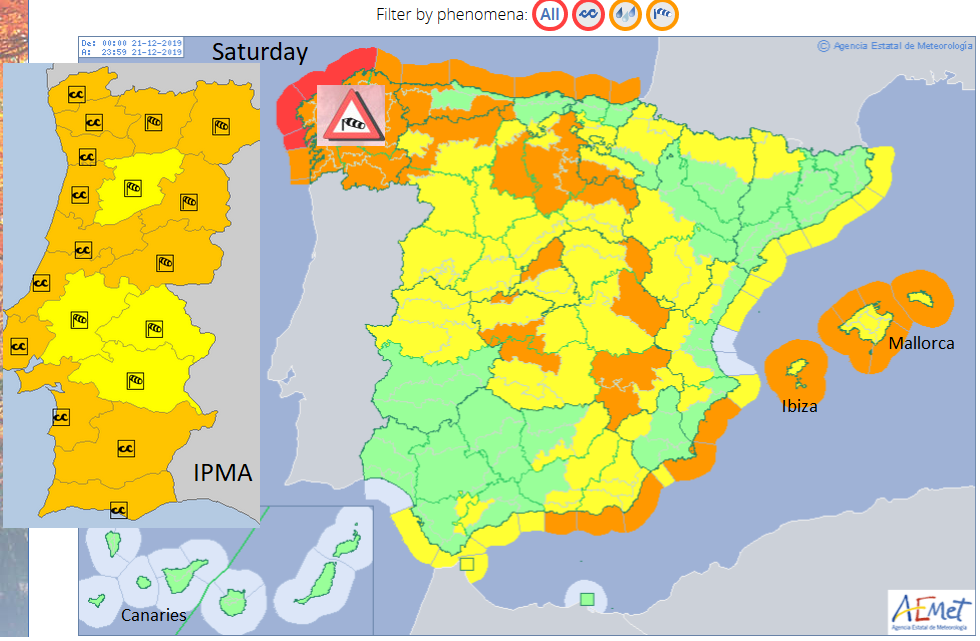 Another area with some problematic weather has been Spain and Portugal. A more southerly Jetstream has been bombarding the NW of Iberia with low pressures and so stormy conditions.
Portugal has orange wind and large wave warnings for the mainland and Azores. As one area of rain clears away eastwards from mainland Spain over the Balearic Islands, wind warnings remain across the Peninsula. Then further bands of rain sweep down from the stormy NW of Iberia. Western France also having a wild weekend with large waves.