If you are thinking about Christmas, say traveling, then the recent flooding and wet weather have already caused disruption to the railways and on some roads. Spurious cold weather and snow claims aren't helpful at this stage. Snow actually falling on Christmas Day isn't that likely and with our warming global climate, claims of the coldest ever winter seem more than unlikely, but not impossible.
December 25th and December 12th are both too far ahead for details. For a White Christmas, the Met Office defines the term as at least one snowflake falling in a specific location during the 24 hours of December 25. There is a list of places and odds around the UK.

If you are worried about bad weather for the general election, the deadline for applying to postal vote is by Tuesday November 26th, you need your application in by 5pm for England, Scotland and Wales. Then the weather on the day won't matter for your vote.
December weather can bring fine winter sunshine with a chill in the air, fog and frost if it is calm. Winter storms with wild winds and lashing rain or it can snow with ice and low temperatures. It is also dark early, all of which might put people off venturing out to vote, or popping by on their way home from work..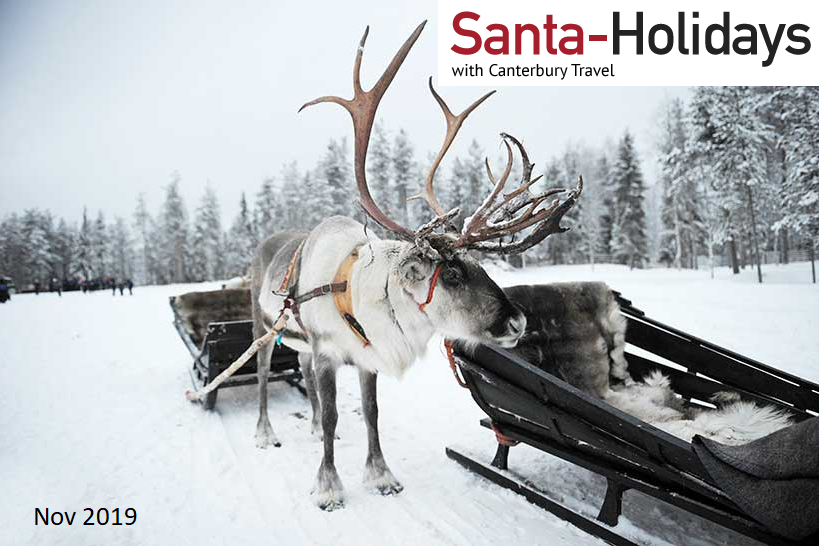 It's been snowing in Lapland. If you remember back to last year there was a lack of snow, even no snow at all for parts of northern Finland with special Christmas trips being canceled in early December. All seems well and snowy this season.
Beast from the East news. There has been some chat about SSW, Sudden Stratospheric Warming which occurs high in the atmosphere. Effects after a SSW include reducing the westerly zonal flow and interrupting milder winds with a higher chance of colder weather in the following weeks and months. This could then include a spell of very cold easterly flow for the UK around a Scandinavian high pressure and snow from the east.
The Met Office model is not showing any signs, yet. Remember the 2018 snow didn't happen until the start of March and we are able to give out early warnings well before the cold hit. The chat is around the American ensemble model which contains several runs with slightly different parameters and three members show SSW signs. If you are a Coldie (looking for cold, wanting snow) then a slight sign like this is eye-catching. It is not definite and wouldn't make a difference anyway to our weather until 2020. Plenty more chat in the Netweather Forum.
For a bit of snow fun, the Netweather Santa Shaker is back for Christmas 2019.