Pressure remains relatively high across England and Wales on Tuesday, giving most parts another dry day. There'll be sunny spells after an early frost in places, with mist and patchy fog lifting into low cloud in some regions before finally clearing. Northern Ireland also sees sunny intervals, but cloud amounts here will vary perhaps bringing the odd shower to Tyrone and Derry later. The South and East of Scotland should also see sunny intervals, but much of Scotland will be rather cloudy with further rain at times expected towards Highland and across Orkney and Shetland.
A South West wind will be blustery over the North and North West Scotland, with some strong gusts expected over exposed coasts and hills. It'll also be breezier over Northern Ireland and southern Scotland but across Wales and much of England, winds continue mostly light.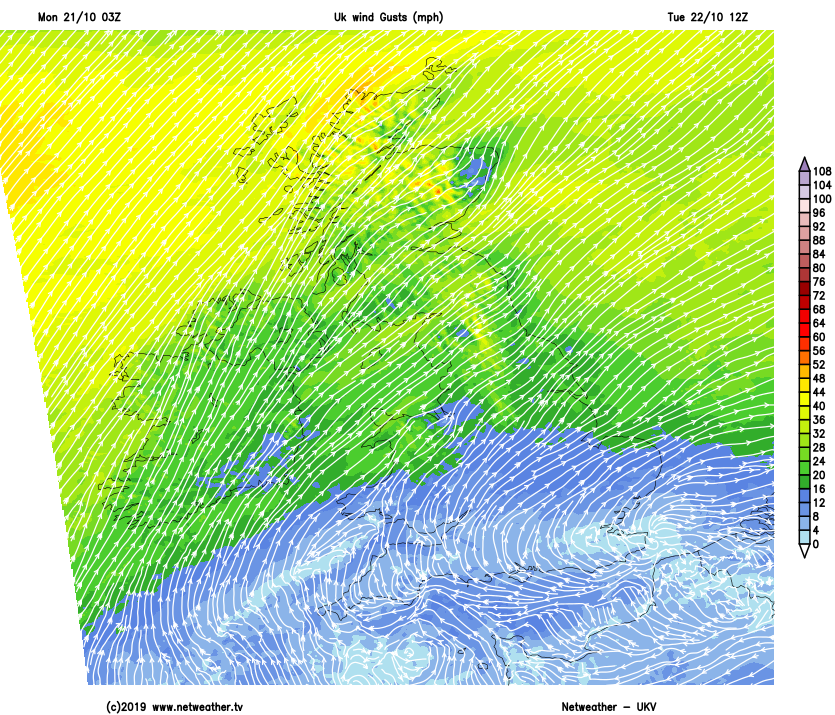 After the cold start it should feel slightly milder in most parts into the afternoon, with top temperatures 11 to 14C locally 15 or 16C in the South.
The North and West of Scotland and much of Northern Ireland stay cloudy and windy after dark with rain at times. Cumbria and the East and South of Scotland also see patchy cloud, but here it should stay. For most parts elsewhere though, it'll be a dry night again with clear spells. Light winds will allow mist and patchy fog to form again, and while a touch of grass frost is possible in the coldest spots temperatures generally shouldn't fall below 7 to 10C in the North and West and 3 to 6C in the East and South.