With three months average rain falling across a large swathe of the country over the last thirty days, many farmers and growers, in particular, are desperately looking for a dry spell. The good news is that changes are on the way, with a sharp rise in pressure expected on Sunday and into the new working week. This'll eventually settle things down, but for the meantime, it's much of the same.
We still have our resident depression, but as moves into the North Sea, there'll be subtle changes. For example, we should see more in the way of sunny spells and fewer showers in the South today, but there'll be some dotted about, especially towards Sussex and Kent at first. Across the East and South of Scotland, it's a wet start, with this showery rain spreading to North East England through the morning. Elsewhere it's simply a story of sunny intervals and scattered showers, with a chilly wind from the North spreading to all but East Anglia and the South East before dusk.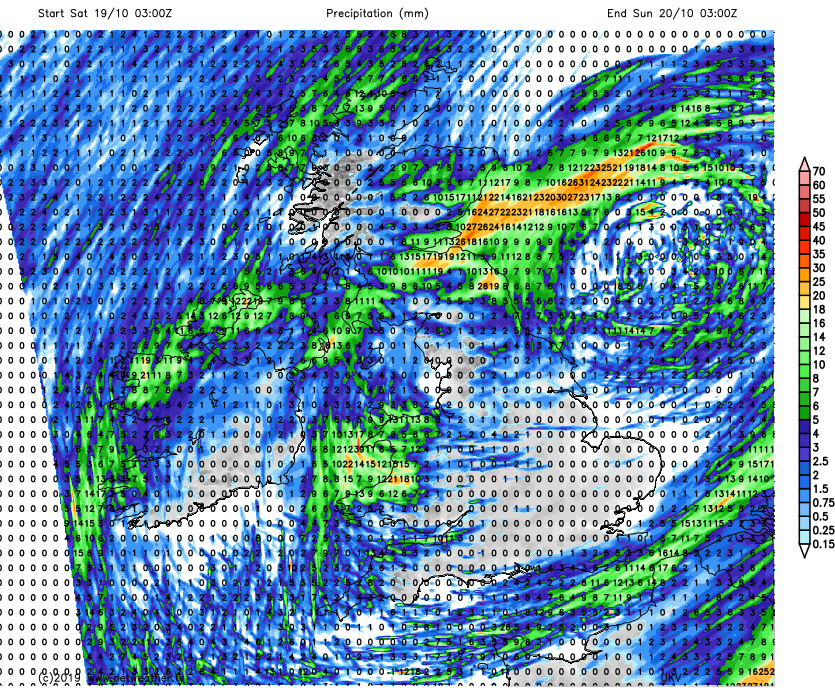 Beforehand though temperatures reach 13 to 15C in the South, but further North, 10 to 12C is about the best you can expect.
A cold northerly wind eventually reaches all parts after dark. This'll continue to bring scattered showers chiefly to the North and East of Scotland, eastern coastal counties and exposed coasts of Northern Ireland. Most other places, apart from the odd shower, become dry, with clear spells developing. This'll allow it to turn quite cold, with a ground frost in some rural areas. Temperatures could fall close to freezing in some sheltered parts of the North and around the Welsh borders, but patchy cloud should prevent the thermometer from falling below 4 to 7C in most places despite the cold wind.