Yes, it is. There is a Bank Holiday weekend coming up for most of the UK at the end of the month. August so far has seen a lot of rain, so for those with a long weekend off or just ending their summer holidays, it might be nice to have a bit of warmth and sunshine, for a change.
At 10 days ahead, it is at the far end of comfortable forecasting medium-range. If you are getting married on Saturday 24th August at 2pm, it's not really worth giving too much weight to a symbol hourly forecast just yet. However, you can take themes this far ahead, especially if high pressure appears. High pressures don't move much and if they settle in the right place, they can bring more settled, dry sometimes warm weather and summer sunshine.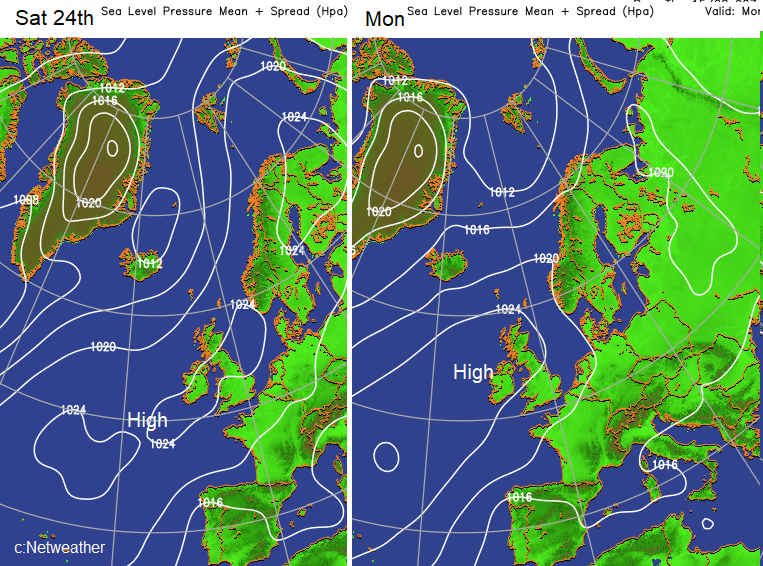 And for the late August Bank holiday weekend, a high pressure is currently the dominant feature on our forecast charts! This means that it shouldn't be as wet as it has been this month. Temperatures might move from current high teens/low 20sC higher into the twenties, maybe reaching 30C. There are signs of daytime warmth.