Thunderstorms clearing the Edinburgh Festival, August 2019 Netweather Radar
Looking at rainfall totals in summer for specific locations can be a bit misleading. For example, Edinburgh has a few rain gauge sites around the city area but a heavy shower might hit or miss the recording spot. In autumn and winter, heavy rainfall comes from large frontal bands linked to low pressures which reach right across the counties or even the UK. The average maps use radar data along with rain gauge measurements so provide a better, wider picture. The chart below shows what to expect, on average, for August rainfall.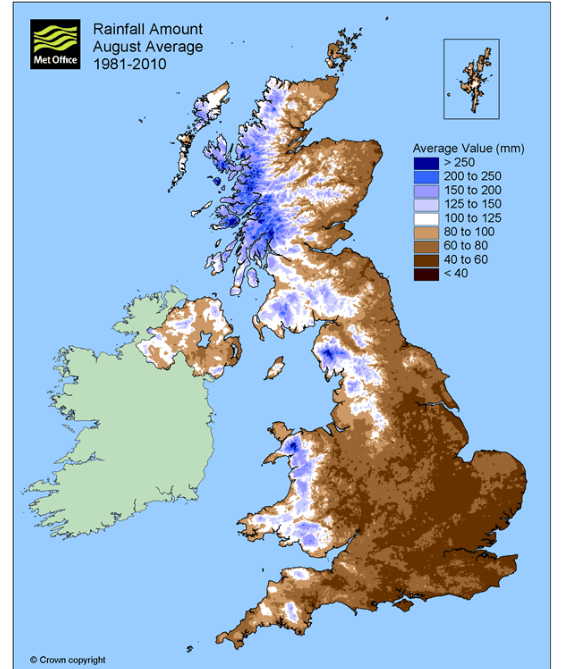 The jetstream gets blamed in these unseasonal weather set ups. It's been powering straight across the Atlantic recently high up in the atmosphere, barrelling low pressures at the UK and so plenty of rain bands. For a more settled summer, we need a more amplified pattern where the jetstream is interrupted and forced north in big whirls. Pressure at the surface builds and 'summer proper' takes hold.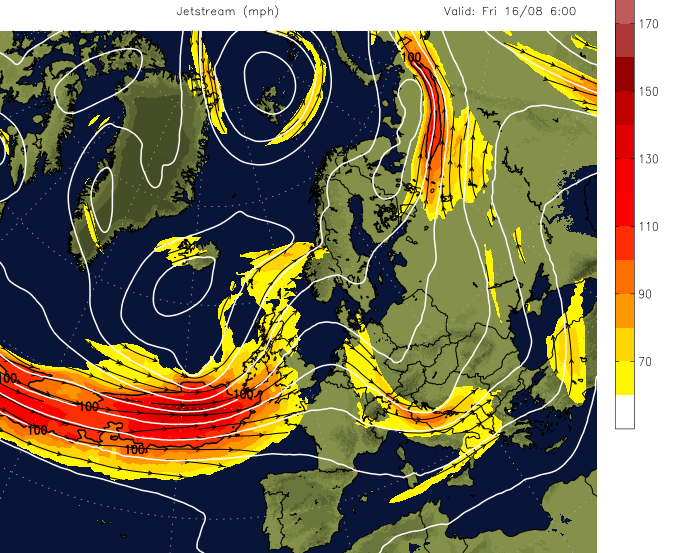 There are some signs that this could happen later in August, but will it be just in time for #Backtoschool*. Before we set up plans to shift (*English and Welsh) school holidays earlier into July, do remember back to the infamous 2009 'BBQ summer'. When the longer-term, technical Contingency Planning Forecast was given a throw-away line in a Met Office press release, which the media ran away with and then it rained a lot. Even then, August was okay for much of the UK. Western Scotland, Northern Ireland and Cumbria did have twice their monthly rainfall, but it was July 2009 that produced the wettest UK July on record.