A tropical Storm has formed out in the Atlantic, now named Ernesto. The Atlantic continues to throw low pressures towards the UK with northern and western parts seeing a good deal of unsettled, wet and blustery weather. This continues through the rest of this week but added into the mix, a bit of extra energy and oomph.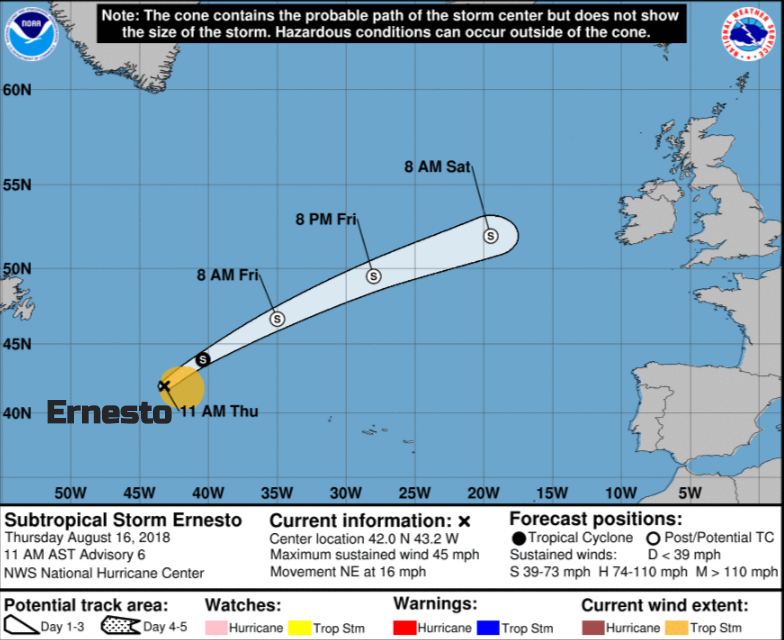 There will be a spell of wet weather moving across Ireland later on Saturday then over Scotland and northern England, particularly Cumbria and the Pennines. After the dry, hot and sunny months earlier in summer, many areas will still be grateful for the rain but there won't be much for SE Britain.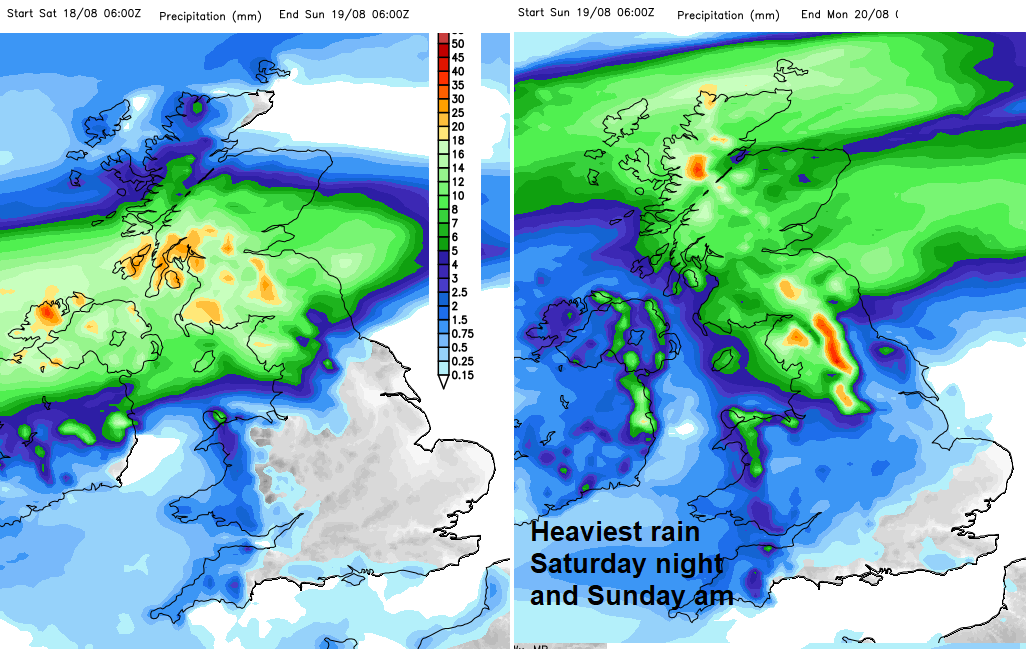 There still could be some changes in the path of the low pressure and so the heaviest rain areas could shift. From these forecast charts, western Scotland, the Cumbrian Fells, the Pennines and the Peak District all get a soaking with over 30mm.
"Local flooding is possible but not expected from river and surface water flooding over parts of the north of England and Wales from late Saturday and into early Sunday. Land and roads may flood and there could be disruption to travel here." Environment Agency