The skies will be clear overnight, and it will be even colder. A few wintry showers will be blown into North Sea coasts in the evening before the Atlantic begins to have an influence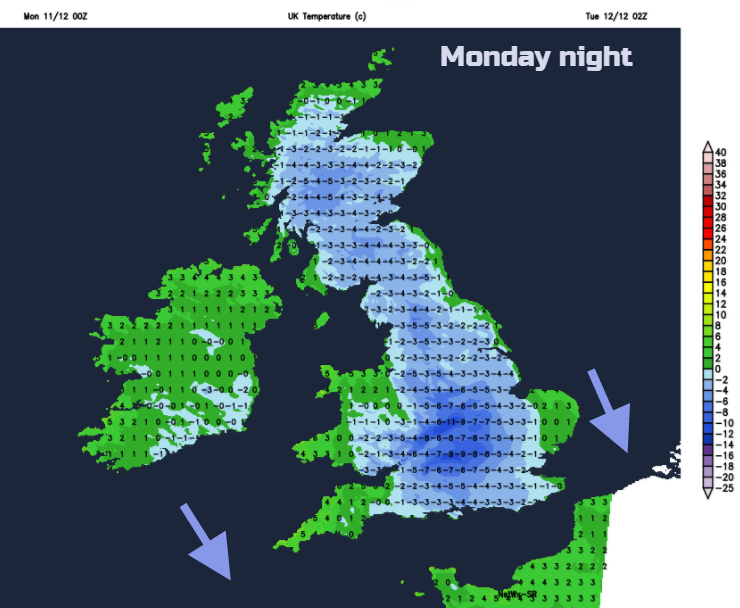 Pressure begins to rise overnight settling the weather down and subduing many of the showers, Through Tuesday the winds turn to a less cold westerly and cloud and frontal rain moves over Northern Ireland. This will turn wintry over the hills but not much more. For Britain, many parts will stay at or below freezing through the day. SW England will feel milder air arriving, up to +7C.
Into Wednesday, there will be blustery winds and more rain moving eastwards with wintry bits mixed in. Hail, thunder and a low risk of flooding as the snow begins to melt and heavy bursts of rain move through. A much more unsettled look for midweek but not quite the bitter cold of Sunday and today.
Ice window photo - Gregor Stratford - Grampian
Santa Shaker for a White Christmas