And this year's migration is underway.This was the synoptic pattern for the end of September. The Scandinavian High sat in place for days.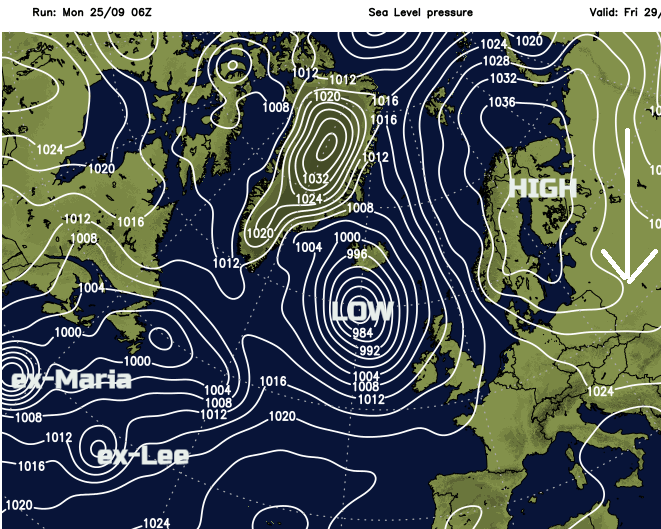 You are likely to get a good tailwind around a Scandi High and so an easier or even quicker journey. Also, a high pressure would give more settled, "good weather" conditions, although still with the possibility of fog. This would be favourable over stormy low pressure and bad weather with low cloud, changing strong winds and rain. The start of October 2017 has seen a shift with low pressure over Scandinavia instead. Could this hold up the swans and put back their arrival date?
WWT studies have shown that the weather is a major influence on when Bewick's swans migrate from Russia, with the wind direction being a particularly crucial factor.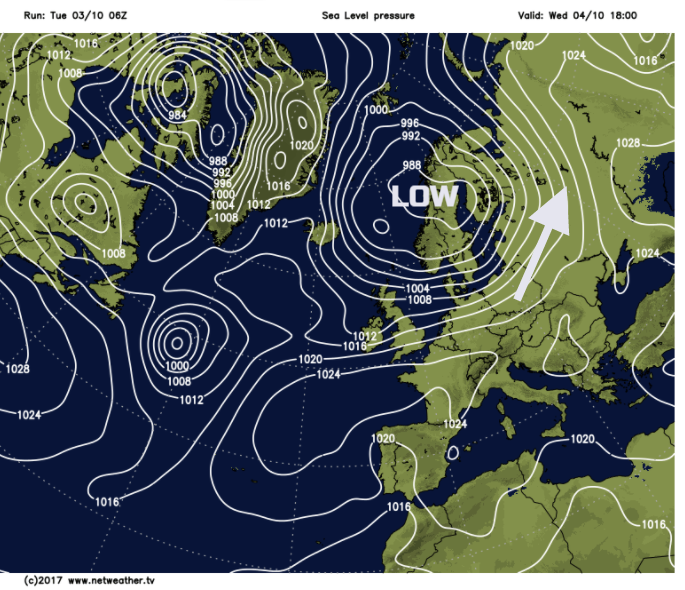 The Bewick's swans are often seen on lakes in the Netherlands just before arriving in the UK. They do look similar to Whooper swans which also arrive at this time, but from Iceland, yet the Bewicks are smaller and sound different. It doesn't seem they are that reliable a prediction. Maybe looking at the synoptic pattern for their journey explains more than some mystical forecasting ability. Other suggestions; fat squirrels, ladybirds or field larks?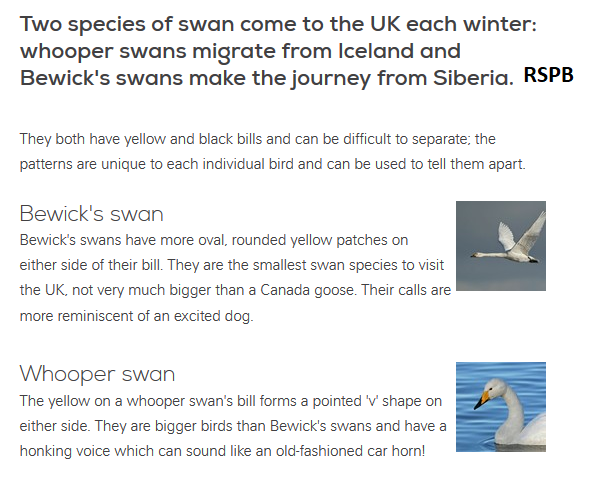 According to the WWT, the number of Bewick's swans making the migration from arctic Russia to northern Europe has plummeted in recent decades. Among the threats to Bewick's are:
Loss of habitat including wetlands
Illegal hunting and lead poisoning
The presence of wind turbines and power pylons in their flight path
Climate change resulting in poor breeding numbers