This week there have been torrential downpours over Northern Ireland and Scotland with widespread flooding in Ireland and the Western Isles. With thunderstorms mixed in, the far north and NE of Scotland had, even more, weather action on Thursday, with at least two funnel clouds spotted. These rare weather phenomenon may not be what you are looking for at the end of August, if you were after a late taste of summer but still, they are exciting to witness.
This from Stonehaven just south of Aberdeen on Thursday
And from Latheron in the far north, not far from Wick.
If the pillar of cloud does not touch the ground then it remains a "funnel cloud". If it touches the ground, then it can be named a tornado. just don't call it a mini-tornado, you'll upset Nick Finnis. It's tricky to tell on the Caithness one. There's no such thing as a mini-tornado - Period!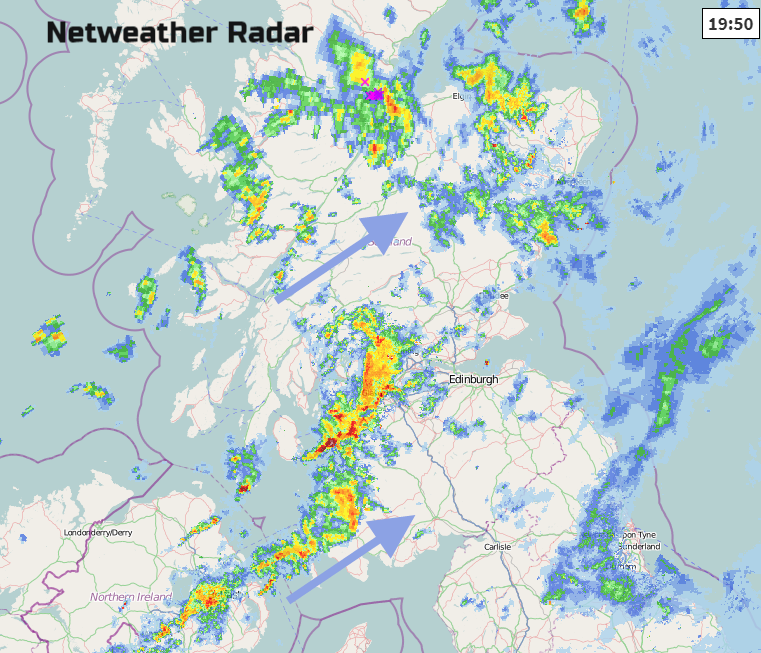 Although the Bank Holiday weekend weather is looking pretty good overall, with rain from the NW on Monday, we still have more heavy, thundery showers about for Friday evening rush hour and a busy traffic spell. The Met Office have issued Yellow 'Be Aware' warnings for heavy rain this evening, with surface water and spray, reduced visibility and the risk of localised flooding.