This quick formation of the mist/cap cloud means the small water droplets are quite uniform, and these are ideal for iridescence; diffraction of sunlight giving beautiful colours and so the rainbow clouds. The sunlight is dispersed by the mist droplets into the various colours.
Other rainbow clouds- Circumhorizon arc
Also, know as Circumhorizontal Arc. When the sun is very high in the sky, around noon, mid-summer, equatorial areas. Need a Halo, a very large one, which is an optical phenomenon circle formed by ice crystals in very high cloud. It's so large you can only see a portion, which can look like a nearly straight line or slight arc. The Cirrus cloud takes on the rainbow colours which can be quite brilliant. (Previously known as the lower circumzenithal arc). Also, gets referred to as a 'fire rainbow' but this is not a correct term.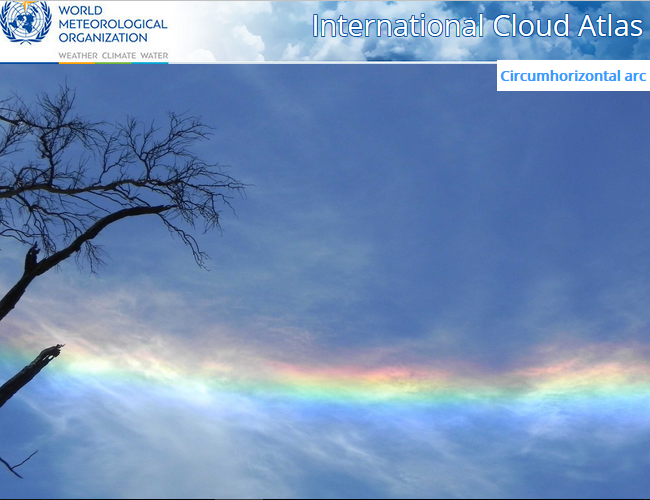 Nacreous Clouds- which caused some excitement in Feb 2016 here in the UK with rare sightings for a few mornings.
Seen rainbow-like, Mother of pearl clouds?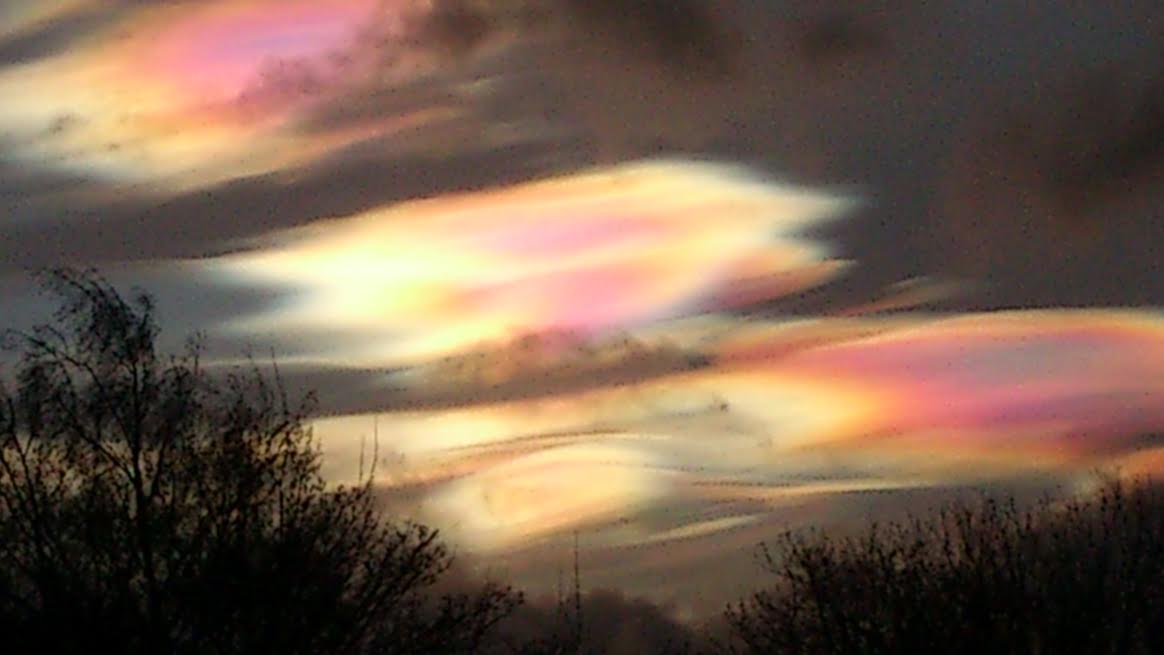 Other Articles
New clouds in the WMO Cloud Atlas
Weather phenomenon - What is this white soft hail like, almost snow? = GRAUPEL