Lapland
The air is extremely clear this far north, you could see for miles from the plane with a wonderful orange glow in the air, like sunset but too light for that. Lapland has eight seasonal periods: First Snow, Christmas, Frosty Winter, Crusty Snow, Departure of Ice, Midnight Sun, Harvest Season and Colourful Autumn. How wonderful these descriptions are. The runway was clear, no landing on snow just yet. (The de-icing for the return journey was serious as the wings were coated in lots of gloopy spray.) It was quite a lively landing though, not sure what that was about, but everyone was happy as we'd had a Christmas singsong along the way and "Santa was waiting"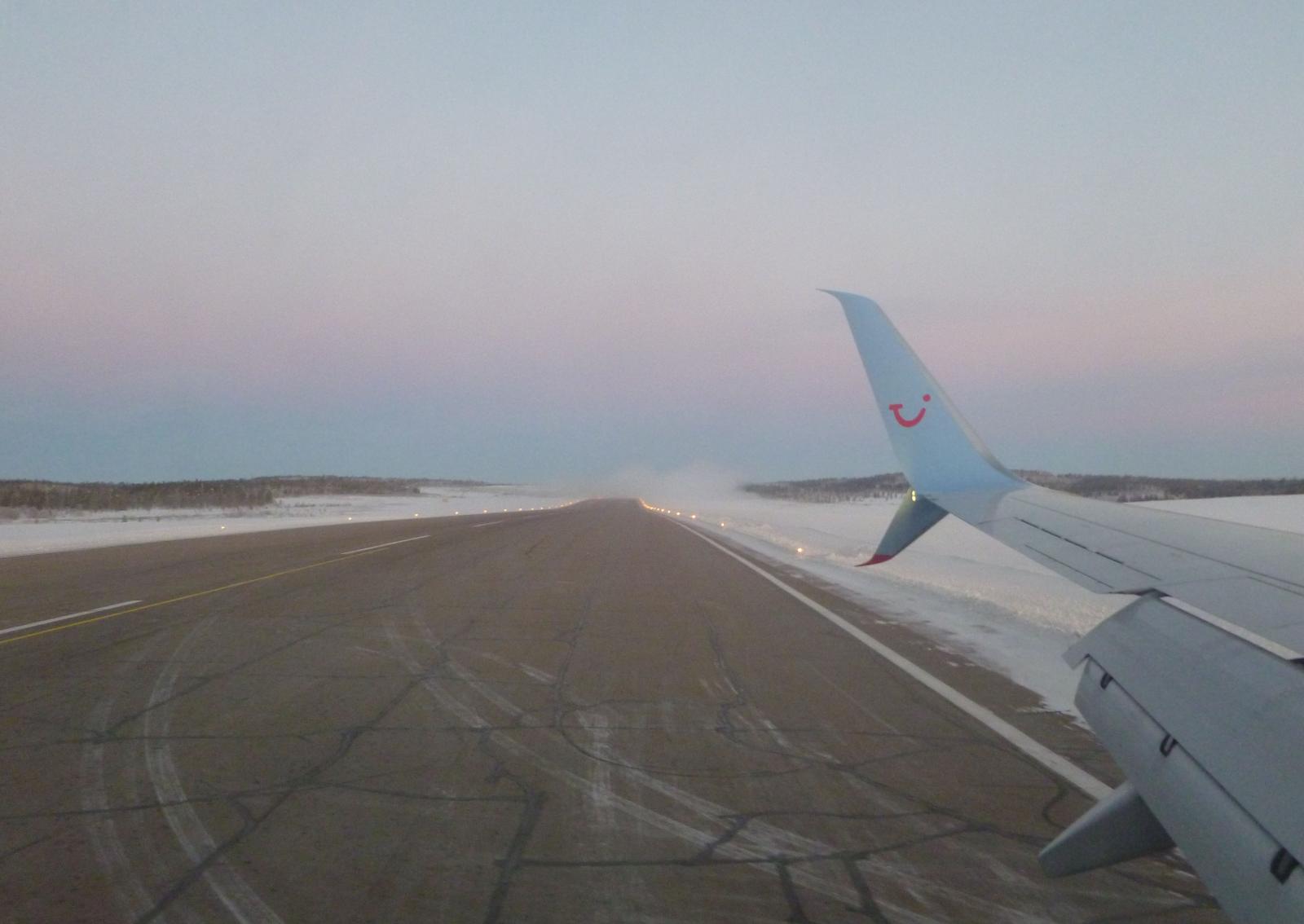 Temperatures
I had expected it to be cold, obviously, say around -12C. When we landed the pilot announced that it was clear and very cold at -28C! Not record cold though, which was -51.5°C at Kittilä in January 1999. The highest depth of snow: 190 cm, for Enontekiö, in April 1997, it is Finland's most snowy area.
You are told to dress in thermal base layers with a fleece top and warm trousers, really decent gloves, woolly socks and headwear, a balaclava and cosy hat. A snowsuit and snow boots are provided at the airport and then you should be ready for the journey by sledge (pulled by a skido) to the resort in the woods. This was about 20 mins away and was so cold! Just the moving air, as we bumped along. I had silk liner gloves and modern fabric mittens, which were highly recommended in a UK shop, but it just wasn't enough. It was all fine in the end, but I really got the sense of how brutal this cold was, this could kill you. Which perhaps isn't the ideal introduction on a trip to see Santa, but it's not that cold every day.
Lapland weather http://en.ilmatieteenlaitos.fi/observations-in-finland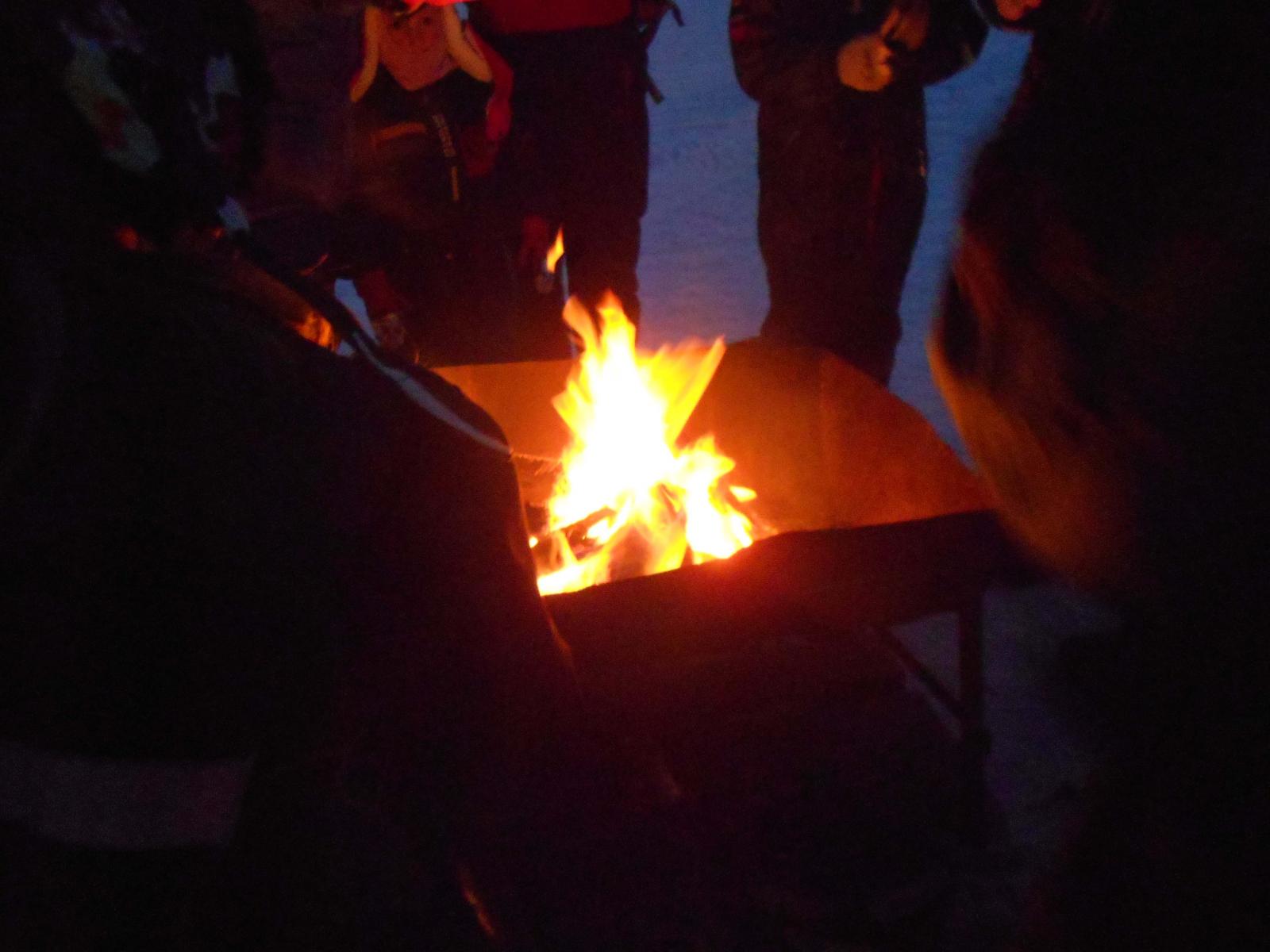 After a brief warming by the fire pit and some delicious hot berry juice, the fun could begin. The snow wasn't right for snowmen or snowballs, just quite dry, even icy as the temperatures were so low that day. The light was beginning to fade but a gorgeous orange moon rose slowly over the treeline.
The sledging and tobogganing were ideal. Recent sledging attempts in Scotland have involved driving off into the hills, walking quite a way, getting really wet and cold and bouncing over hidden gorse or gravel. Lapland has fast toboggans and smooth slopes.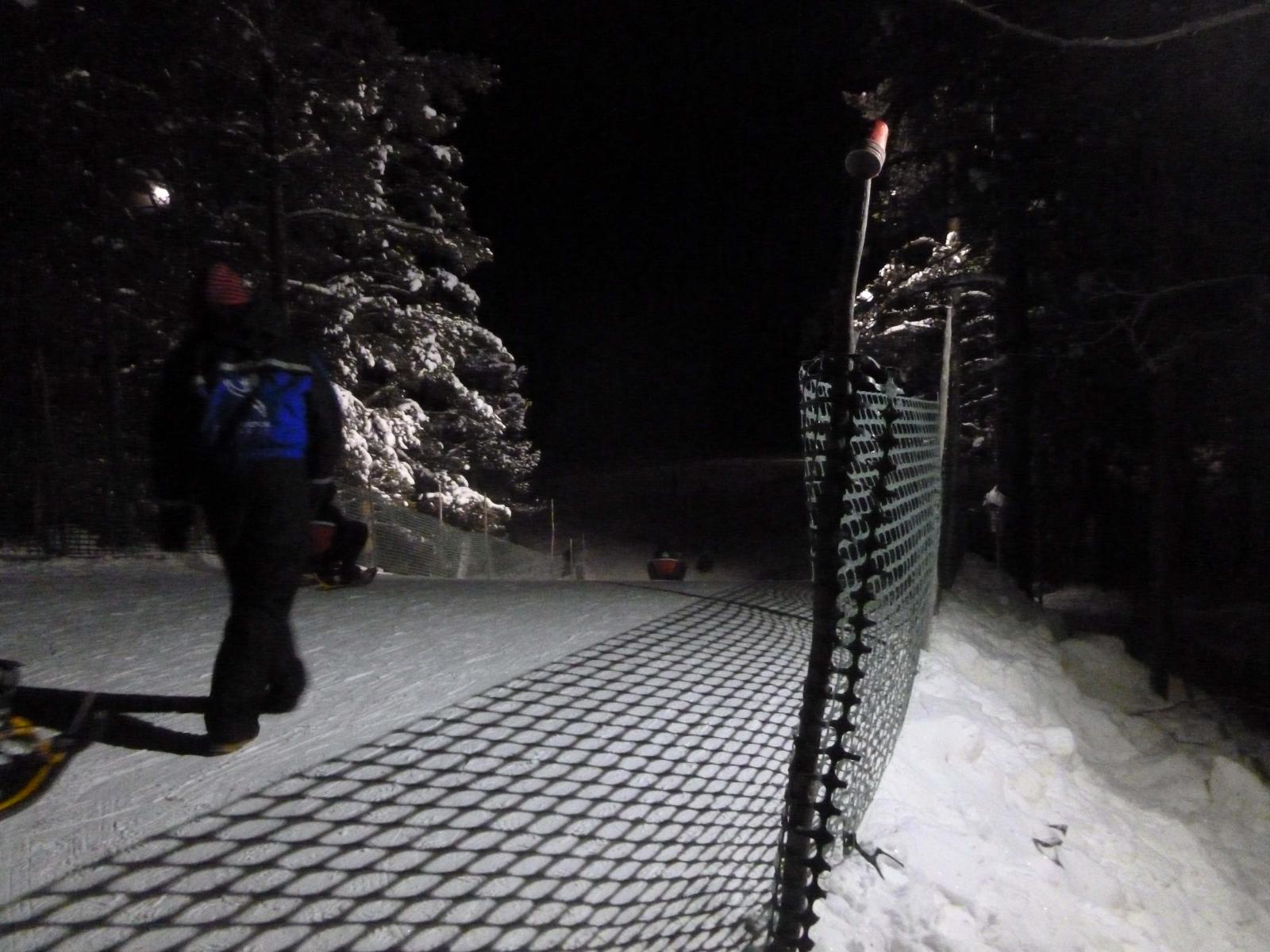 There were staff, just standing outside if you needed advice. How could they do that? I was looking at their gloves to see what make they were. I suppose like anywhere you get used to the climate, but for most of the UK visitors, popping inside every 40mins was necessary to warm up again with more berry juice or hot chocolate.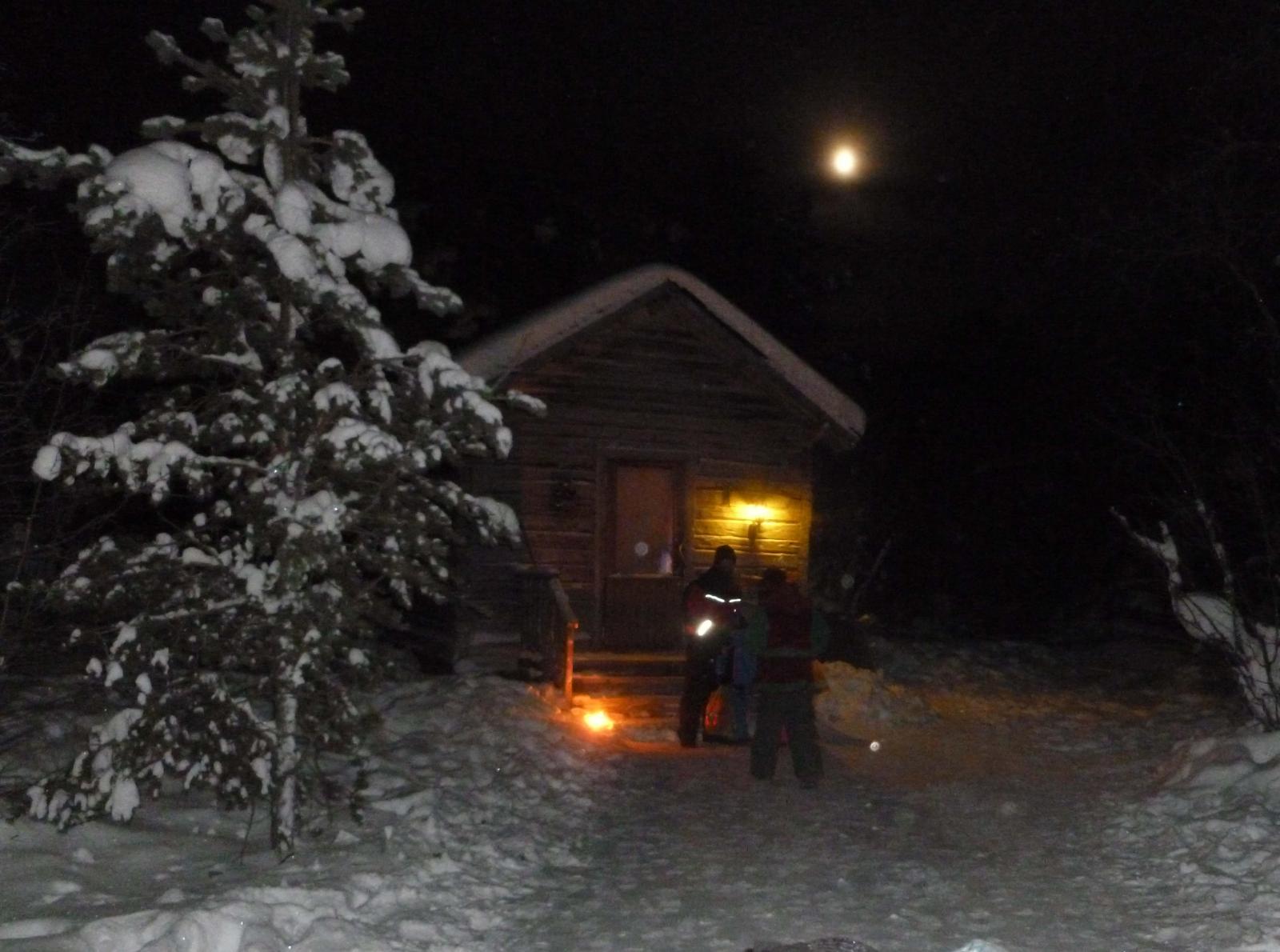 Santa is inside!
There were husky rides, kick sledges, reindeer sleigh ride although for most of the time it was properly dark. And of course, a visit to see Santa Claus, who had popped down from his workshop to visit for the day with a few of his helpers. In Lapland, there are lots of different types of elves who help in different ways at Christmas, some with the post, others look after the reindeer. One keeps the location of Santa's workshop secret, another looks after sweets and elf Alabaster Snowball looks after 'The List.'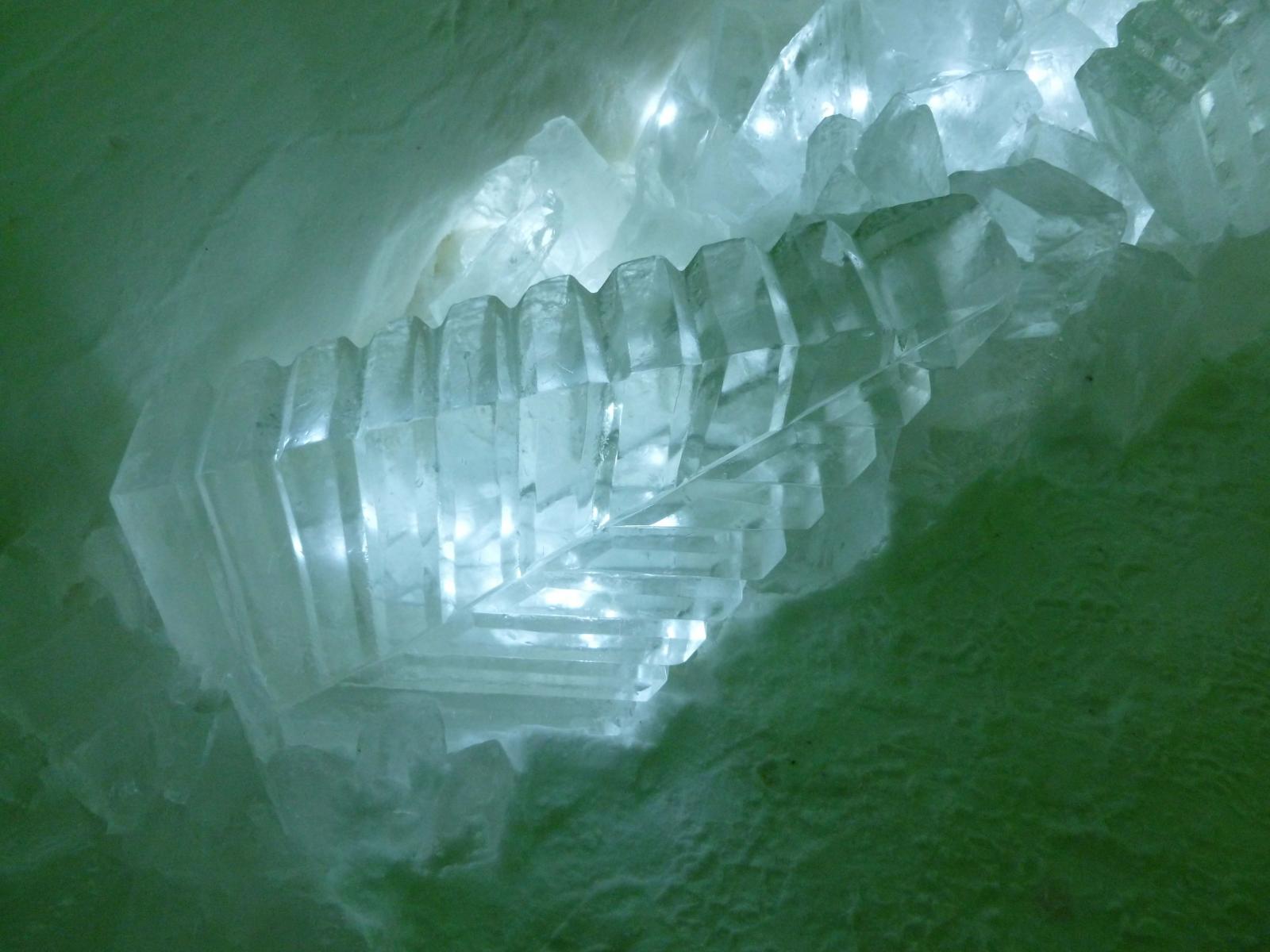 It was another world with hints of the film "Frozen". Ice carvings, wooden chalets, the reindeer, the quietness of the snowcover, an eerie moon and the utter cold, even without a real breeze. Just before the bus came to return to the airport it did begin to snow, lightly, so that was a nice end to the day.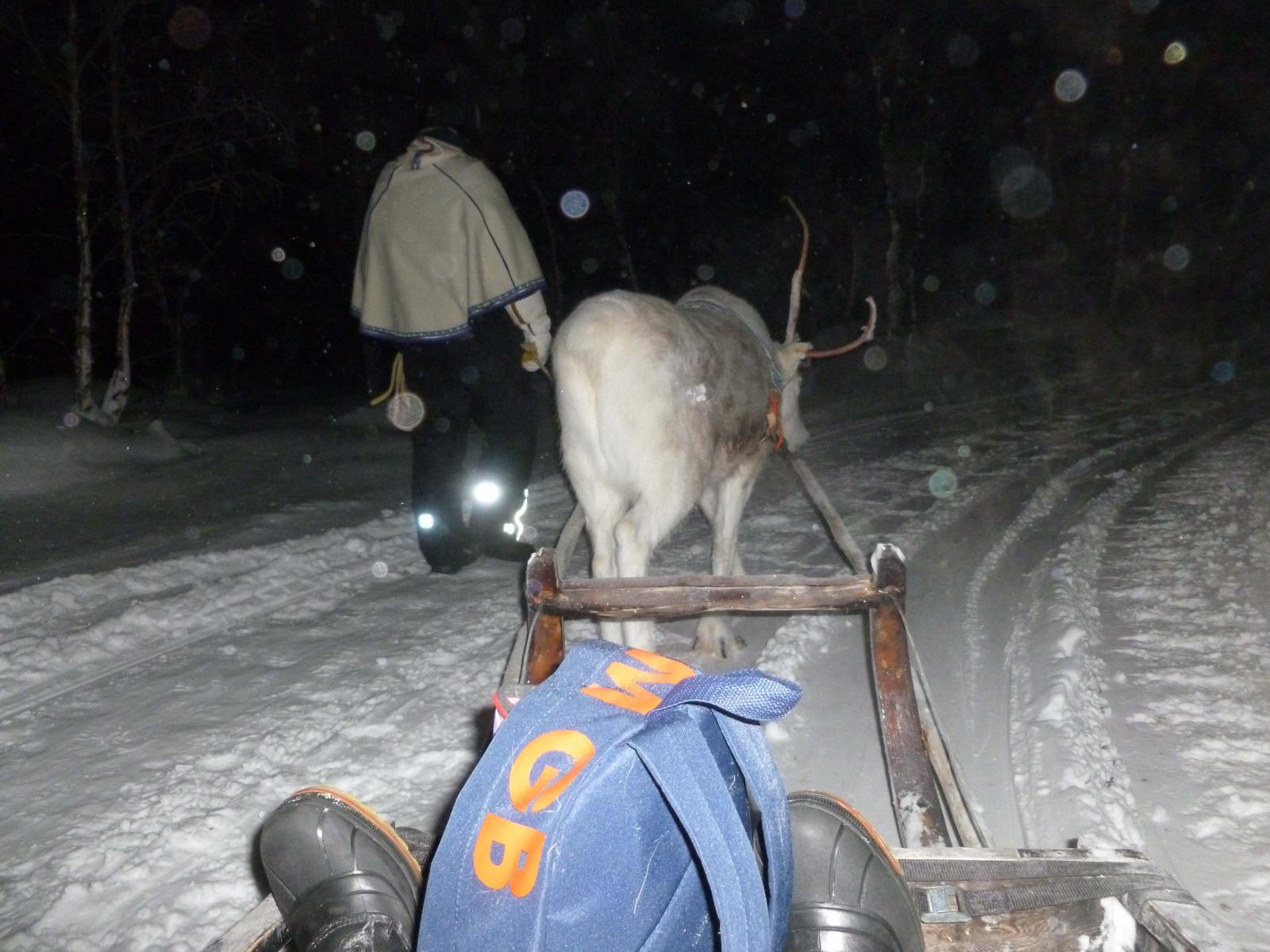 Aurora Borealis
My main hope for visiting Lapland was to see the Northern Lights. After years of living in NE Scotland and not having a good view ever, I really want to see the Aurora. It was on my letter to Santa but it didn't happen. The cloud increased through the day, and there was snowfall on the way back to the airport. Also, there wasn't the solar wind activity that weekend. There had been the night before and some amazing sights in the week before, but it just wasn't mean to be.
However, it didn't matter in the end, it was an amazing, special day. To see and feel the Arctic winter was incredible, the resort was idyllic and magical and I still feel quite emotional about it all. I've seen proper snow this winter, which makes a change after the recent UK drought for the past few years. Santa says I'm on the 'Nice List', so all is well and I've got lovely tree decorations and a super Lapland mug to have hot chocolate in when watching the next Scandi-Noir on BBC4.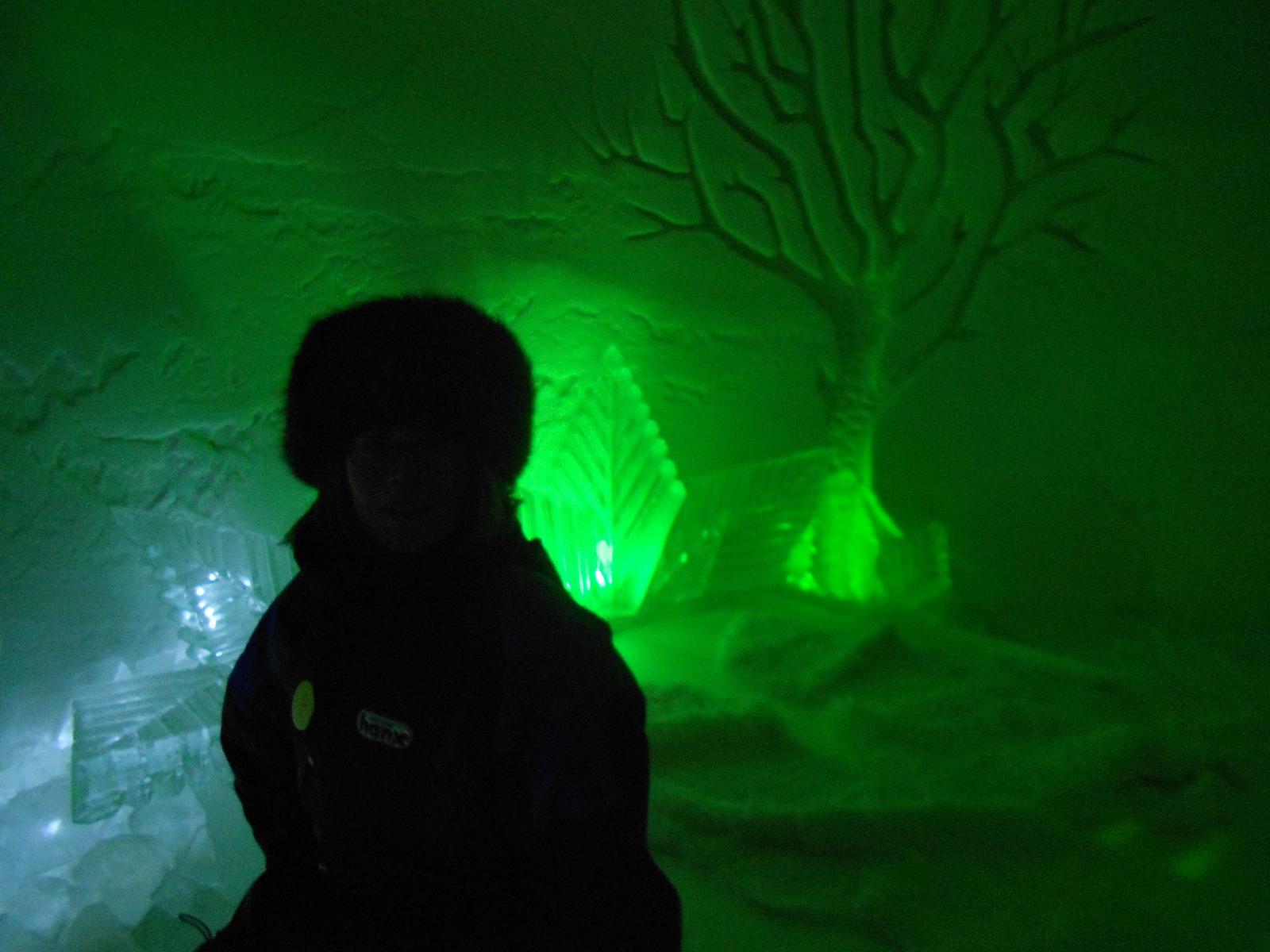 In the Snow Palace, with my massive Dr Zhivago style hat.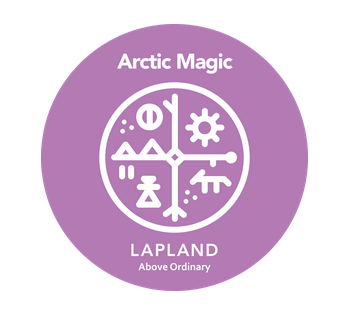 In Lapland there is a strange kind of magic that cannot be described in words alone. It can only be experienced.