There will be rain from the Atlantic this weekend but also a gradual feed of warmer air in the south. Everything keeps moving and changing as September comes to a close.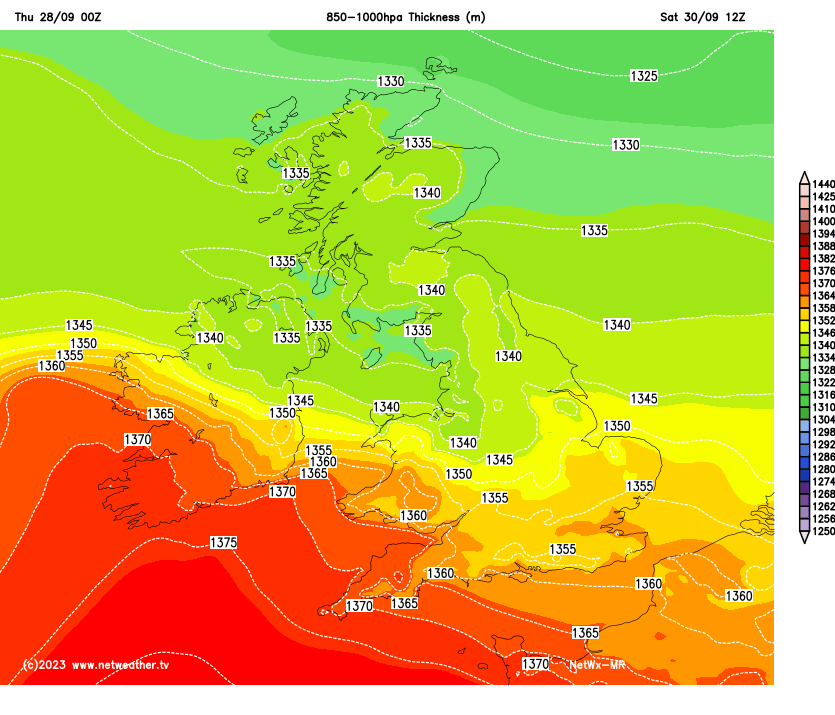 Thursday night will have seen some lively bands of sudden downpours working their way eastwards across Britain. Friday starts with a low pressure off northern Scotland bringing blustery winds and a feed of showers from the northwest. For southeastern Britain, the line convection band will be clearing away over the southern North Sea as the warm air fades away as well. Once that is away from Kent first thing, it will leave a fine and bright Friday morning for much of the UK. A few more showers will appear, well scattered over Northern Ireland and northwest England but most places will stay dry. For Scotland, it will remain blustery with fresh westerly winds continuing to bring showers through the day with gusts over 60mph for the mountains.
The winds will fall light in the south by Friday evening but it will still be near to a gale for the Northern Isles at teatime.
It will feel cool for most on Friday evening as September comes to an end. London will perhaps manage to stay milder but for most places, autumn is taking hold now. As the winds fall light more widely overnight and high pressure builds, the temperatures will dip down into single figures for northern parts.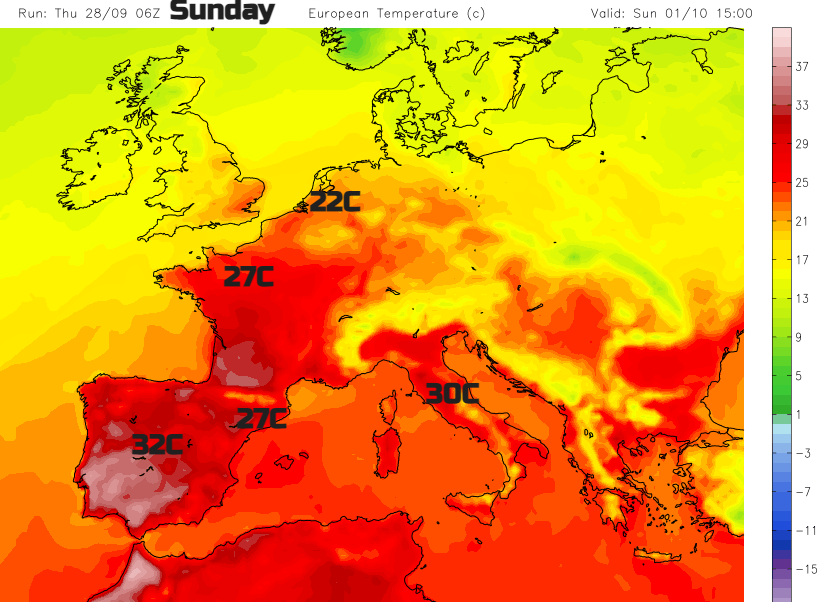 The high pressure is going to expand over mainland Europe this weekend settling the weather down. A secondary low attached to a larger Atlantic low pressure will push in from the west and interrupt the anticyclonic settled weather. There will be a draw of warmer air up from Spain into France and just reaching the UK. It arrives during Saturday afternoon from the southwest and fades away to the southeast on Sunday and should allow temperatures in southern Britain to tip into the low 20s Celsius.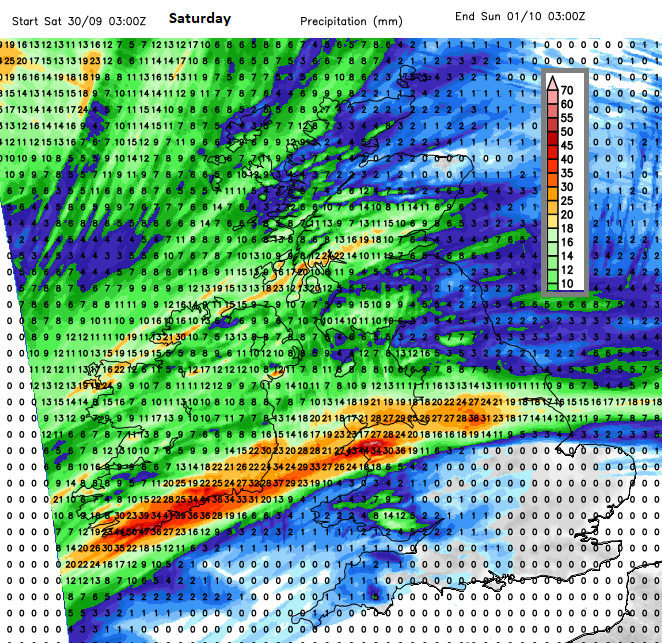 On Saturday, after a fine start, there are signs that rain will arrive from the west. So over Northern Ireland, Wales, the Irish Sea by lunchtime and turning heavier for north Wales and NW England before spilling over more of northern Britain later in the day. There are signs that a conveyor of rain could keep feeding into Wales and across a section of England during Saturday night, which would bring high rainfall totals. That may be worth keeping an eye on. The areas affected could alter, a bit to the north or to the south but there will be some wet weather around this weekend for a few parts of Britain.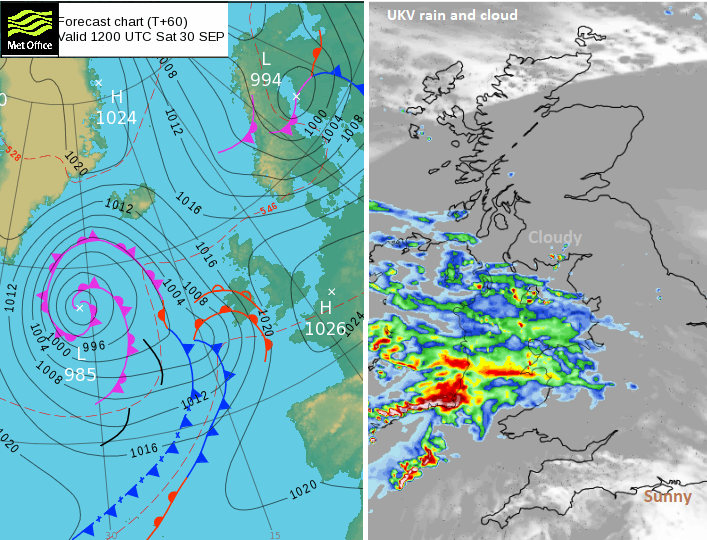 There will be a push of south to southeasterly winds up the Irish Sea later on Saturday and with high spring tides there could be some coastal issues. The winds may be strengthen to gale force for exposed areas around Northern Ireland and the Irish Sea.
The best of the weather looks to be for southern England on Saturday a bit inland. There will be good sunny spells, a light southerly wind, although moderate towards Devon and temperatures of 17 to 22C and a fine Saturday evening for southern counties.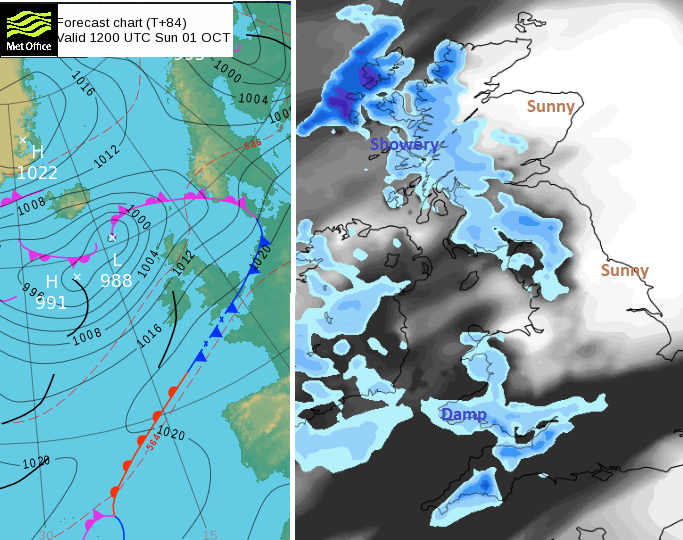 On Sunday there will be a southwesterly flow so more of eastern Britain should be bright and fine. Western parts could see more cloud and patchy rain. Where there is sunshine in the south and later the southeast, it will feel warm and could reach 20 to 24C.