Wimbledon 2022 starts today with plenty of fair, sunny weather in the forecast for week 1. It's not completely dry but not a washout, with temperatures around 21C 70F.
Unfortunately, there is rain on the way this Monday as the defending Men's champion Novak Djokovic (1) takes to Centre court. He faces Kwon Soon-Woo (S.Kwon) followed by Emma Raducanu's (10) and then Andy Murray's matches so those with tickets will not be wanting any rain delays. Although the roof may just be closed. A shame for the outside courts as bands of showers work in from the southwest.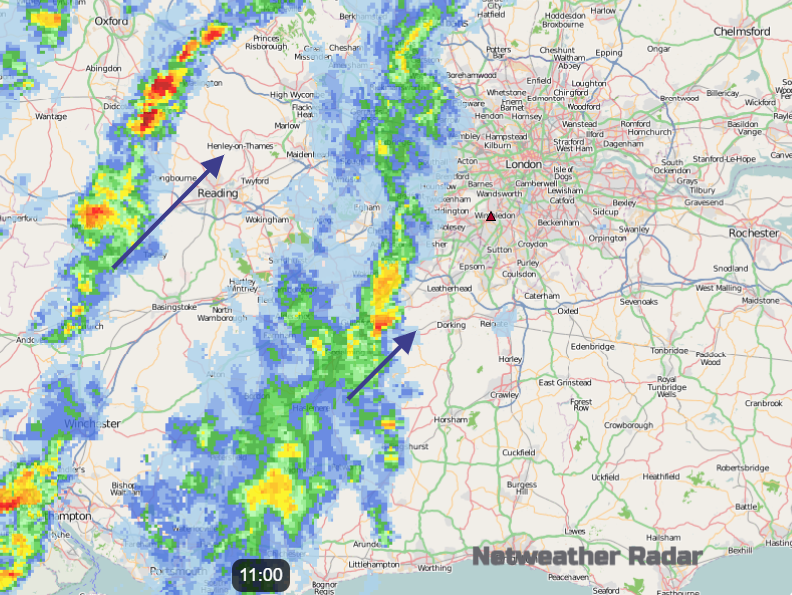 There are several episodes of showery rain working in from the west this week as low pressures run in off the Atlantic but struggle and fade over the UK. SW London will have some shelter from the worst of any wet weather but won't be immune.
The Women's champion from 2021 Ashleigh Barty retired in March after winning the Australian Open but Serena Williams is back as is Rafael Nadal. Mattea Berrettini was the Men's runner up last year and has just won Queen's. The World number one Daniil Medvedev will not play due to the tournament ban on players from Russia and Belarus. Crowd favourite Roger Federer will not play this year but the British Men's No 1 Cameron Norrie (9) starts the play at 11am on Court 3.