Colder air will be taking hold as the week goes on with a more autumnal feel to things as we see frost and also more widespread fog. However, it becomes drier in the NW finally and the winds will be very light.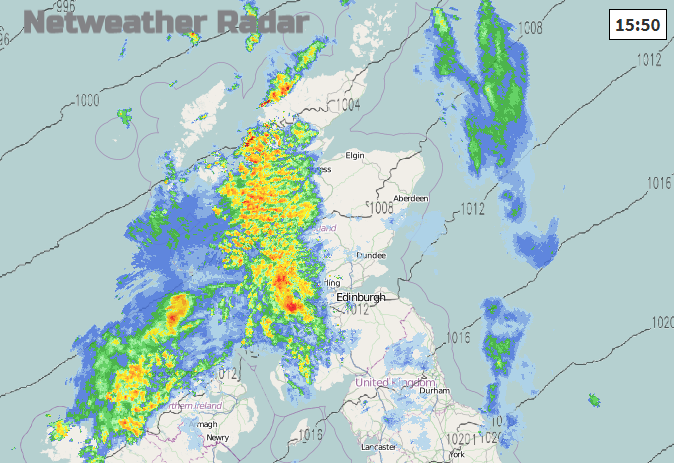 Heavy rain
Western Scotland once again, it was very wet last week so the ground is pretty soggy and muddy. Northern Ireland and Cumbria also see a good deal of rain to start the week. This could lead to localised river and surface water flooding.
The frontal bands continue to feed in from the west, waving slightly north or south but resulting in heavy and persistent rain for NW parts of the UK. Rainfall totals of 25 to 80mm for western and SW Scotland and also Cumbria, that's 1 to 3" of rain for Monday into Tuesday. Many other parts of the UK stay drier and the week becomes dry as pressure rises.
Explainer Video - How the air masses change this week once a distinct frontal boundary moves through. Tropical maritime air (orange/yellow ) replaced by returning Polar Maritime (greens).
Gales and gusts
The windiest weather and coastal gales will ease this evening for NW Scotland. Strong winds are forecast through the Irish Sea, the Isle of Man and Anglesey, the Pennines during Monday night. Behind the front, the winds fall light but continue from the SW for the Western Isles. As the winds over Wales back to a southerly there could be lee gusts for north Wales by Tuesday morning and by Tuesday lunchtime strong southerly winds for Co Down, Isle of Man, Solway Firth and up to Arran. Quite wild conditions through the Firth of Clyde before the front edges southwards. The distinct veer to a north-westerly post front will further highlight the change to chillier air.